The September school holidays are almost upon us and what better way to spend this holiday with your kids than with a whole array of family-oriented entertainment at Changi Airport. That's right, Changi Airport's Changi Loves Kids is back one again with all-new programmes to keep you and your kids entertained this September school holiday.
Starting off with China Lit, get the chance to feast your eyes on several Instagram worthy installations while learning more about the architecture, arts, culture, and innovative dining concepts in five Chinese cities. Namely, Beijing, Chengdu, Guangzhou, Shanghai and Xiamen.
Located right next to the link bridge to Jewel, you will find several large concentric circles all lit with neon which should help make for some nice shots for social media. Whilst there, you will definitely not miss the giant highlight of the installation, The Portal.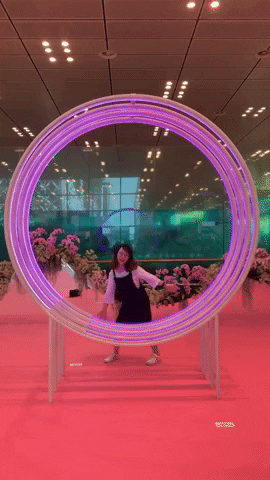 Throughout the installations are screens and boards to help teach you more about the various Chinese cities highlighted in this installation. Changi Airport has mentioned that they chose to focus on China as they felt that a "modern lifestyle hipster experience" was not something that Singaporeans usually associates China with. Thus through China Lit, they hope to share the many "cool things" that can be found in China such as hipster cafes, or restaurants with interesting concepts.
Next up we have Flavours of China which is a unique set-up featuring the well-loved Chinese dish, the Mala hotpot, reimagined into a playground. As with any playground, there are swings, see-saws, and slides to play with. What is interesting though, is at the bottom of the slide, where a ball-pit is located with numerous plush toys of ingredients commonly found in a hotpot.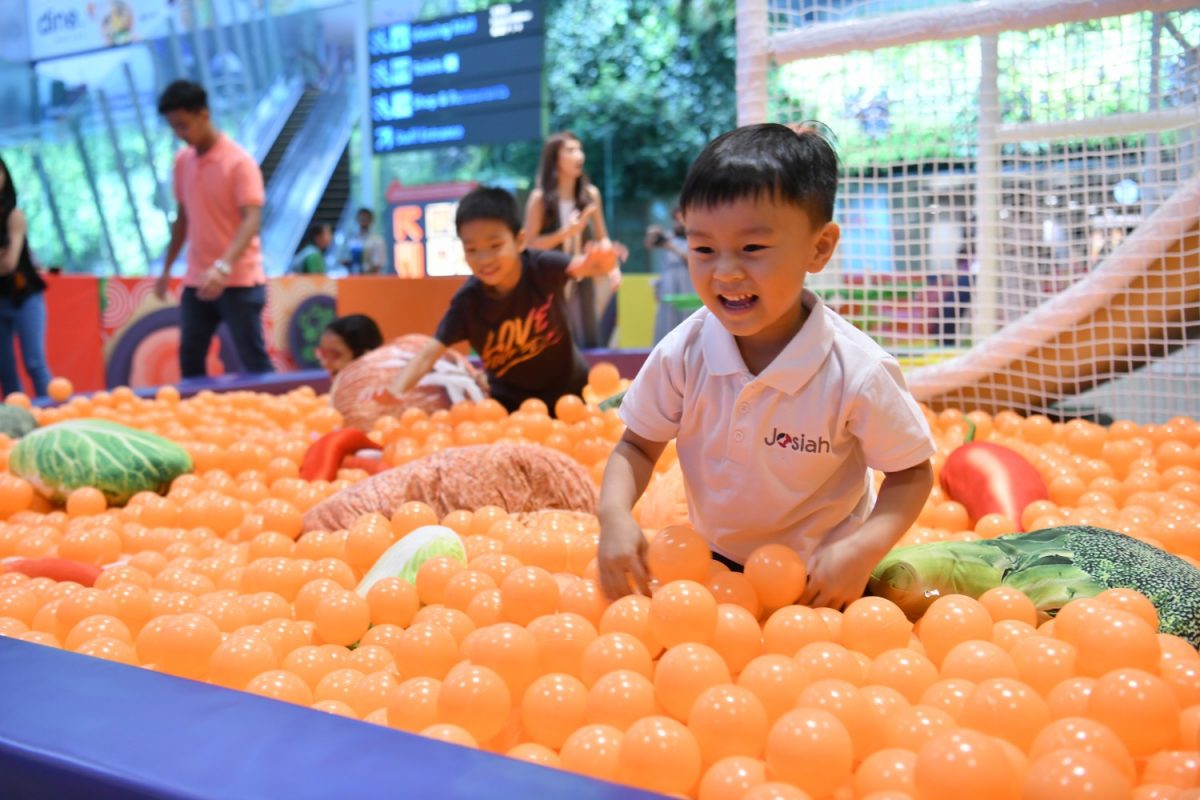 To enter Flavours of China, you will simply need to spend S$50 in a single receipt to redeem Changi Playpasses for entry into the playground. Flavours of China is in the Departure Hall of Terminal 3, close to Check-in Row 11.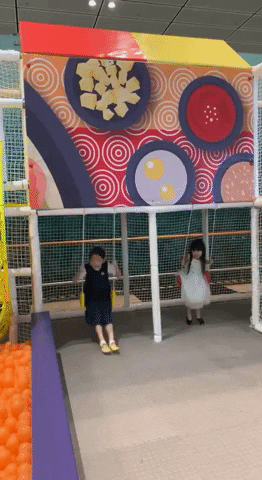 If you or your kids love playing Uno or with Barbie, then this next one will be a treat for you. Located in Basement 2 of Terminal 3 is a small pop-up store filled with numerous Barbie dolls and Uno decks. There is also a giant Jenga block for your family to play with.
Lastly, we have the Family Lounge by PlayStation which is located at the ST3PS at Terminal 3. The Family Lounge is a specially curated area by PlayStation featuring several PlayStation game that you can play as a family.
At the Lounge, you will be able to find six dedicated "Play Stations" with games such as EA Sports FIFA 19, EA Sports FIFA 20, Super Bomberman R, Crash Team Racing Nitro-Fueled, Dragon Quest Builders 2, and Overcooked 2. These individual stations are all free to play, all you need to do is wait for your turn. However, if you wish to play on the big screen, then you will have to spend a minimum of S$35 in a single receipt to redeem a 20 minutes time slot to play on the big screen.
Aside from the "Play Stations" there are also two PlayStation VR consoles for your family to try out. One being the incredibly addicting Beat Saber which has you hacking and slashing blocks coming towards you with your motion controllers.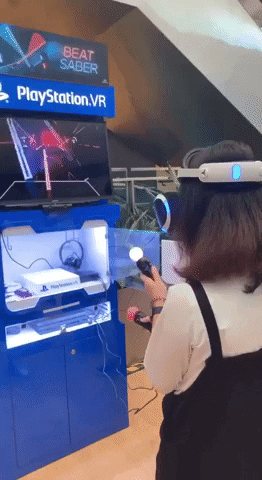 Next is the demo of Marvel's Iron Man VR, a game that will not be released in Singapore till sometime next year. So be sure not to miss the chance to fly around as Iron Man at the very first public showcase of the game at the Family Lounge. 
With so many activities to participate in, your kids will surely have a fun and enriching September school holiday. We wonder what Changi Airport will have in store for their next school holiday programme.
---

Drop a Facebook comment below!