We get it. You spend time binging on shows like CSI, Hawaii Five-O, Detective Conan, and have this urge to call out the criminal before the last act start. While binge-watching all four seasons of BBC's Sherlock is sure to inspire the inner detective of any mystery fan, there's only one way to determine if you do have what it takes to outsmart criminals before they strike.
Some may take this to the next level by delving into escape rooms and immersing themselves in interactive events like those at Void Deck Games, while others will probably find their fun with murder mystery board games such as Cluedo.
Or they can be a member of The Detective Society, a monthly mystery box that encompasses the best of both worlds, allowing you to experience the thrilling escape room experience right at home. Delivered right to your doorstep will be a grunge patterned parcel filled with puzzles that offer just the right amount of mind-boggling puzzles for you to unleash your sleuthing skills on.
Mini disclaimer: In an effort to not spoil the game for you, we will not be dropping any answers or clues here. We will, however, be providing some helpful tips to help our fellow junior detectives ease into the game.
Your adventure starts with an elusive email from The Detective Society followed by the aforementioned box. Opening up the box, you will find two envelopes, a card with QR codes for clues and rules, and a cute blue pin. If you're clueless like we were on where to start, no worries! The envelopes and letters along the way will guide you through on which steps to take. From the first letter received, it quickly becomes apparent that we are involved in a missing persons case.
We have been tasked by Dolosus Global, a fictional company specialising in espionage, to locate the whereabouts of Claire Makova. For anyone who's eager to delve right into the case, do remember to proceed with caution as any misstep could lead to your untimely death. Though, if you somehow find yourself in mortal peril (or just really stumped) you can head over to The Detective's Society's site for clues.
As you put on your thinking caps, you'll soon realise that all those years of academy training- aren't wasted. You will be challenged to use your powers of English comprehension, Mathematics, plus a bit of gambling skills on the side when solving the cases.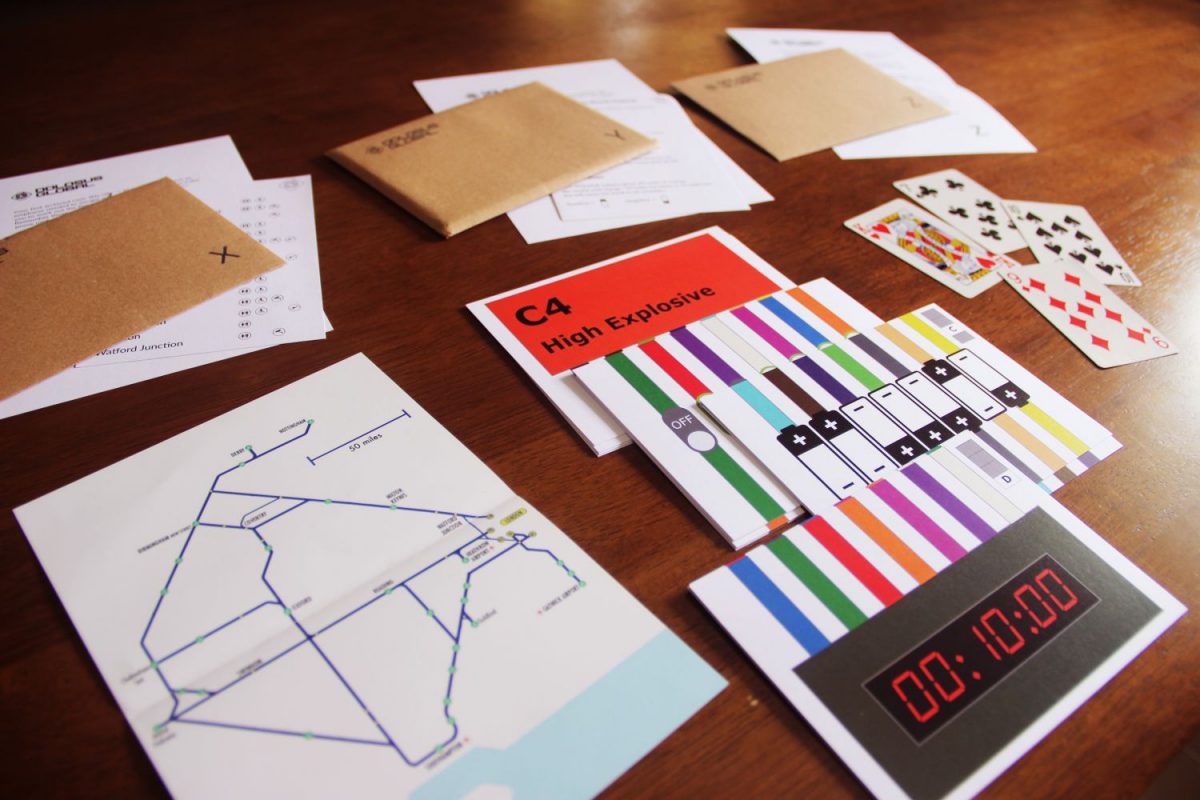 In the second envelope, you will find a wide array of…more envelopes! There is a second letter, three brown envelopes, and a translucent pencil case with a padlock. The brown envelopes are labelled X, Y and Z, and each contain archived cases for you to revisit. You even have to learn how to build a bomb at some point. All three cases eventually lead to the secret code you need to unlock the padlock and gain access to the main case files.
What really makes the game stand out is how it comes to life with actual maps of London, photos and even entire websites built online for you to access. You can also email, SMS and call the characters, and expect to receive actual responses (talk about legit).
Every bit of information is crazily detailed, right down to the automated customer service hotline you can chat with and a bank account you can access in four different languages. Bonus: There's also a cute website with cat pictures!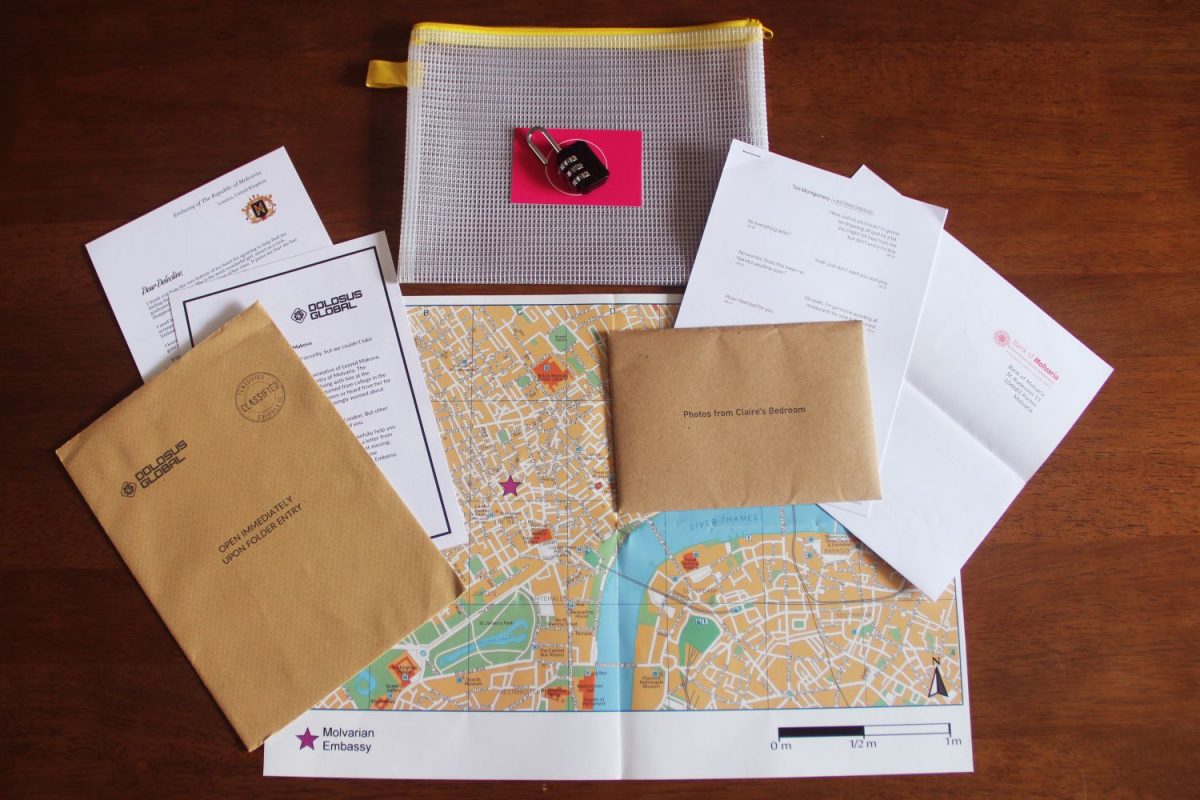 Be assured that everything presented in the game is within the realm of logic and you won't be expected to go traversing deep into the unknown – the packaging and online resources will contain everything you need.
One tip for those living outside of the UK – the phone numbers will not be accessible for calling or to send SMS, as those aren't toll-free numbers. To gain access to those bits of information, you can log on to your existing Detective Society account and go to the clues relevant to that particular section. From there, there will be links to transcripts of the calls and voicemails.
Overall, the cases are challenging enough to churn your brain juices, but won't leave you disheartened with their difficulty either. Most online resources are also password-protected, creating little "side quests" for you. But, if you know where to click and look, you should be able to crack these codes in 10 minutes or so.
The materials provided are very high grade too. They've got a little blue pin for you to wear with a symbol that will become apparent to you as you dig into the case. On top of that, the print quality is superb for materials such as the maps, photographs and poker cards. The technological aspect of it also functions smoothly with emails replies being almost instantaneous and no lost or misdirected mail.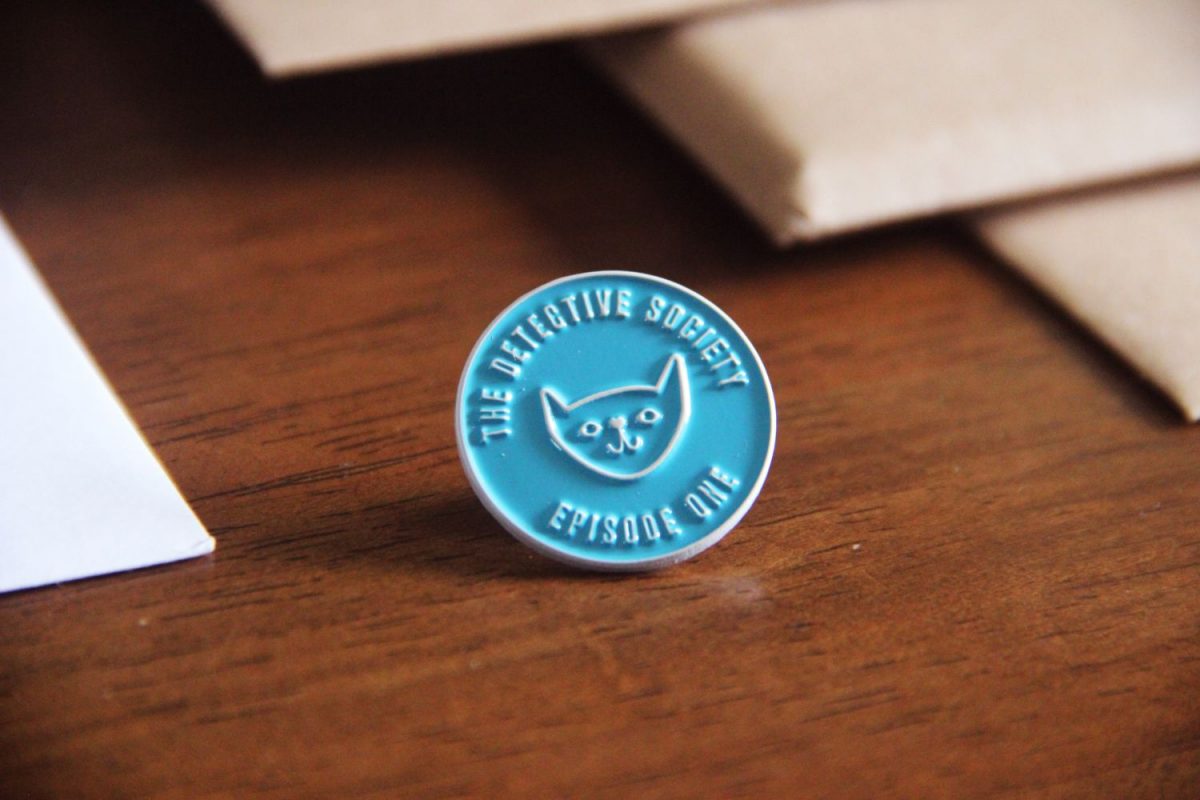 The mystery surrounding the game draws you in and gets you addicted pretty quickly, you won't even notice the hours passing you by as you chip away at the game. Moreover, there's a twist at the end to keep you hooked for more in future episodes. The entire case of the disappearance of Claire Makova is broken up into six episodes that will be sent to you over the course of six months.
The box we got to try our hand at was episode one and for those interested, episode two is shipping now. While the mystery might stretch over several boxes, the materials from one box doesn't overlap with another, so you won't be needing the materials from box one for the second box. Moreover, if you head over to their Kickstarter page, you can donate to their campaign and get cool perks such as having your name and likeness placed in the next case that The Detective Society creates!
Do note that the subscription may be a little pricey though, at £30 (S$52.83) per episode and £144 (S$253.54) for all six boxes. However, if you ever want to try your hand at a thrilling game that blurs the line between board games and immersive escape room experience, you can even split the amount among a group of friends and solve crimes together.
The Detective Society box sets truly allow every aspiring sleuther to try their hand at being Sherlock Holmes by cracking exciting cases. The game can be played alone or shared among up to four friends. And due to the nature of its interactivity, on top of the physical materials, you will need an internet-enabled device on hand to access evidence online. We hope you enjoy the game and happy sleuthing!