As we loom closer to the final chapter of the Skywalker saga, we can't help but feel sentimental. The saga has spanned over four decades, three trilogies and multiple lovable (and loathable) characters. It has changed the lives of many so its ending feels rather bittersweet. It seems that the stars of Star Wars: The Rise Of Skywalker feel the same way too.
We sat down with Daisy Ridley, John Boyega and Oscar Isaac during the Star Wars: The Rise of Skywalker press tour in Tokyo, Japan, and had the opportunity to a few questions and play a little game.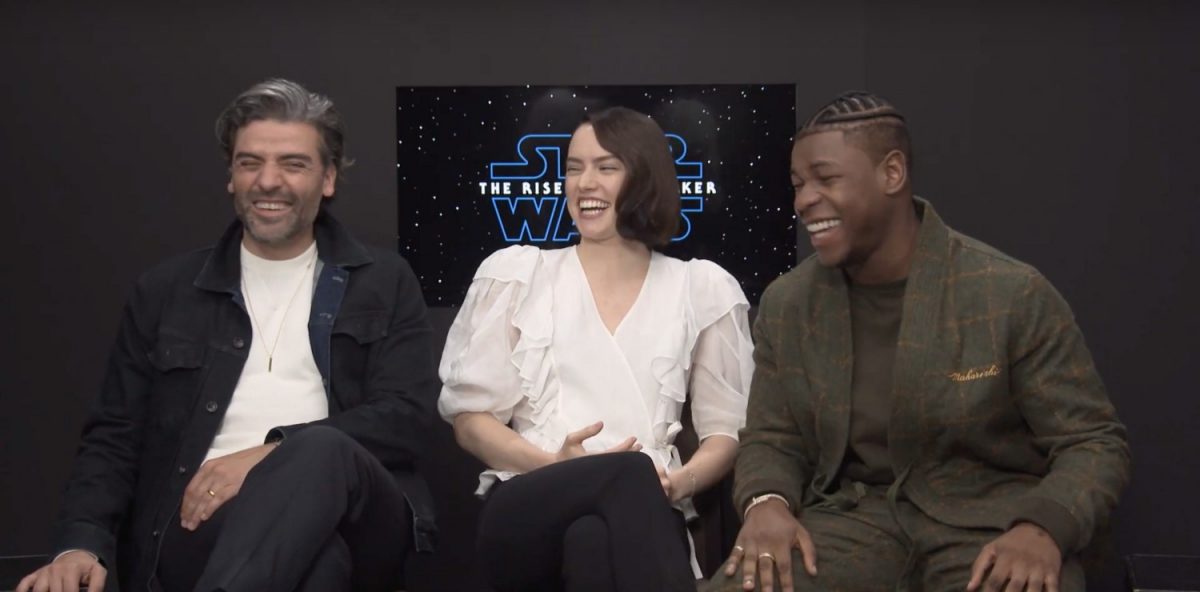 At first glance, we can't deny that the friendship and chemistry between the trio are undeniably strong. They laugh at each others' jokes, lift each other up and bounce on each other's energy. They're the Rey, Finn and Poe we've seen and fallen in love with on-screen and we can't imagine anyone else fitting the roles.
Speaking about their favourite moments, the trio spoke about shooting in deserts, facing sandstorms and spending their nights dancing together or 'Funky Fridays' as they call it. For Ridley, in particular, it was simply being with the boys: "I'm very excited that we all get to share the screen in this and go on an adventure. That was one thing I was really missing."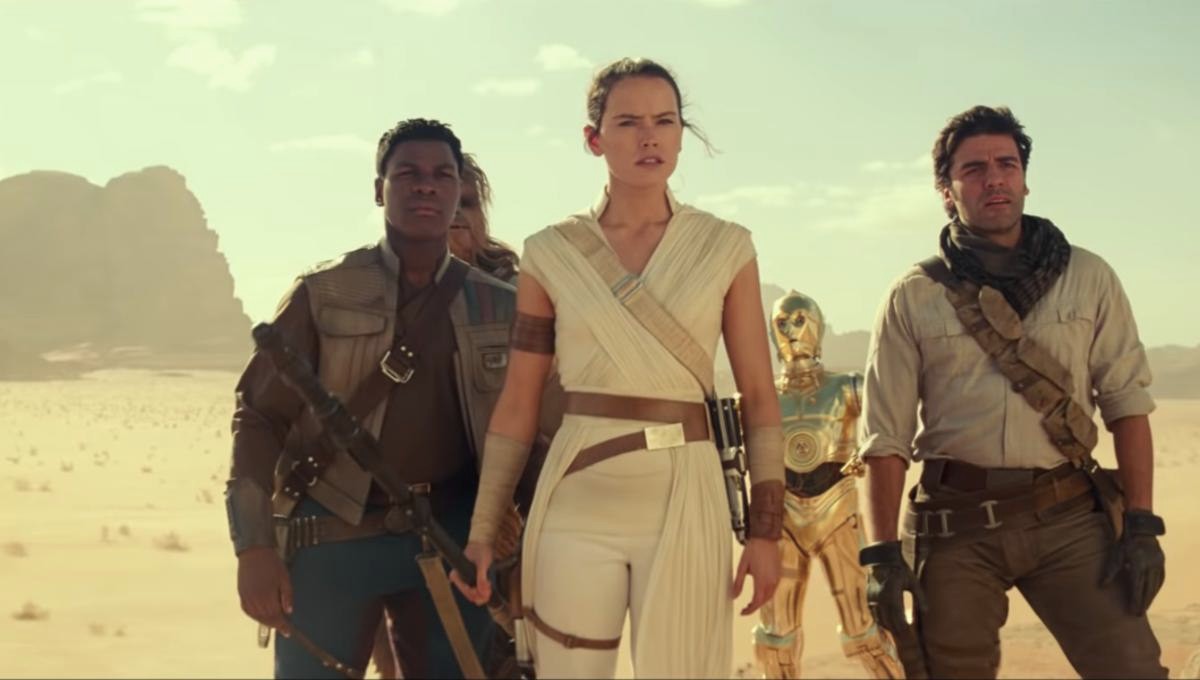 That said, fans can expect a lot of scenes of the trio together – something that hasn't happened in the previous films. But can we expect anything romantic?
"I felt like Poe and Finn could have been boyfriends," teased Isaac.
FinnPoe was something fans, Isaac and Boyega have been wanting to make canon for the longest time. Boyega even posted a rather dramatic video of himself writing a letter and expressing his interest to Isaac on Twitter.
Alas, TPTB opted to go in another direction.
"It didn't happen," sighed Boyega, shaking his head.
"I'm sorry for you guys," said Ridley. "People feel it though."
We whole-heartedly agree.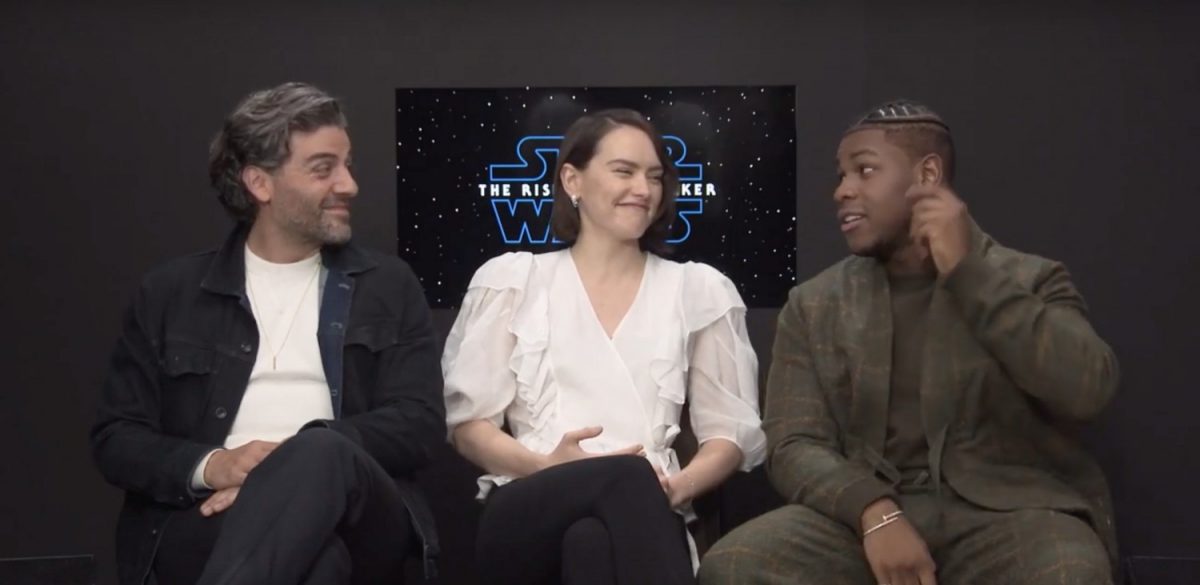 We then tested the trio on their abilities to spot characters based on small visual clues. They aced it (no surprise there) and as a reward, we gifted them with a medallion from the Battle of Yavin and limited-edition Star Wars commemorative coins.
Want them for yourself? Well, you can purchase them together with your advanced tickets. At selected cinemas, a Star Wars Commemorative Coin blind bag will be given out with every purchase of a Star Wars: The Rise of Skywalker ticket. Each coin represents an episode from Episode I – IX of the Star Wars saga.
Check out our above video to watch our whole interview with Daisy Ridley, John Boyega and Oscar Isaac as well as our game segment with them!
Star Wars: The Rise of Skywalker will be released in theatres around Singapore from December 19, 2019.