With many parts of the world staying home this period, no thanks to COVID-19, there's a need to find as much entertainment to consume from the comfort of your home.
We've already put together a list of 15 new movies you can stream online right now, as well as the ultimate geek's guide to free shows you can watch legally online.
And now, we've gone ahead and compiled a complete list (in alphabetical order) of 60 full concerts on YouTube you can watch right from the comfort of your home. This list will be updated regularly as we come across any new additions. Let us know if we missed any!
---
Adele
Aerosmith
Alanis Morissette
America
Audioslave
Bee Gees
Beyonce
Billy Joel
Blind Melon
Bob Marley
Bruno Mars
Candlebox
Carpenters
Chicago
Coldplay
Creed
Doobie Brothers
Ed Sheeran
Elton John
Eric Clapton
Fall Out Boy
Fleetwood Mac
Goo Goo Dolls
Green Day
Hall & Oates
Imagine Dragons
James Taylor
Jennifer Lopez
John Mayer
Journey
Kenny Loggins
Lady Gaga
Led Zeppelin
Level 42
Linkin Park
Little River Band
Madonna
Maroon 5
Matchbox 20
Metallica (S&M)
Michael Buble
Michael Jackson
Norah Jones
Pearl Jam
Phil Collins
Pink Floyd
Queen
Red Hot Chili Peppers
Rod Stewart
Rolling Stones
Spandau Ballet
Steely Dan
Sting
Stone Temple Pilots
Tears For Fears
The Bread
The Script
Three Doors Down
U2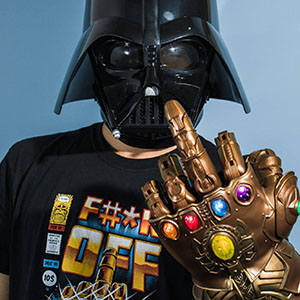 Yonk is a geek who is fortunate enough to have an equally geeky Star Wars fan for a wife, who owns a LEGO Millennium Falcon encased in a glass coffee table as their home's centre-piece.
---

Drop a Facebook comment below!