It's been two years since we had the awesome LEGO SG50 mini builds and it was always a wonder how the company could ever top that. Come June 2017, LEGO Singapore will be releasing a brand new series focusing on one of most iconic aspects that Singapore has to offer – our food culture!
Capturing a small sliver of what Singapore has to feature, LEGO Certified Professional Nicholas Foo has put together not only food items that are prevalent in Singapore but also other aspects that make up the entire ecosystem.
To grab a Singapore Limited Edition Food Culture Mini-Build, you'd first have to spend a minimum of S$80 on any LEGO products in a single receipt during the following dates. There will only be 1,500 sets for each mini build, so come collect them while stocks last –
---
Food Cart
2 to 18 June 2017: Parkway Parade Atrium
114 Pieces
We don't see much of these food carts in modern times. These days, we have faux versions along Chinatown. Armed with wheels for hawkers to rove around the island in the yesteryear, this mini build is my favourite in the entire set.
There's quite a bit of detail here that one would only experience during the build phase with bowls hidden away within the cart itself.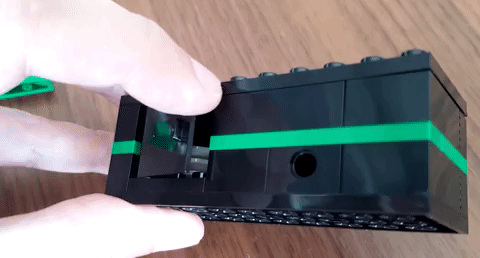 Fret not, there's a small door that opens up to reveal them, just like in real life!
---
Kaya Toast, Eggs and Kopi Set
10 to 18 June 2017: Toys"R"Us VivoCity
92 Pieces
Breakfast of champions, this is the best way to start any morning on a good note!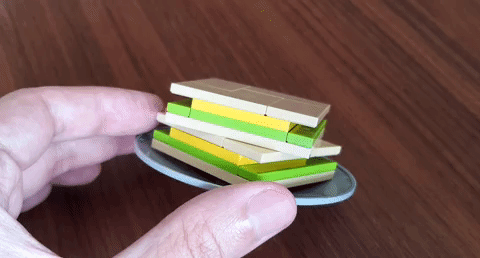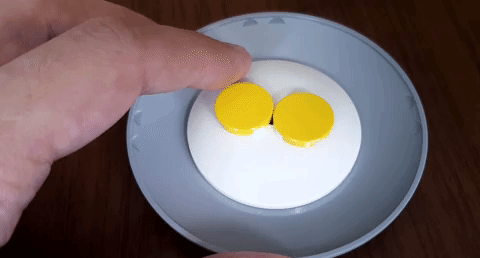 Wobble wobble! Move aside fidget spinners!
---
Chope Seat
17 to 25 June 2017: LEGO Certified Store Suntec City
93 Pieces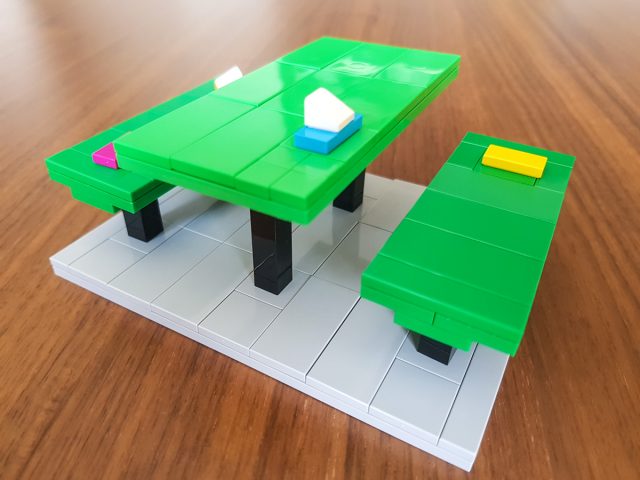 When you gotta eat, an equal level of importance has to be placed on finding a seat to enjoy your meal.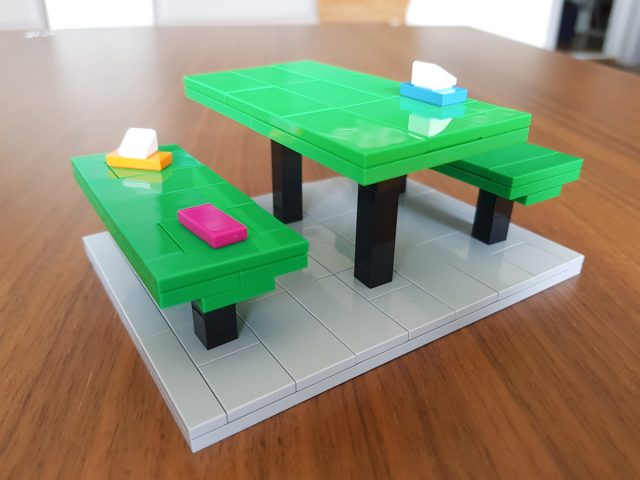 Mostly prevalent in the business district, "chopeing" or marking your territory with a packet of tissue is the name of the game.
Take a closer look and you'd notice the the colour choice for the tissue packets are close to the ones that we get in real life. Social commentary using food and LEGO? Not bad.
---
Chilli Crab
24 June to 2 July 2017: LEGO Certified Store NEX
124 Pieces
For anyone who's visiting Singapore for the first time, it's hard not to make a case for Chilli Crab, the only thing lacking here is mini mantous to complete the dish.
---
Nyonya Kueh
Date and Venue to be confirmed at a later date
126 Pieces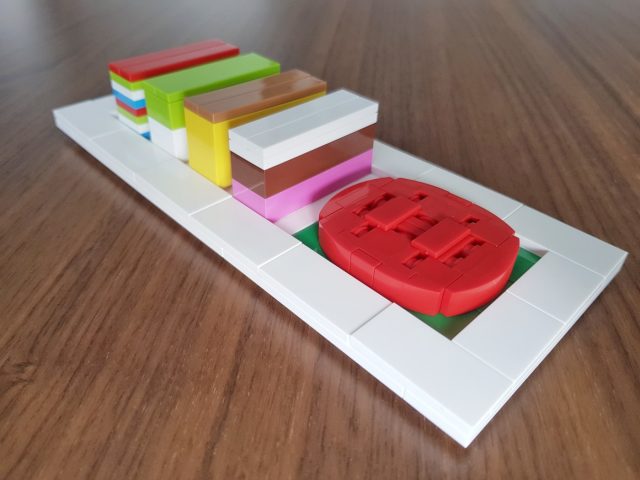 This is clearly the most delicious build in the series! Who can resist Kueh Lapis and Ang Ku Kueh on the side?
So colourful and easy to build, it goes to show with the right pieces, anything can be built from LEGO and look good as well.
---
Collect them all!
If you're planning to get the entire set from Day 1, you also want to pick up a nice display base to show off your effort.
Remember to grab your redemption card upon completing your first build on 2 June 2017 and get a stamp for each subsequent build.
Here are the addresses of participating outlets:
Parkway Parade: Parkway Parade B1 Airwell, 80 Marine Parade Rd, Parkway Parade, Singapore 449269. Opening Hours: 1030am to 10pm
Toys"R"Us VivoCity: #02-183 VivoCity, 1 Harbourfront Walk, Singapore 098585. Opening Hours: 10am to 10pm
LEGO Certified Store Suntec City: #03-364/365, Tower 3 3 Temasek Boulevard Suntec Mall Singapore 038983 Opening Hours: Monday-Sunday, 10:30am – 9:30pm
LEGO Certified Store NEX: NEX Shopping Mall #04-52/53, 23 Serangoon Central Singapore 556083, Opening Hours: Monday-Sunday, 11:00am – 9:30pm
We're still missing one more address for the final build so stay tuned for more details!
Gerald currently straddles between his love of video games and board gaming. There's nothing that interests him more than trying out the newest and fanciest gadget in town as well. He dreams of publishing a board game sometime in the future!
---

Drop a Facebook comment below!

---