One of the more exciting companies at CES, LG Display never fails to impress every year with their presentation of truly futuristic ideas such as the rollable display last year which got released as an actual television in this year's CES.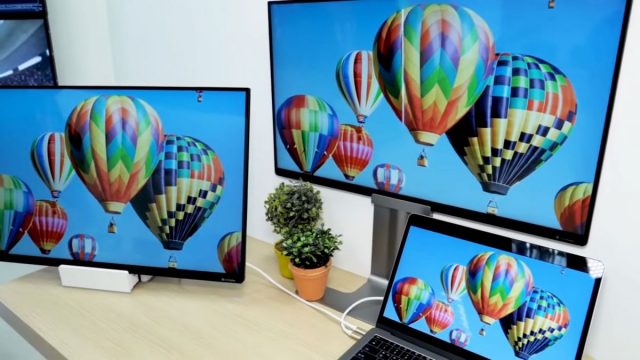 This time, LG Display is back at it again with a portable 27-inch monitor display called the Neo Art Portable Monitor Display. The monitor is a prototype of a 'grab-and-go monitor that lets you feed it both power and video via a single USB-C cable'. This essentially makes the monitor exceedingly transportable, with a thin and light design that makes it practical to bring the monitor around the office or your home.
LG Display's demo of the Neo Art Monitor has two of them plugged into a single MacBook Pro, displaying how easy it is to use the monitor — it really is a simple plug-and-play. Another impressive fact is that a single MacBook Pro is enough to power two 27-inch displays.
The Neo Art Portable Monitor Display has relatively modest specs — an LCD screen with 1920 x 1080 resolution and no extra frills such as a webcam or built-in speakers. Despite that, their display remains vibrant and eye-catching to look at.
As always, the Neo Art Display prototype is not a promise of an actual retail product but are instead an exploration of what technology can achieve. However, with the release of the Signature OLED TV R, a 65-inch rollable OLED TV that LG displayed during last year's CES, perhaps with enough consumer interest, we'll be able to see the portable monitor on the market someday.
---

Drop a Facebook comment below!