It is one of the greatest killing machines ever created, so naturally the Xenomorphs from the Alien franchise get their own day on April 26.
Confused as to how that day came about? No, no Alien movie was released that day way back when, nor is the franchise creator, Ridley Scott, born on that day.
Back in 1979, when the first Alien movie came out, the characters went and explored the colonial moon Acheron.
Before it got that name, it was designated LV-426.
Unlike the British, who write their dates with the date followed by the month, the Americans put their month first, so 426 becomes 4/26, which is April 26. Hence Alien Day.
Alien Day Movie Marathon
To celebrate the day, 20th Century Fox, the grandmasters of the Alien franchise hosted a double bill, where fans of the series could catch the original 1979 film, its celebrated sequel, Aliens (1986). All attendees were given an Exclusive Alien Day Commemorative Poster too.
We gave out tickets to the fans, and what they really wanted to see, was the exclusive sneak peek at the upcoming Alien: Covenant film, also by Scott. It was since released onto YouTube too, so enjoy it here:
Alien: Covenant in Utero | A VR Experience
A few lucky fellas got to get their hands at the Alien: Covenant in Utero VR experience, which was released for the Oculus Rift for free.
Right – who doesn't want to see a chestburster up close and personal? We got to see it on the Samsung VR, and it is basically a 2 minute plus long sequence of the birthing of a neomorph, from its perspective, inside the chest of a human host.
Imagine you burrowing your way out and finally, you see light as you emerge from the back of your host. Yes, you heard that right -you're a backburster. If you've seen the trailer for the film, this is the newest element within the franchise.
As it emerges, you hear folks screaming and fleeing in terror as the neomorph pounces on its first victim… and the screen fades to black.
The Colony: Alien Movie Pop-up Exhibition
We also got to take a tour of The Colony: Alien Movie Pop-up Exhibition happening right now at the Mint Museum Of Toys.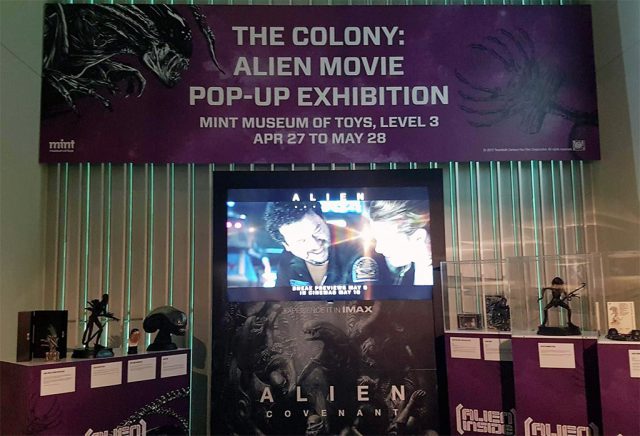 Reebok Stompers and Funkos
Naturally, the bigger announcements took place in the US, where sports apparel brand Reebok unveiled the Alien Stomper 'Final Battle' Double-Pack series of sneakers.
The Queen Alien Stomper features high-sheen black patent leather flanked by a toxic green glow, as well as a translucent midsole and signature forefoot strap.
The Powerloader is a Alien Stomper inspired by Ripley's battle cargo suit, with a bright safety yellow leather upper, mesh panel overlay and orange outsole.
Both shoes go on sale July 18, for US$325 and unlike the Ripley-inspired Alien Stompers from last year, which were worn by Ripley in the movie but only got released in men's sizes, the ones here are available in unisex sizes.
As for you Funko fans, a whole new series of collectibles from Alien: Covenant are coming your way.
Want more? Here's a closer look at the new Xenomorph featured in Alien: Covenant, courtesy of N.E.C.A, who will be releasing the action figure later this year too.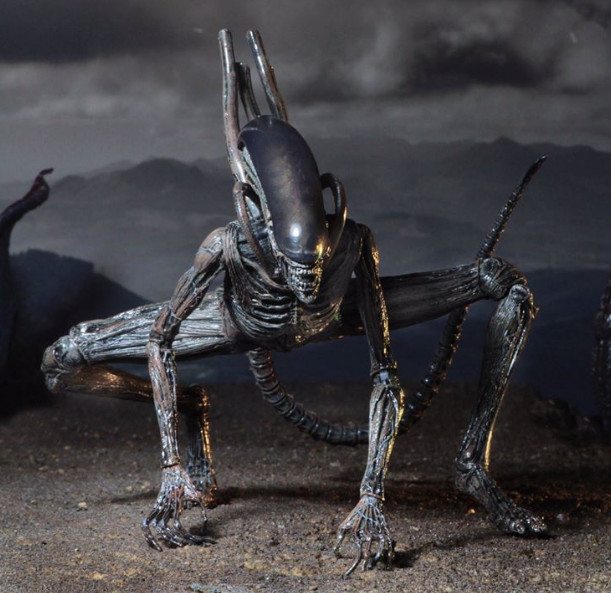 These Alien Nesting Dolls consists of 5 wooden dolls starting with the Alien Egg and ending with a full-grown Xenomorph. This highly detailed set was created by Nesting Doll artist Andrew Stattmiller, and is the first "artist series" Nesting Doll set released by PPW Toys. You can pre-order it for just US$25 now.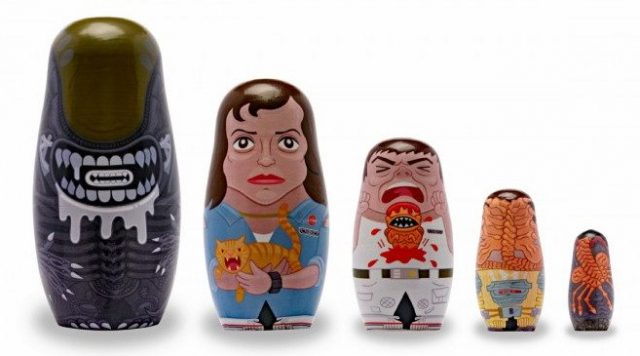 ---

Drop a Facebook comment below!