The Happy Meal is one of the most iconic items on the menu at McDonald's. The red box is guaranteed to put that cheery yellow smile on any child's (or adult's) face. And we all know it's the toy that comes with the meal that is really the hero of the show.
After 40 years of handing out smiling red boxes, McDonald's is doing a throwback to some of the most popular toys from the 90s and 2000s. There will be a total of 17 toys available for you to collect but you'll have to act quick as they'll only be available in the US from November 7 to 11.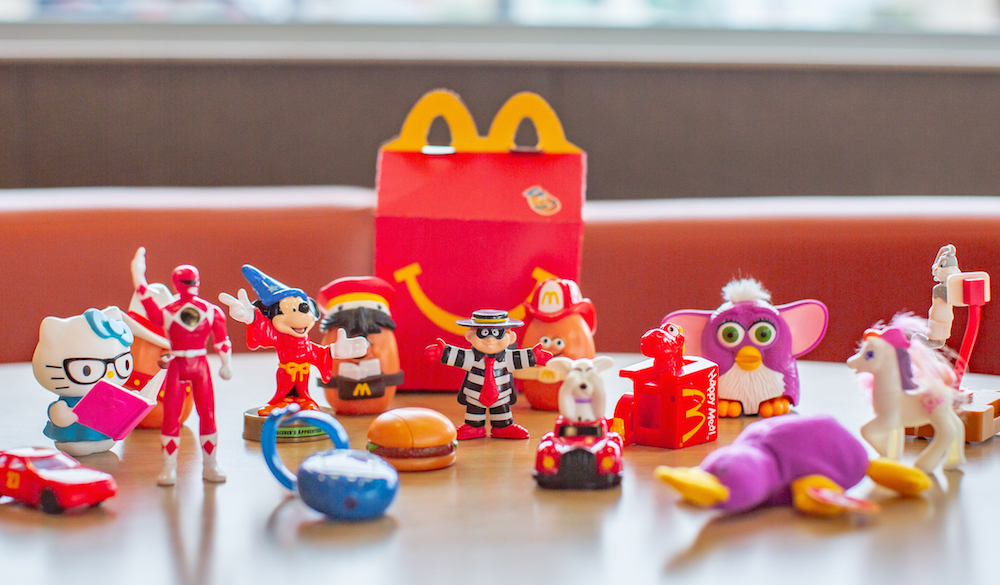 Here is the full list of vintage Happy Meal toys making a comeback:
Cowboy McNugget (1988)
Fireman McNugget (1988)
Mail Carrier McNugget (1988)
Hamburger Changeable (1989)
Grimace (1990)
Dino Happy Meal Box Changeable (1991)
McDonald's Hot Wheels Thunderbird (1993)
Hamburglar (1995)
Power Rangers (1995)
Space Jam Bugs Bunny (1996)
Patti the Platypus (1997)
101 Dalmatians (1997)
My Little Pony (1998)
Tamagotchi (1998)
Furby (1999)
Sorcerer's Apprentice Mickey (2002)
Hello Kitty (2013)
Relive the memories of playing with these plastic toys and try to get all 17 toys. If you don't think you could eat 17 Happy Meals by the deadline, or if you live outside of the US, you'll just have to wait for someone to put these up on Amazon.
---

Drop a Facebook comment below!