Capcom has just posted a video on their Twitter teasing a number of classic arcade games, possibly for a new fighting game arcade collection. There are several classic Capcom titles featured such as Giga Wing, Street Fighter 2, Progear, and the one that got all our attention, Alien vs Predator.

Though it was not the only series that appeared in the brief teaser, with scenes from various games reflected on an arcade controller, it was the brief flashes of the 1994 Alien vs. Predator arcade game that quickly caught everyone's attention. If there was any doubt as to whether that was indeed Alien vs. Predator, the text at the bottom of the teaser video confirms it by listing the copyright information for the property.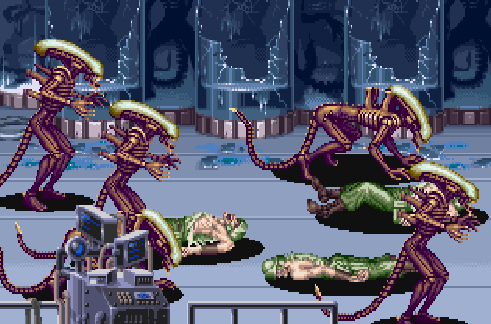 Alien vs. Predator is a side-scrolling fighting game released for the arcade platform in 1994. Though over the years, players have managed to find ways to play it outside of the arcade, it was never officially released for other platforms. If the teaser is anything to go by, that seems like it will be changing soon.

According to Nintendo Life, it is rumoured that the teaser is going to be for a plug-and-play arcade stick and will have a bunch of old Capcom games built in.

Capcom promises that all will be revealed on April 16, at 4pm CET (10pm GMT+8) so we just have to wait for a little while more to see what Capcom has in store for us.

---

Drop a Facebook comment below!