We heard rumblings that Veronica Mars star, Kristen Bell and show creator, Rob Thomas were working on a revival of the show. We crossed our fingers and wished upon a star for this to happen. It seems the stars have aligned because Kristen Bell herself announced on her social media that the Veronica Mars revival is coming!
Bell started with a tease by saying that all old Veronica Mars episodes will be available on Hulu in the summer of 2019. And why would we want to rewatch all the episodes? Other than that they're awesome, they're a great segway into the brand new episodes of Veronica Mars!
The new limited series will follow Mars and her business Mars Investigations. The city of Neptune is plagued by a murderer who's going after spring breakers, causing the tourist industry to take a sharp blow in the crotch. Parents of one of the victims decided to hire none other than Neptune's own private eye, Veronica Mars. Her investigation will draw her into a mystery that pits the working class who needs the income the visiting college students bring and the upper class who doesn't want their beach turned into a party of drunk teenage kids.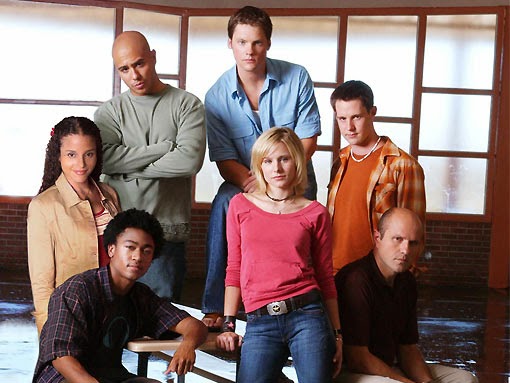 The new series will consist of 8 hour-long episodes, with no news on exactly when and how they will be released. Knowing Hulu, they'll probably roll out the episodes weekly, unlike Netflix's usual strategy of releasing a whole season at once.
Watch out for the release of the new series, as well as previous series and the 2014 feature film, on Hulu in 2019.
Dea wishes she could play the latest Tomb Raider or Uncharted, but she can't, so instead she reads and watches other people play. On her down time, you can probably find her re-reading Captain Marvel. The Carol Danvers one.