Bleach: Thousand-Year Blood War returned with a bang late last year after a 11-year hiatus, and many would say that it was worth the wait. But the anime only marked the beginning of what's to come, with the second cour set to bring even more heat, bloodshed, and sword-slicing action to the battlefield.
In the lead-up to the show's premiere on 8 July, a special livestream for projects related to series creator Tite Kubo's works showed off a new trailer for Part 2 of Thousand-Year Blood War. The 13-episode arc, also known as "The Separation" will pick up where the first part ended, with Ichigo learning about and obtaining the true form of his Zanpakutō.
In line with the stylish, bold aesthetic of its predecessor, the first look also teases plenty of key moments in tow, including a team-up with the Vizards, and an explosive showdown between Ichigo and Uryū Ishida, who now seems to be among the Sternritter's ranks. The Sternritter are a specific group of powerful Quincy in the Wandereich's army who play a pivotal role in the invasion of Soul Society, tasked with purging the Shinigami. Four new members are slated to make their debut in this upcoming arc: Gisele (Nao Toyama), Nianzol (Sōichiro Hoshi), Gerard Valkyrie (Tsuyoshi Koyama), and Liltotto (Aoi Yūki).
Alongside the trailer release, the opening theme song "STARS" by three-member rock band w.o.d, and a new key visual were both unveiled as well. The latter, in particular, seems to be leaning strongly into the Ichigo-Uryu battle, with the duo standing at opposite ends of the poster (and of course, opposing sides of the war in the anime).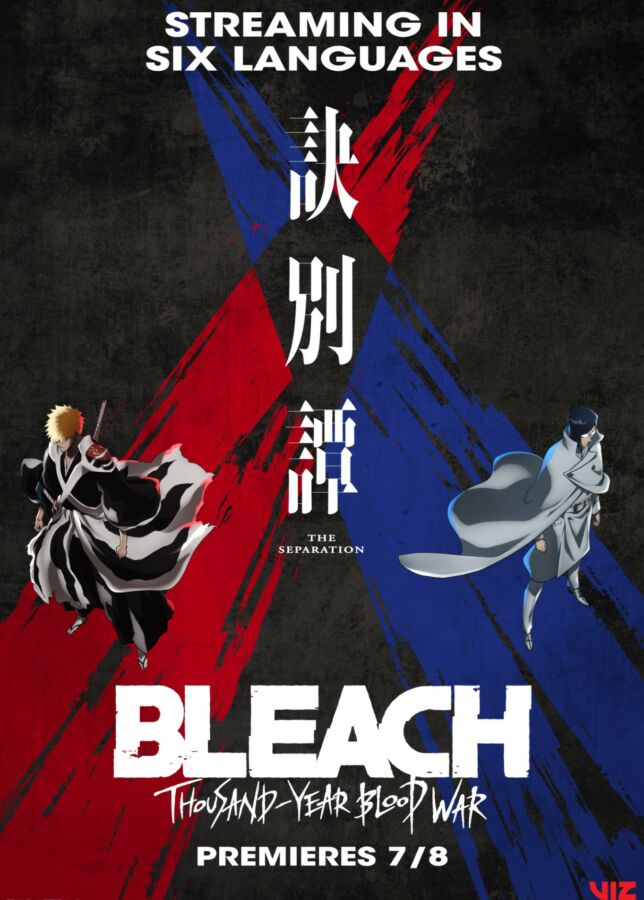 Part 2 of Bleach: Thousand-Year Blood War is available for viewing on Hulu (or Disney+, depending on your region) starting 8 July. The anime covers the rest of the original manga up through its ending and will include an anime-only battle, with Part 3 and 4 set for release sometime in the near future.