It isn't everyday that a king visits a country, but when one does, the Korean hospitality that greeted King T'Challa is the one you hope to be facing.
As he stepped onto stage at Four Seasons Hotel in Seoul, Korea, the loud cheers and greetings by the hundreds of South Koreans gathered was a sign that the Kingdom of Wakanda was very welcome in Asia.
Joining Chadwick Boseman (Black Panther, T'Challa) on stage for the Asian Premiere of Disney and Marvel Comics' upcoming Black Panther was director Ryan Coogler, along with co-start Michael B. Jordan (Erik Killmonger) and Lupita Nyong'o (Nakia).
It is still about a week before the movie opens in theatres, but Black Panther has been the talk of the town, not only for its predominantly black cast leading a superhero film, or emphasis of African culture, but also because early screenings have generated rave reviews from critics.
But while the red carpet premiere in Los Angeles saw almost everyone involved in the project turn up in handsome traditional African garbs, the cast was more muted tonight, opting for more casual apparel in freezing Korean temperatures.
Geek Culture was present, and humbled in the presence of a king and his entourage.
---
A Superhero Movie of the Finest Calibre
As the first black character headlining a movie in Marvel's Cinematic Universe, the significance of Black Panther is great, especially in the white-dominated cinematic world of superhero movies. Sure, he's not the first black comic book superhero to front a movie (that accolade goes to Blade), but after his first MCU appearance in Captain America: Civil War, expectations for a Black Panther have hit an all time high, and all eyes were on Ryan Coogler (Fruitvale Station, Creed) to bring to life the masterful, powerful narrative befitting the honourable king.
And it has been a really "surreal experience", said Coogler.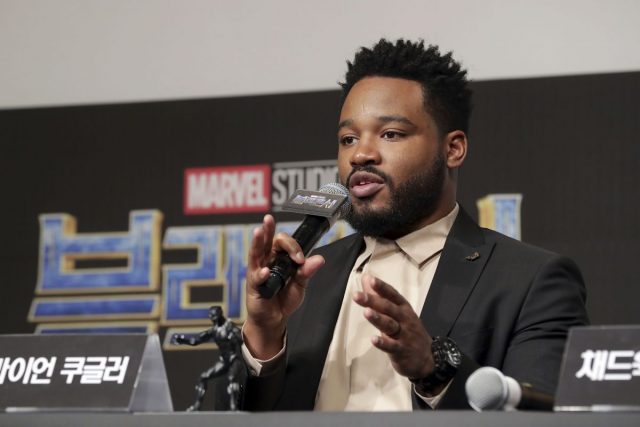 "My own personal culture and heritage is something I've always appreciated since I was very young, and I've always had an amazing love for superhero comic books and movies. It's a blessing to merge all of these ideas into one project, (and also) very surreal for me to get involved in the process," he expressed during the press conference.
Humble words, from the guy who has spawned many a tweet that sung praises of the movie. It seems to be a shared sentiment, and not just among the members of the media, but the king himself, Chadwick Boseman (Get on Up, Marshall), who broke one of his own rules when it came to taking on this once-in-a-lifetime role.
"I've never said yes to a movie without knowing the script, without knowing the floor plan, but I said yes for the first time, not knowing I'll end up with this cast," he explained,
"And the fact that I know the film is of substance, I'm more enthusiastic and blessed about this project".
And blessed would fans be, when the movie is finally out on the silver screen.
---
Character Maketh a Man
Characterisation is one of the most finest aspects of storytelling, a skill that endears one to a specific personality. One-dimensional characters make for lacklustre, insipid material, while multifaceted ones are able to bring more realism and depth to the table. Essentially, they can make or break a show – and in Black Panther's case, it's the former.
See, T'Challa is the king of Wakanda. It's expected that he's the perfect authority figure, cool-headed, thinks for the people, honourable. Sure, he's all of the above, and then some. But life's not a bed of roses, even for royalty, and Boseman made sure to bring that point across with familiar parallels to real life.
"As far as his (T'Challa's) character goes, he is a world leader, a superhero, and he's faced with the same conflicts that world leaders are usually faced with. You're easily misunderstood because you understand more than the common person about the decisions you've made, and people very often will accuse you of not making the right decisions, or accuse you of not understanding the people, and T'Challa has been placed in all these situations", he elaborates.
That is perhaps why the King of Wakanda is seen as a "revolutionary icon", with many aspects of him that makes him a tight fit for the story. Apart from being the leading the most technologically-advanced nation in Africa, which Boseman sees as an "intriguing notion", he's also faced with the inner conflict of sticking to Wakanda's traditions, or embracing the new winds of change.
An advantage that Black Panther has got running is that the antagonist, Erik Killmonger (Michael B. Jordan, Creed, Fantastic Four), has a multifaceted personality to him as well, contrary to the typical villain.
Bringing forward the point of having two sides of an argument, Jordan enthuses, "I feel like Erik's a very complex character…he grew up in a systematic depression, and has a lot of things taken away from him, and he's passionate about all these things he sees in his mind."
Seems like a simple conquest for vengeance or the like just doesn't cut it for the show – which definitely spells of good things ahead.
---
The Power of Women
As much as Black Panther is about T'Challa's journey, it's also about the strong female warriors of Wakanda, the Dora Milaje. Armed with volumes of fearless courage, strategic brilliance, and great battling mettle, they are the support to the king's rule, a second voice of opinion.
An example of female excellence is Nakia (Lupita Nyong'o, 12 Years A Slave), a Wakandan spy and former love interest of T'Challa, who's described to have a very different sort of strength.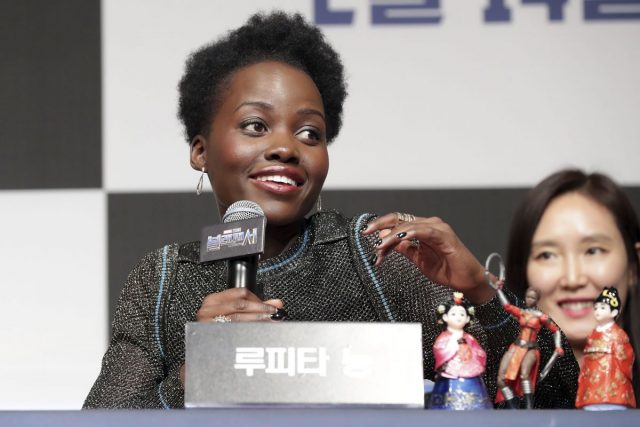 "She's a very strong character, and what makes her unique is that she has a very quiet sense of power…to have an impact without necessarily pulling attention," Nyong'o explains, "and she has a special relationship with T'Challa, and what I love about it is that it's not your average sweetheart story, a damsel in distress; she's an ear to him, a console in a way that he values."
The role reversal speaks volume of the movie's representation of female power, which is sorely lacking in many other superhero films.
---
Relevance of African-American History
With an impressive all-black cast, Black Panther has shown the world that being black is its own brand of superpower. Adhering to the African culture means that its history has to be touched upon, and Boseman addressed the issue with a slight mention about the creation of T'Challa as a character.
"We feel it's also the history of the African culture (that have shaped T'Challa), and we sort of combined and allowed our artistic habits to come together to form this revolutionary idea," he goes on to elaborate.
When a comparison between T'Challa and Killmonger was made to Dr Martin Luther King and Malcolm X respectively, Boseman politely disagreed, stating that the two Marvel characters are instead "exist(ing) in their own mythology".
He substantiates, "Wakanda didn't have to deal with colonialism and slavery because of isolationism, whereas Dr King and Malcolm X had to…and Malcolm X was never as militant, as ruthless as Erik Killmonger."
As is a custom, the South Korean premiere drew to an end with the presentation of some gifts to the Black Panther team. Much to the joy of all present, Jordan happily belted out a slightly awkward, but incredibly endearing "Kamsahamnida". The word, which translates to 'Thank You' in English, served as a fitting conclusion to the 50-minute programme, though the gratitude should really have been dedicated to them instead, for blessing us with such a wonderful, wonderful movie.
And if there's still scepticism surrounding the usage of 'wonderful' for the film, that's what the upcoming review is for!
Black Panther opens in Korea and Singapore theatres on February 14, 2018, and the rest of the world on February 16, 2018.
---

Drop a Facebook comment below!