Star Wars fans were no doubt excited to see classic characters like Luke Skywalker, Han Solo, Leia Organa and Chewbacca playing major roles in the sequel trilogy, and it looks like the main gang aren't the only ones making a return to a galaxy far, far away.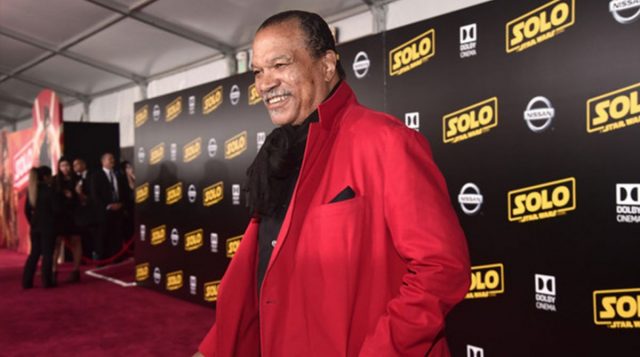 According to The Hollywood Reporter, Billy Dee Williams will be reprising his role as fan favourite Lando Calrissian in next year's Episode IX. A younger version of the character was last seen in the recent Solo: A Star Wars Story, and while the film didn't perform as well as expected, critics unanimously praised Donald Glover's performance as the smooth-talking smuggler / gambler.
Lando's return makes sense from a storytelling perspective as well — with Kylo Ren killing Han Solo in The Force Awakens, it's totally plausible for Calrissian to come out of retirement to avenge his best bud (or take the Millennium Falcon back?). The current mortality rate of original trilogy characters suggests a not-so-favourable fate, but it could serve as a proper sendoff nonetheless.
Star Wars: Episode IX will see J.J Abrams return to the director's chair, and is slated for release on December 20, 2019.
Jared grew up on a healthy diet of Spider-Man comics and video games, and considers defeating his first dragon in Skyrim to be one of his greatest achievements in life. When he's not giving in to his Funko Pop addiction, you can find him training to become a professional wrestler (no, really).
---

Drop a Facebook comment below!