♪ "It's the most wonderful time of the year…" ♪
As Christmas time rolls around once again, another round of gifts, festivities, and feasting is in order. After being hard at work for the year, there's no better time than the holidays to unwind and catch up with your loved ones, or treat yourself to some much-needed 'me' time.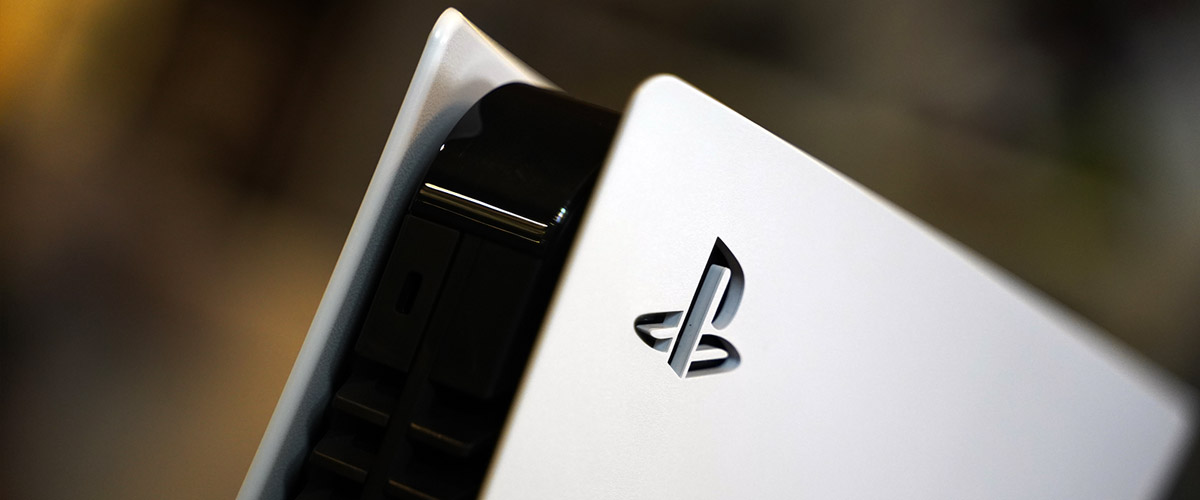 For PlayStation gamers, that'd mean taking a dive into the breathtaking landscapes of another world, be it alone or with friends. Gear up with a select handful of accessories, and the gaming experience can become even more complete with greater immersion, quality-of-life improvements, and a personalised touch. 
Here's a list of recommended PlayStation offerings for your loved ones – or yourself – this festive season, from accompanying peripherals to the latest gaming titles.
---
PS5 Accessories: Gaming in style and convenience
The PS5 marked the market's foray into a new era of gaming, ushering in fresh upgrades that pushed the boundaries of technology to greater heights. It's a sweet deal, but the package isn't complete without an added touch of convenience and customisation, which comes in the form of the Media Remote (S$44.90, DualSense Wireless Controller (S$99.90) and DualSense Charging Staton (S$44.90) respectively.
Where the former offers easy navigation between entertainment options on the PS5 console with intuitive media playback and TV controls, the latter brings aesthetic variety to the table. Available in Midnight Black, Cosmic Red, and the original black-on-white design, the DualSense caters to different palette preferences and personal tastes.
What's most important to users would perhaps be the controller's features that work towards delivering an immersive gaming experience. The combination of haptic feedback and adaptive triggers carries the sensations of the gaming world over to real life, where simulated tension such as weapon recoil or pulling the brakes can be felt.
For those who prefer to listen to their games in private, the Pulse 3D Wireless Headset (S$149) comes highly recommended. Fine-tuned for 3D audio on the PS5, it sports dual noise-cancelling microphones, a streamlined build, easy-access controls, and EQ presets.
From convenience to aesthetics, there's always something for the resident PS5 owner.
---
Upgraded immersion with PS4 peripherals
No PS5? No problem. The PS4 has been a faithful companion for many enthusiasts over the years, and continues to be one leading into the era of next-gen gaming. A good accompanying peripheral for the console would be the latest DUALSHOCK 4 Wireless Controller (S$79.90), which offers refined analogue sticks and triggers, motion sensors, and an integrated light bar that cycles through various colours depending on in-game action. 
The upgrade comes in the form of aesthetics as well. In addition to the classic White or Black options, there are other variations up for picks, including Green Camouflage, Red, and Midnight Blue.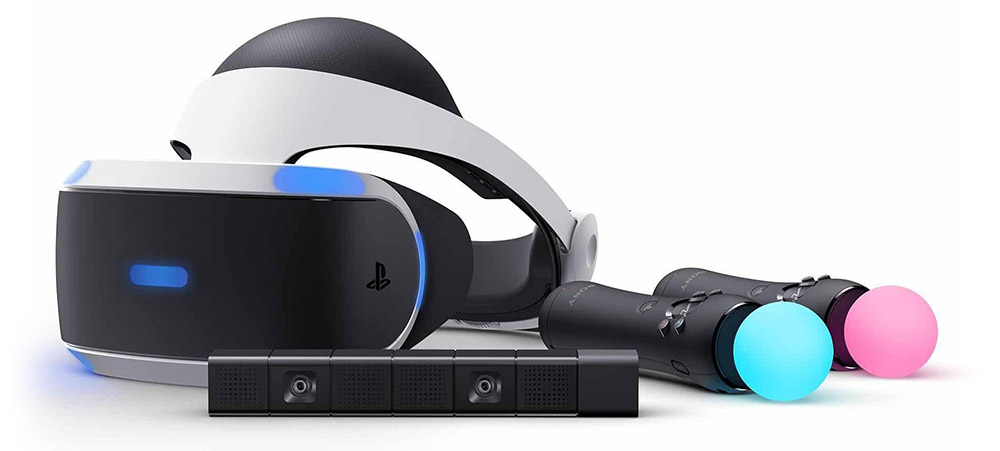 Throw the PS VR (S$449) into the mix, and a new dimension awaits. The headset ships with 360-degree vision for maximum immersion, a 120fps custom OLED screen, 3D audio, and a built-in microphone. A PlayStation Camera is also included as part of the bundle, with its dual lenses and 3D depth sensors allowing for precise tracking from the DUALSHOCK 4 controller. 
Nothing like ramping up the immersion factor!
---
Getting in on the latest gaming action
Of course, the PlayStation experience wouldn't be complete without some gaming action. The heart and soul of the PS4 and PS5, after all, lies in the existence of games, and there certainly are a handful of exciting ones to check out. Kicking the list off is the line-up of first-party titles: Ratchet & Clank: Rift Apart (S$109.90), Returnal (S$97.90), Ghost of Tsushima Director's Cut (S$97.90), and Death Stranding Director's Cut (S$170.21).
Returning to the fray after five years, Ratchet & Clank: Rift Apart makes its mark as the best entry in the long-running series, striking a fine balance between narrative, visual, and technical mastery, while introducing new elements to its signature mechanics. Returnal, meanwhile, impresses with its clever combination of a third-person bullet hell playstyle, roguelike influences, and vast replayability value.
In the case of Ghost of Tsushima Director's Cut and Death Stranding Director's Cut, both returning and new players have plenty to enjoy. From more breathtaking visuals to fresh, expanded content, these new bells and whistles only serve to cement their positions as one of the best titles in recent times.
When it comes to third-party games, fun takes on a different form, with Deathloop (S$79.90), Call of Duty: Vanguard (S$93.90), FIFA 22 (S$94.90), NBA2K22 (S$99.90), and Just Dance 2022 (S$57.90) leading the charge. Fans of the first-person shooter genre can opt for Deathloop and Call of Duty: Vanguard, although their respective playstyles attracts different crowds – the former rewards stealthy assassinations and creative exploration, whereas the latter focuses on open gunfire action and multiplayer fun.
A yearly tradition for sports enthusiasts, FIFA 22 and NBA2K22 let players live out their professional football and basketball dreams. Just Dance 2022 introduces a different form of physical activity, encouraging them to bust out their best dance moves solo, or together with their loved ones.
Last but not least, a PlayStation Network gift card can also work as a handy gift, particularly for individuals who aren't sure of their recipient's gaming preferences or purchase history. The flexible use of it makes this a safe choice: not only do the console owners get to redeem any title they want, but they are also free to cash in on anything on the PlayStation Store as well, including add-ons, subscriptions, and more.
---
The gifting process can be a difficult affair, one that involves the struggle of finding the right festive offerings for those who matter. With PlayStation, there are plenty of options to consider, from console peripherals to the hottest titles on the market. Do grab a little something for yourself too while you're at it, especially if you're a PS4/5 gamer yourself – the holiday period is a time to be merry, after all!