When it comes to productivity, the world is split into two camps these days – folks who swear by multi-monitors and those who prefer a single ultrawide monitor (there is a third – those who think a laptop monitor is good enough, but we don't talk about those guys much). With clean and minimalist desktops on-trend, getting a single ultrawide monitor is more than sufficient for users looking to achieve that aesthetic. If you're happy to forgo speakers on the desk as well, the BenQ EW3880R 37.5-inch ultrawide monitor has pretty much what you need in one package.
Right off the bat, the EW3880R only supports up to 60Hz, which makes it ideal for general use. If you're looking to do a bit more gaming, there are plenty of 144Hz alternatives out there to choose from the company. With the EW3880R, this is positioned ideally for anyone who's looking to achieve maximum productivity or for general entertainment like watching movies or YouTube.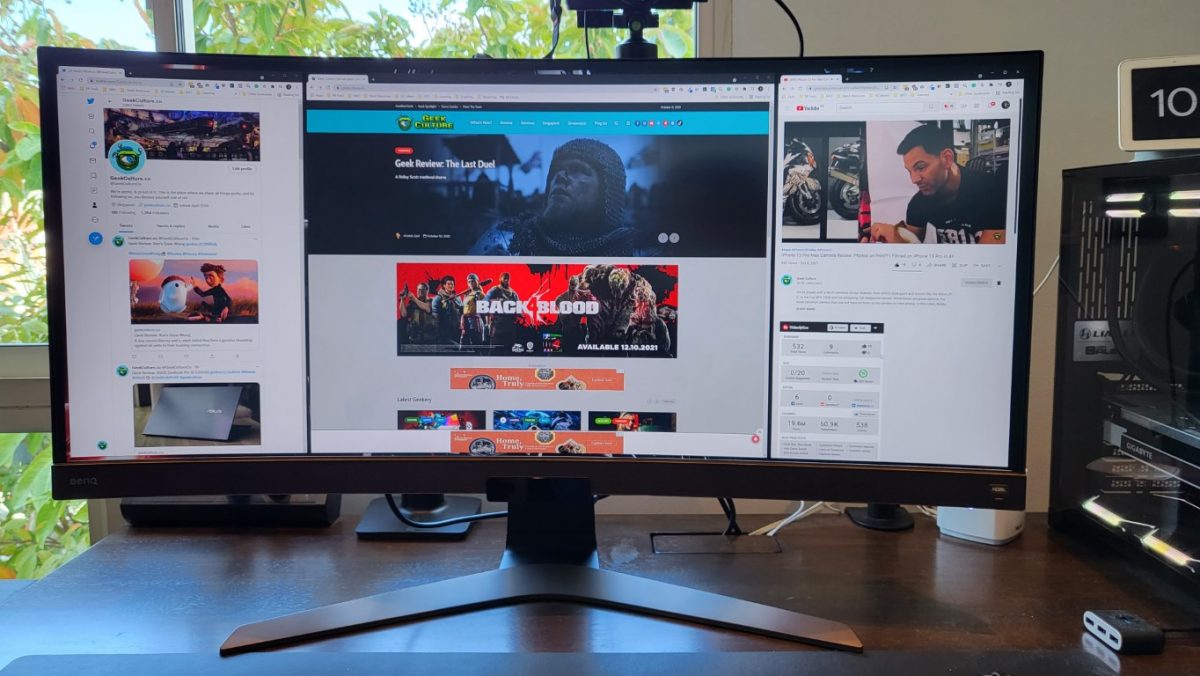 Packing a 2300R curvature and measuring 37.5 inches, the curve is gentle and allows anyone to get used to the display quickly. Taking the monitor of the box is not an easy affair, you'd definitely need two folks to properly set this up as a hefty 13kg. It's not quite TV-sized yet but the weight of the device matches up to its stature.
Featuring a 21:9 aspect ratio and 3840x 1600 resolution, the EW3880R looks good as it takes command of your desk. Its heft is largely down to the inclusion of a 2.1 Channel TreVolo speaker which delivers impressive sound perfect for movies and the like. Under the hood, there are two 3-watt speakers and an 8-watt subwoofer which drives home the performance for this monitor.
While most folks will very much prefer to watch movies on a dedicated screen like a proper TV, the EW3880R is a suitable alternative if you're looking for a more personal experience. Combined with the curved display and superior sound, the monitor does well to immerse one in whatever content you're watching. Having tested with a variety of movies and trailers, the EW3880R handles pretty much everything we've thrown at it like a champ. Plus, spoken audio is especially clear, even for movies like Tenet. As audio is the main selling point of this monitor, we see the inclusion of a "night viewing" mode which essentially equalizes the audio such that voices gain more clarity even at lower volumes.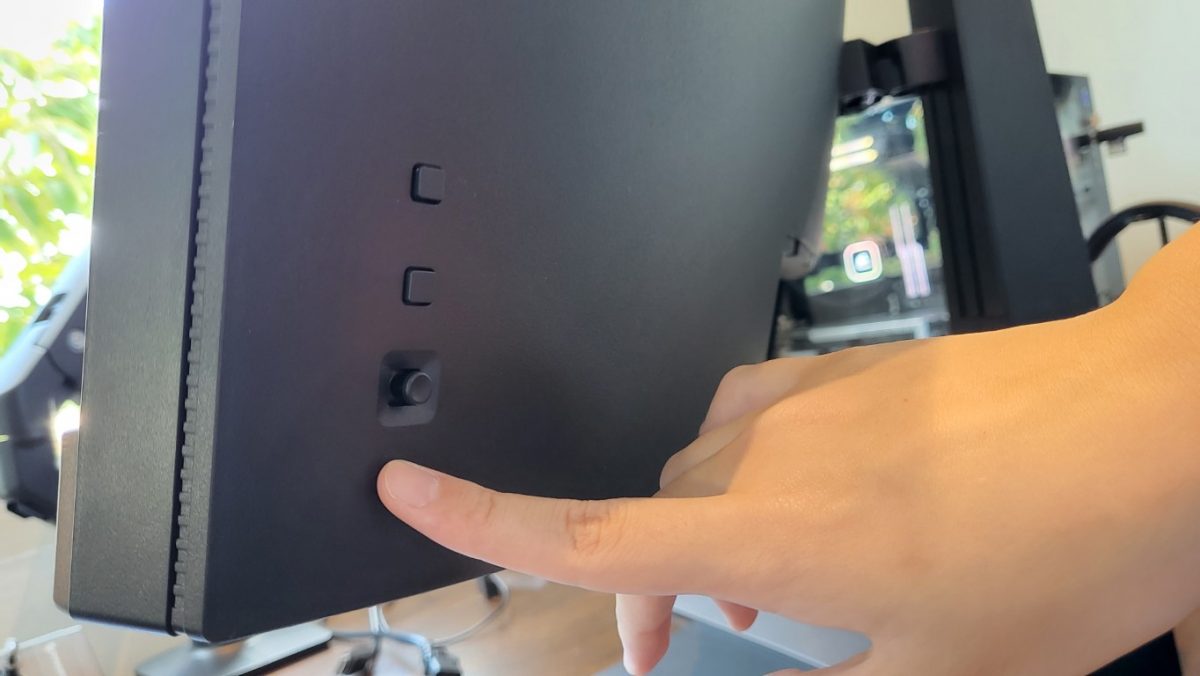 This helps save users the pain of constantly toggling the volume button and making full use of the speakers. While it might not be a display with a higher refresh rate, the general content which you will be consuming will do well on the 60Hz display.
Considering that many folks might consider getting a dedicated gaming soundbar like the Creative Sound Blaster Katana, the in-built speakers are more than up to the task for everything other than gaming. Perfect if you're lacking the deskspace to assemble to full-fledged battle station. The speakers with the monitor might not seem up to the task, but it's able to pump out rich-sounding audio and it handles tracks like Muse's Hysteria like a champ. The bass is distinct and the audio does not sound muddy at all.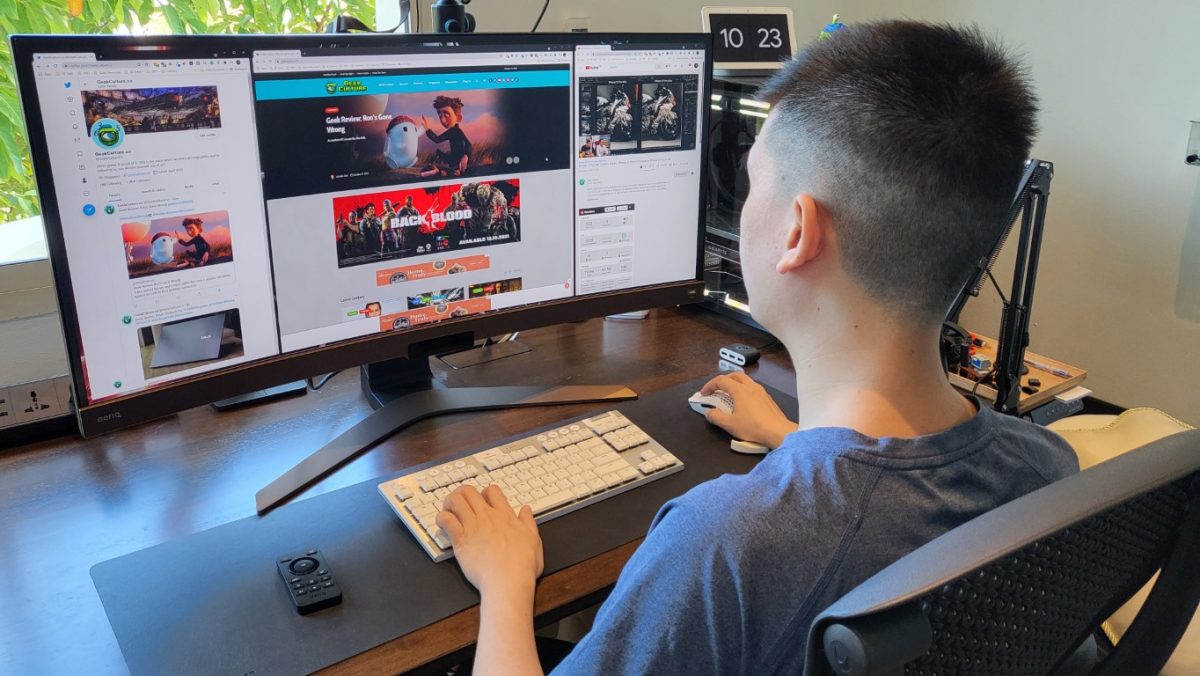 The brilliance of the EW3880R has to be the overall quality of the display panel. Achieving a max 300 nits brightness with HDR10, the monitor looks great from all angles. Considering that this is a larger screen overall, the EW3880R features 111 pixels per inch (PPI) such that visuals look great up close and especially sharp which bests even some top-end televisions in the market.
Out of the box, some level of calibration is definitely required if you're looking to work on colour heavy work. The colours do come across as a tad un-naturally rich but it could be down to the quality of the panel users had used prior. For prospects who might be looking to get the display, It does take some time to get accustomed to the visual fidelity of the screen but once you're past the initial break in, it's all golden. If you're not the sort that will fuss with colour too much, there's a handy HDRi button at the front that will allow users to toggle between Cinema HDRi, Game HDRi, HDR, or having it off totally.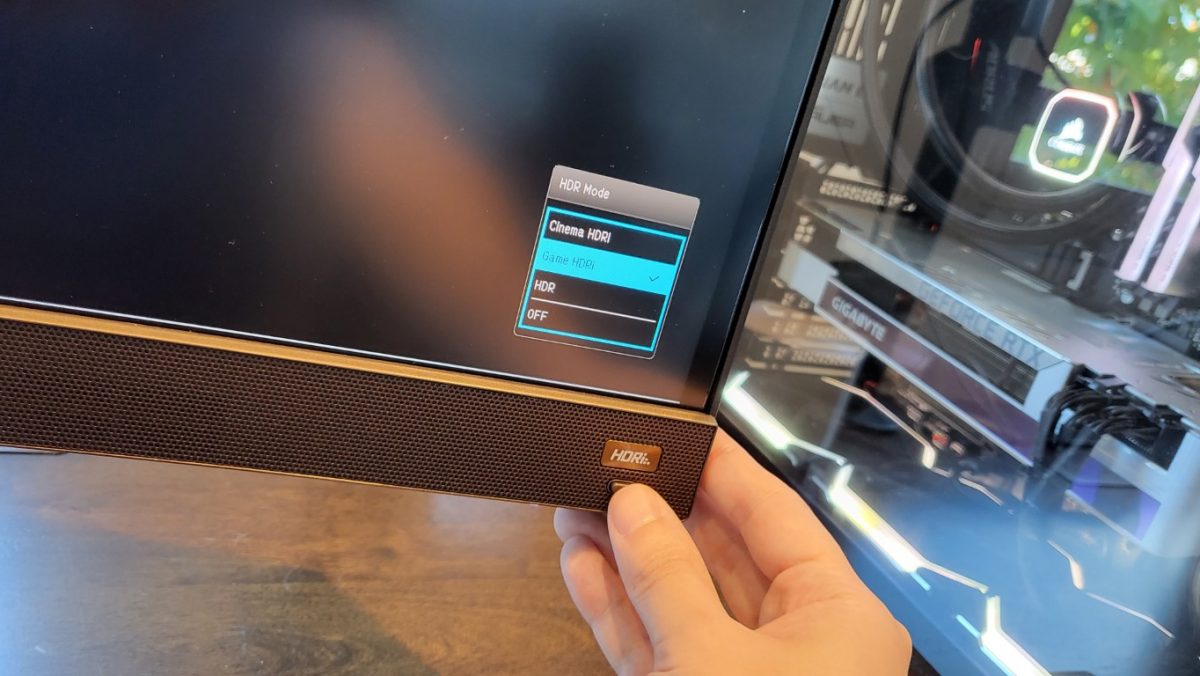 Depending on the content that you're consuming, BenQ's HDRi tech automatically calibrates the display to ensure that colours are well balanced with saturation in order to ensure users will be able to achieve colour accuracy without having to fiddle too much with the settings. With HDRi, contrast and clarity are improved as well with dark corners being illuminated (great for gaming) and with bright visuals not overly exposed. Honestly, OLED panels still reign supreme here but as far as IPS panels go, BenQ has squeezed out every single bit of performance with the EW3880R.
Sadly, the real concern overall would be the relatively subpart 60Hz refresh rate which is less than ideal these days. The absence of Freesync or G-Sync will make gamers do a double take on this display. Thankfully, the panel has a 4ms response time which is decent as well but not to the point where aspiring professionals might want to jump on.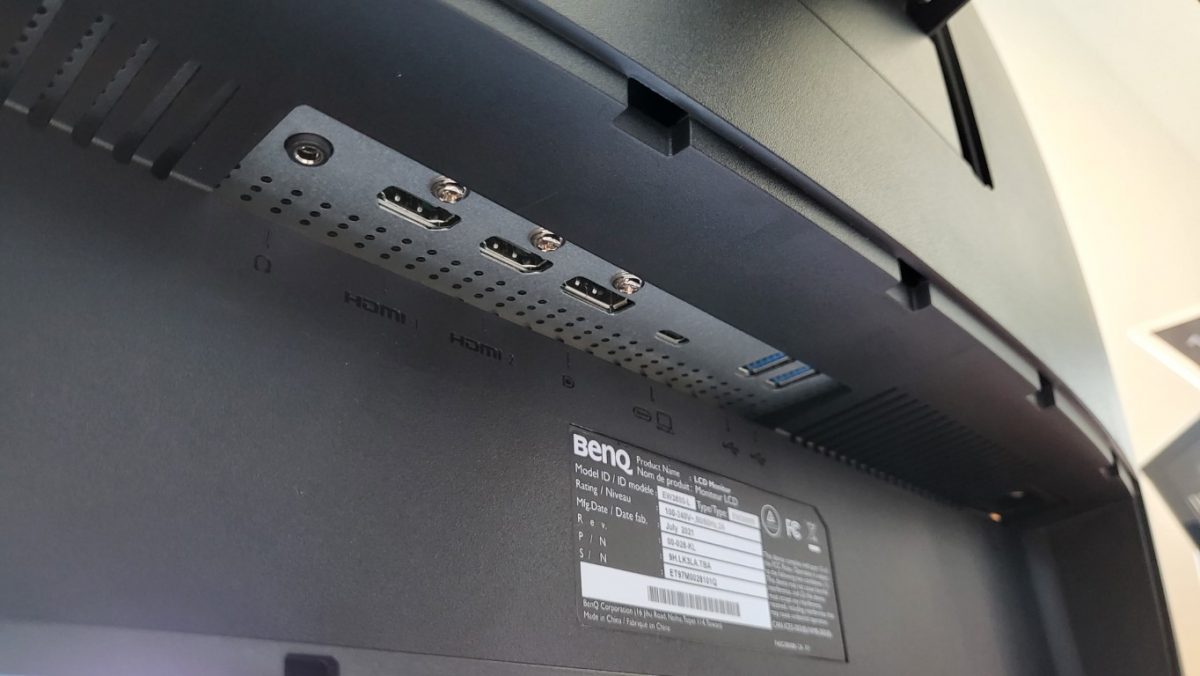 As the display is positioned as entertainment content-centric, it doesn't really make sense to sit further away to enjoy the display from a distance. Audio-wise, it doesn't seem to travel that well even when the volume is turned up. This makes the ideal sweet spot to enjoy the monitor at its fullest up close and personal. After all, the dense PPI with the EW3880R makes little difference when further away.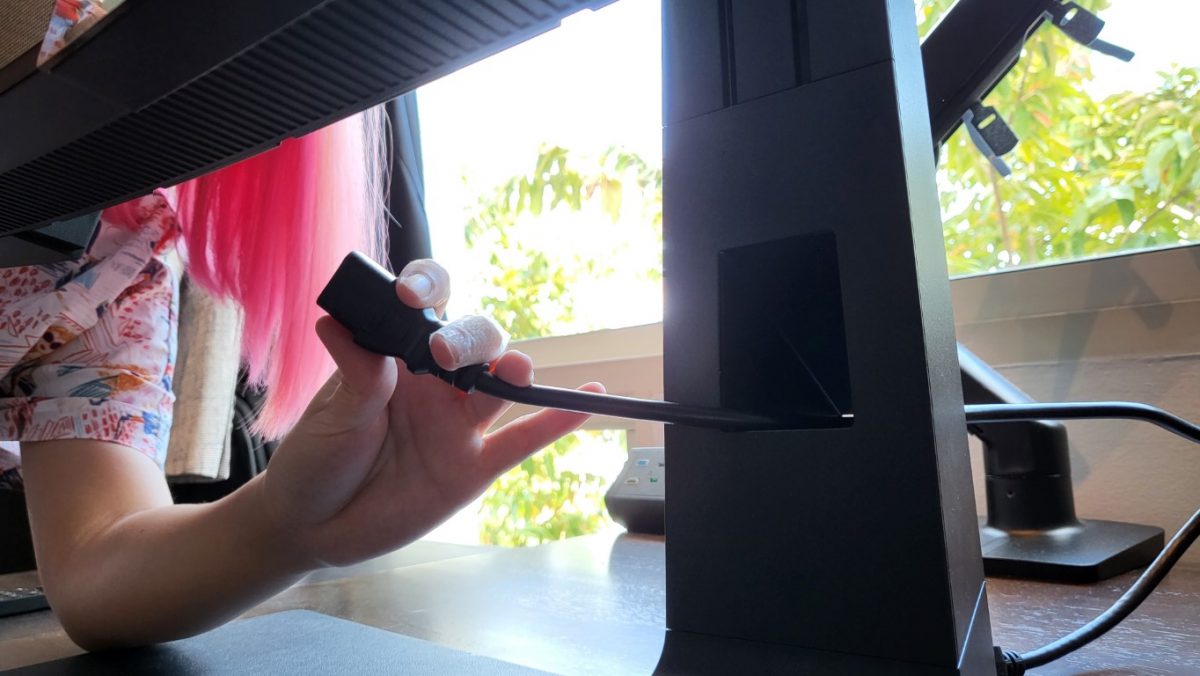 Ports wise, monitor manufacturers really do need to start figuring out how to change up the placement as it's pretty hard to reach if you're foreseeing yourself having to unplug your ports frequently. Otherwise, there's basic cable management provided by BenQ to help users to keep the wires neat and tidy. Outside of the single display port, we have two HDMI 2.0 ports, two USB 3.0 ports and a single USB-C which supports 60W PowerDelivery which is great to keep the desk tidy if you have a dock on hand allowing for easy expansion.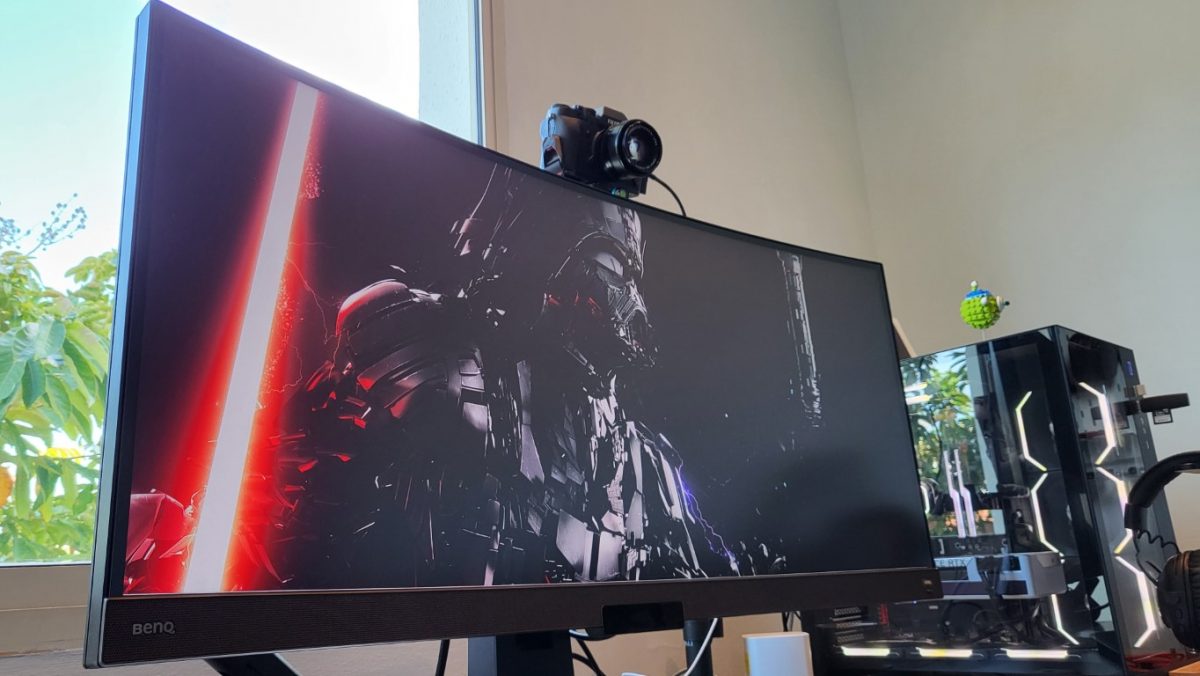 Priced at S$1,579, the BenQ EW3880R Ultrawide Monitor, might be a tricky sell for anyone looking to really future-proof their hardware. It's not a bad monitor by any measure just that it might be a bit too general for specific user profiles. If you're someone who really wants to upgrade their screen to something more impressive this might be the monitor for you. This is especially true if you're a creative designer and really need to get colours right. However, if you're a gamer, this is definitely not the display for consideration and you could do better opting for the BenQ Mobiuz EX3210R instead.
GEEK REVIEW SCORE
Summary
While the BenQ EW3880R Ultrawide Monitor is great on its own, the middle ground approach does it no favours and feels like corners are being cut. If this were any more affordable, it could be a viable alternative.
Aesthetics -

8/10

Build Quality -

8/10

Performance -

8/10

Value -

7/10

Geek Satisfaction -

7/10
Gerald currently straddles between his love of video games and board gaming. There's nothing that interests him more than trying out the newest and fanciest gadget in town as well. He dreams of publishing a board game sometime in the future!
---

Drop a Facebook comment below!