The fine folks over at Neo Tokyo Project has always been a staunch supporter of the local art scene, and as Singapore's first dedicated pop-culture marketing collective and the organizers of International Cosplay Day (ICDS), they are bringing Doujin Market 2016 to all fans on 7-8 May at Suntec Singapore Convention & Exhibition Centre (L2), The Crescent, 11am to 7pm daily!
With free admission, fans of all kinds of art, illustration and derivative pop-culture content should definitely drop by, as long as you are a creator/artist in animation, game design and so on, there is definitely something for you at Doujima 2016.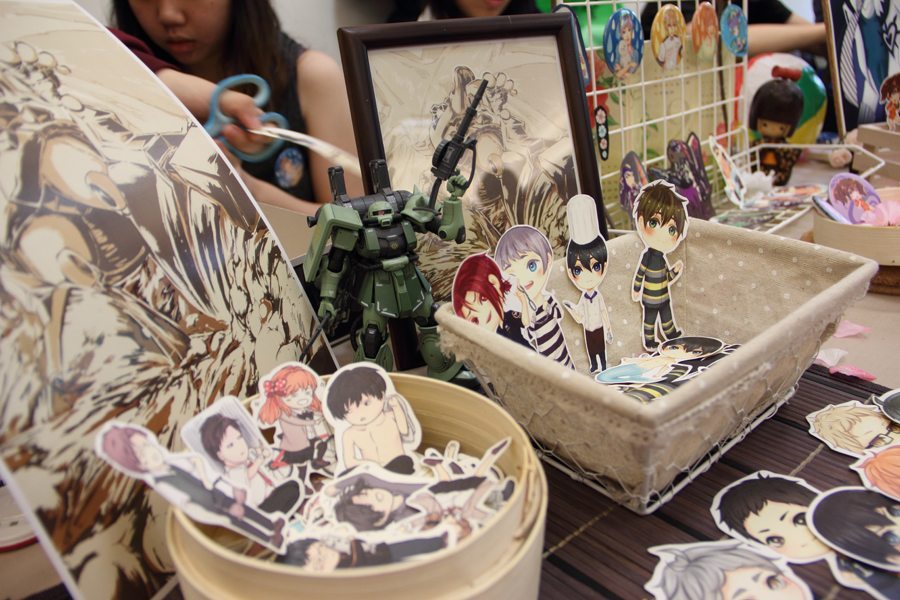 Visitors can expect fellow artists from Hong Kong, Indonesia, Japan, the Philippines, the United States, as well as our own local collectives such as Collateral Damage Studios, Daiyaku and FantaisieNocturne Productions. In addition, this year will feature a The Visual Novel Hub, the first of its kind here, that will showcase both local and international titles by independent game developers. They include Afterthought Studios, harmonicblend, Naive Sprites, Star Maiden Games and Weeev.
As part of their efforts to promote youth entrepreneurship in the arts and to encourage budding creators to continue creating, visitors can also look forward to attending a series of seminars by industry experts and professionals on drawing, marketing and self-publishing.
Cosplay is welcomed at Doujima 2016! There will be a dedicated Chillout Zone and plenty of photo opportunities for aspiring shutterbugs. Do note that standard convention rules and positive cosplay etiquette apply!

Featuring about 90 arts groups, over 100 youth artists from the region, a dedicated Visual Novel Hub, numerous seminars and plenty of networking opportunities, Doujima 2016 is shaping up nicely. It is also a premier exhibition that is recognised by the International Otaku Events Association (IOEA) of Japan, talk about credentials!
For more information regarding Doujima 2016, please visit doujimasg.com or www.fb.com/doujima.sg.
---

Drop a Facebook comment below!