80 years is a great milestone, and San Diego Comic-Con (SDCC) is a grand yearly affair, so it's only natural that a celebratory surprise has been lined up for Batman as he celebrates his 80-year anniversary at the upcoming event, which holds a tradition for featuring limited-edition offerings on the show floor.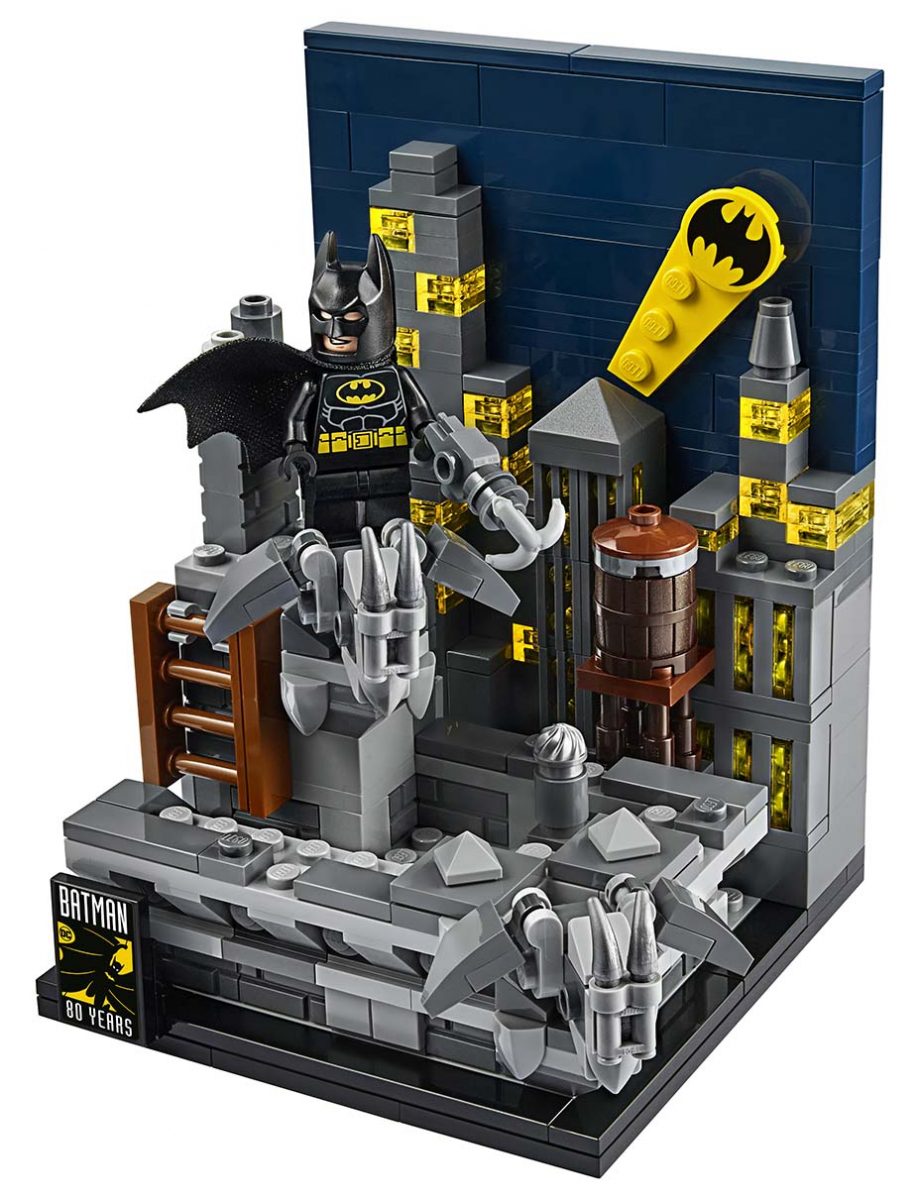 The Caped Crusader and his beloved city are set to receive exclusive LEGO treatment in the form of the Dark Knight of Gotham City LEGO 77903 set, where the vigilante stands perched on a gargoyle building, against the familiar backdrop of the bat signal and water tower. An accompanying Batman mini-figurine will also be included in the 427-piece Gotham diorama, placing it at a retail total of US$45.
Fans of the Gotham protector can get their hands on the bad (bat?) boy by indicating their interest via the SDCC 2019 Exclusives Portal from the last week of June, which will see the addition of two other LEGO exclusives as well. Where the Dark Knight of Gotham City is catered to the DC community, the Captain Marvel and the Asis set is designed for the Marvel-loving brickheads, with enthusiasts of both fandoms having access to the best of both worlds. The final build, meanwhile, has yet to be announced, although a mini-figure or two are expected to tag along.
The Dark Knight of Gotham City may boast a simple design, but there's no better way to celebrate Batman's birthday than having the series' iconic elements take centrestage. It's been 80 years of keeping Gotham safe, and here's to many more years of the Caped Crusader's legacy.