Where '90s kids had the likes of Pokémon, Digimon and Monster Rancher to fill up their childhoods with, The kids from the early 2000s were entreated to Bakugan Battle Brawlers. For many children from that era, seeing the iconic spherical, spring-loaded miniature figures burst open when rolled onto the play area in the anime and in real life was no doubt one of the most awesome things to behold.
And now, those same battle fantasies can be reenacted in Bakugan: Champions of Vestroia by Warner Bros. Games, WayForward Games and Spin Master. This title, exclusive to the Nintendo Switch, is an open-world action RPG where players take control of various Bakugan to do battle with other trainers to reach the top of the competitive ladder.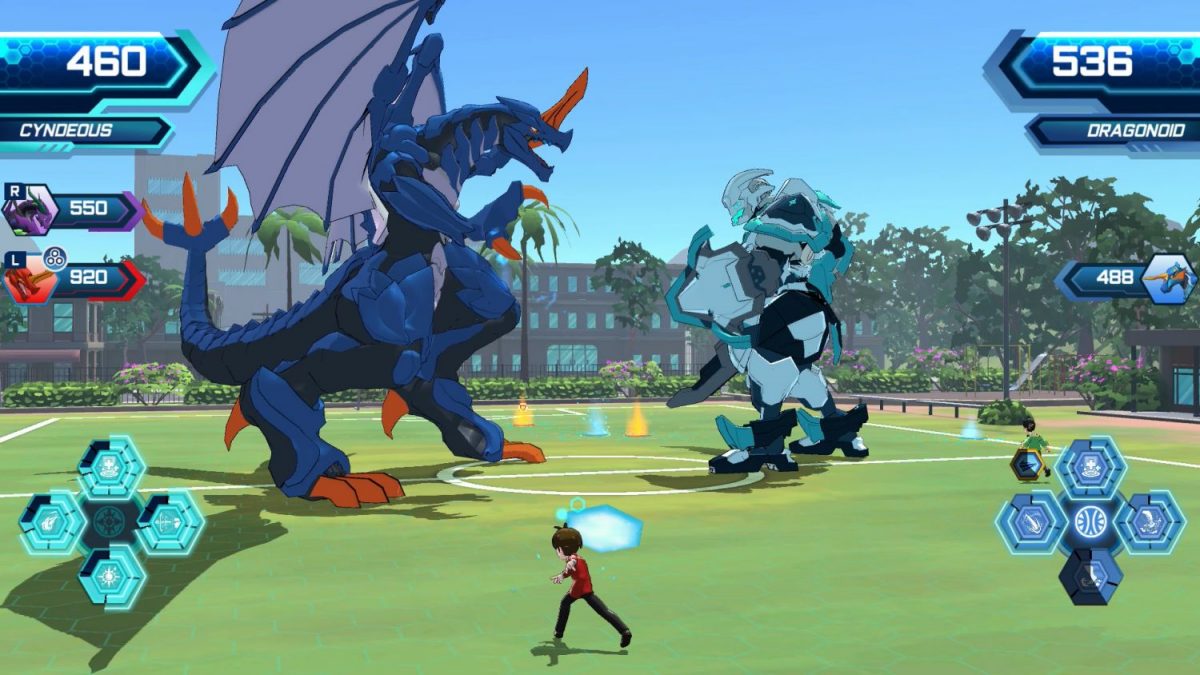 The game can be experienced solo in a single-player campaign, where players explore a sprawling 3D world, take on quests, collect Bakugan, and follow a story where they embark on a journey to be the Bakugan champion. It can also be played in online multiplayer, where players build their favourite Bakugan squads to take on other players in real-time.
But of course, the biggest draw about Bakugan: Champions of Vestroia is the Bakugan themselves. Bakugan can be collected by either exploring the world and battling them in the wild, or completing special quests.
They can be outfitted with Baku-Gear to boost various stats, and also possess customisable abilities that can allow players to switch things up even further. And of course, there is a multitude of Bakugan from different factions, as well as types, so players can mix and match their teams of 3 for the ultimate synergy.
Bakugan: Champions of Vestroia releases on 3 November 2020 on Nintendo Switch. A deluxe version of the game is also available, which includes:
Bakugan: Champions of Vestroia base game
Exclusive Ultima Dragonoid Transforming Bakugan Toy
Exclusive Ultima Dragonoid Trading Card
Exclusive Ultima Dragonoid Metal Gate Card
Two Powerful Bakucores
Bakugan: Champions of Vestroia is out now and can be purchased at the following retailers in Southeast Asia.
---

Drop a Facebook comment below!