After KissAnime, the beloved pirate streaming site of anime fans went down, many were left with little choice but to start pursuing more legal means to watch their anime.
Now, it seems one such anime streaming site Crunchyroll will also soon be biting the dust as it has been announced that AT&T has agreed to sell Crunchyroll to Sony's Funimation in a deal that is estimated to be around US$1.2 billion.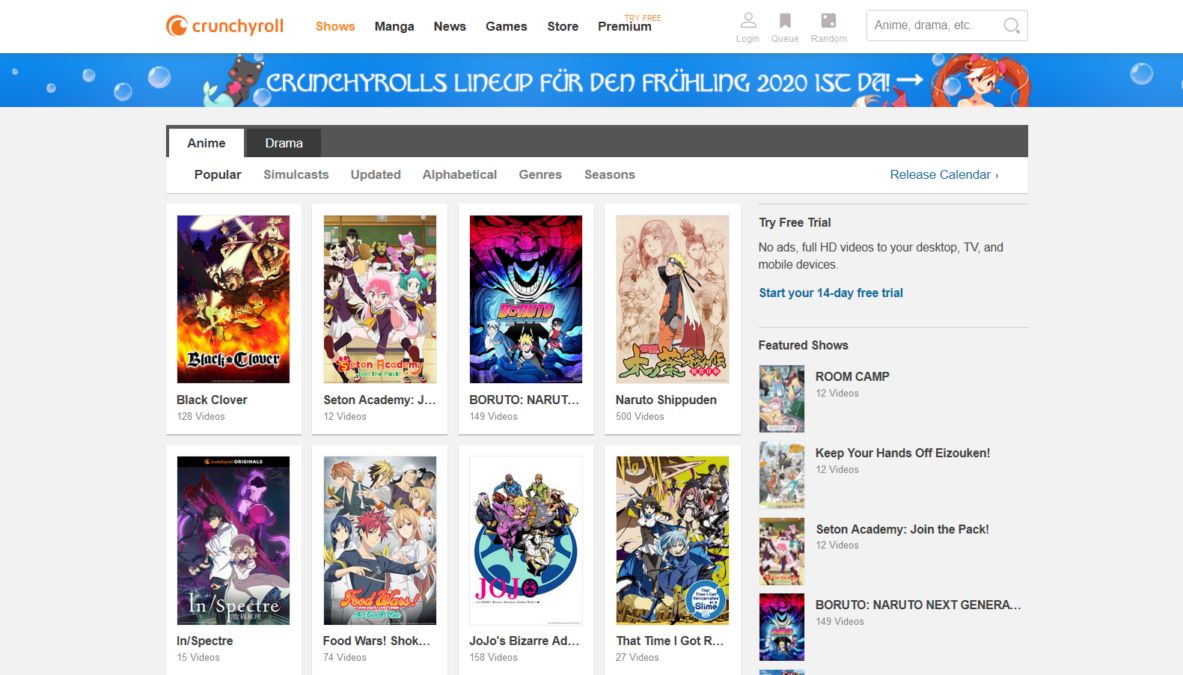 "The Crunchyroll team has done an extraordinary job of not only growing the Crunchyroll brand but also building a passionate community of anime fans," said Tony Goncalves, WarnerMedia's CRO, in a statement. "Crunchyroll's success is a direct result of the company's culture and commitment to their fans."
He adds, "By combining with Funimation, they will continue to nurture a global community and bring more anime to more people. I'm incredibly proud of the Crunchyroll team and what they have been able to accomplish in the digital media space in such a short period of time. They've created an end-to-end global ecosystem for this incredible art form."
Though it might seem like there will be one less avenue for anime fans to catch their favourite shows now. This union between Funimation will, in fact, be more of a win, with fans having access to more anime episodes and allowing Sony and Funimation to compete on a "truly global scale".
"The union of Funimation and Crunchyroll is a win for anime fans around the world that will elevate the art and culture of this medium for decades to come," said Colin Decker, CEO of Funimation Global Group.
---

Drop a Facebook comment below!