ASUS ROG and IKEA recently collaborated to bring furniture for gamers to the China market. This collaboration may seem bizarre at first glance, but it makes perfect sense. After all, gaming has reached ubiquity as far as hobbies go. Given how mainstream gaming has become, and with an increasing amount of hardware geared towards the hobby, it makes sense for the Swedish furniture titan to join in the fun.
By working with ASUS ROG, IKEA will be able to better cater to the PC gamer's lifestyle, and at the same time design furniture that is affordable.
Now, the IKEA Gaming range will be available in Singapore from 4 November 2021.
These are a sampling of the items that are part of this collaboration:
MATCHSPEL Gaming Chair
(S$259)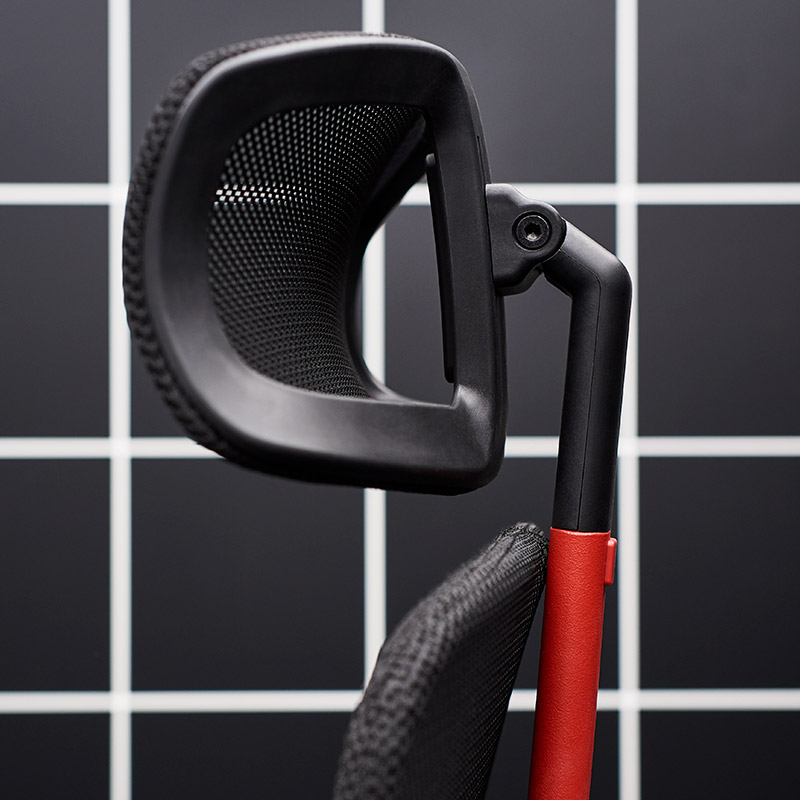 The MATCHSPEL gaming chair looks similar to IKEA's ergonomic office chair, with an important addition – red accents. Gaming is about style too, and beyond the essential mesh back, headset, and adjustable armrests for endurance and comfort, the reskin of their existing MATCHSPEL chair design exudes a sense of serious fun.
UTESPELARE Gaming Desk
(S$229)
Measuring 160cm x 80cm, this adjustable table knows that no two gamers are the same. Thus, a whole range of customisations is made available for users, which includes tabletops and direct mobile charging capabilities.There are even grills in the rear to dissipate heat, which is quite the interesting and novel design decision.
UPPSPEL Gaming Desk
(S$899)
This table, with 'gaming' in its name, measures in at 180cm x 80cm, and is closer to other gaming tables in the market. It sports the ASUS ROG logo on its table legs, and is electronically height adjustable. There is an angled edge, which, depending on how it is positioned, can either serve as an armrest for users, or as a space to aid cable management. Not only that, there are additional trays under the table to further expand the space that is available to users.
UPPSPEL Drawer Unit On Castors
(S$169)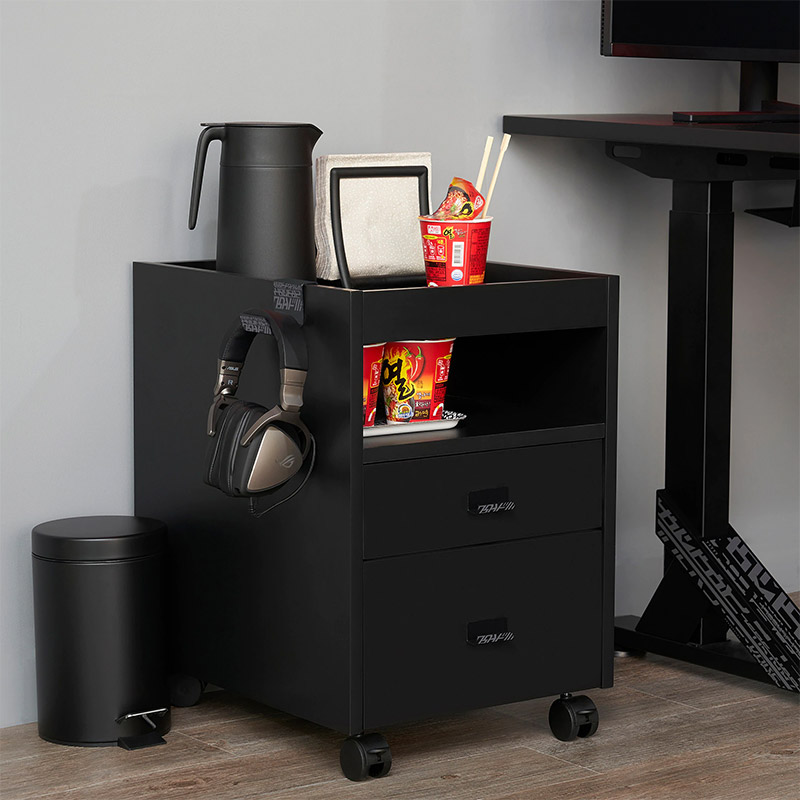 This drawer unit, which matches the table, also sports ASUS ROG motifs. There is a hook that lets users place cables or headphones, and is a simple, functional cabinet that is versatile and flexible in terms of usage.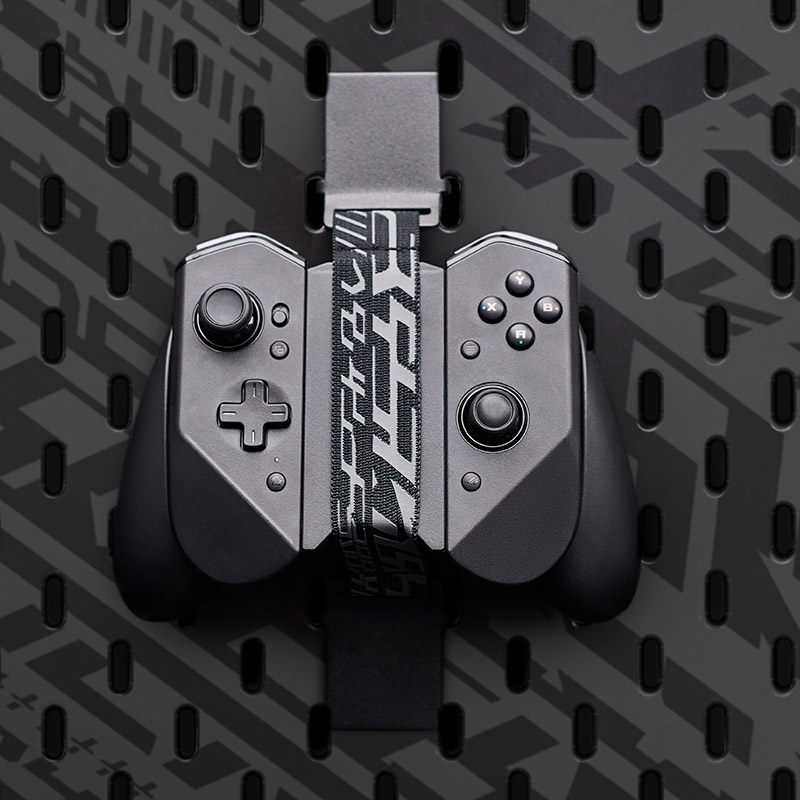 There are also the 4-piece pegboard accessories set and glass-door cabinet to round up the UPPSPEL range of accessories, both of which optimise the amount of space users have access to in their setup.
LÅNESPELARE ASUS ROG IKEA Table Accessories
To allow for even more options to organise and customise users' table space, here is a list of LÅNESPELARE accessories to spruce up your setup:
LÅNESPELARE mouse bungee (S$19.90)
LÅNESPELARE mug with lid and straw (S$14.90)
LÅNESPELARE mug holder (S$15)
LÅNESPELARE multi-functional cushion/blanket (S$39.90)
LÅNESPELARE neck pillow (S$12.90)
LÅNESPELARE gaming mouse pad (S$12.90/S$25)
These accessories will ensure that users' tables are always tidy and neat, and at times, even quirky! Just look at the LÅNESPELARE accessories stand (S$39.90), which is a wooden hand that has phalanges that can be articulated, and can be made to hold multiple objects.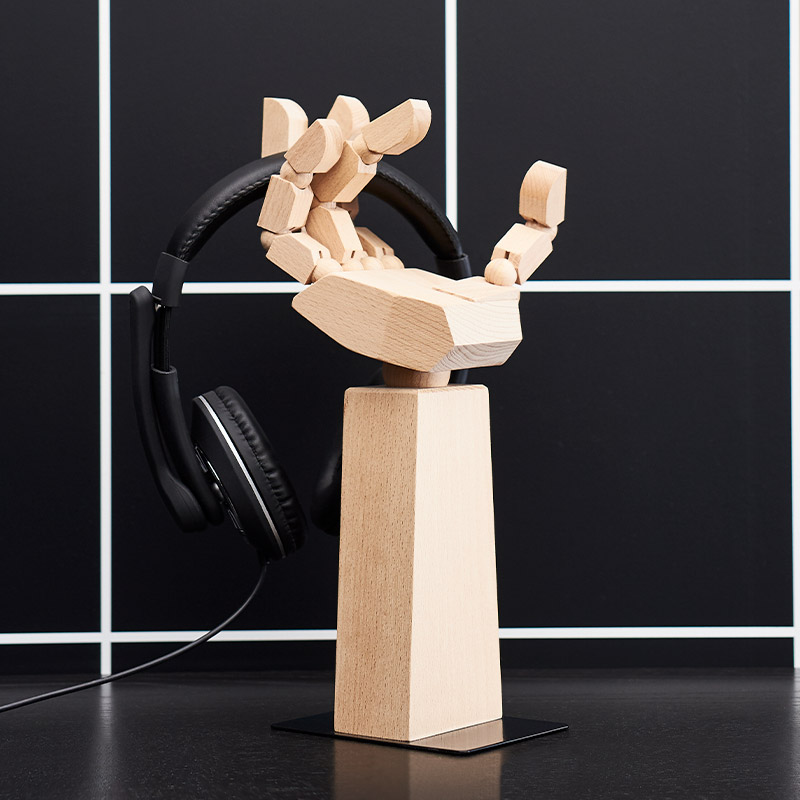 One glaring omission is the absence of the pegboard which is adorning all the marketing material. We understand from IKEA that the UPPSPEL 4-piece pegboard is part of the gaming range released in SG but will not make it by the 4 November release because of shipping delays. So, stay tuned for that!
---
Charcoal Hotdogs!
In celebration of the launch of IKEA Gaming Range, IKEA Singapore will be offering the new charcoal hotdog filled with cheese and wrapped in a special charcoal bun. It will only be available for a limited time only, so get it while stocks last.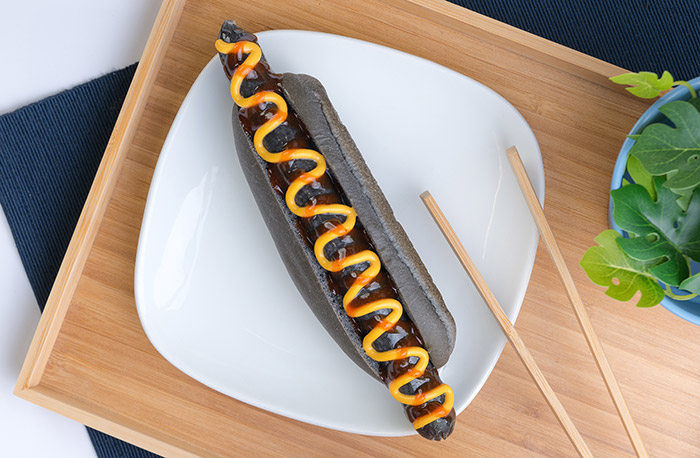 DOTA 2 Competition
IKEA Singapore is also organising its first-ever esports competition. DOTA 2 players can sign up and stand a chance at snagging products from the new IKEA Gaming Range, ASUS ROG gaming peripherals, and more. The competition will be split into two categories, Professional and Casual.
The Professional category is for players with an MMR of 3360 and above, and one winner will stand to win a S$2,000 IKEA gift card and a ROG Strix XG17AHP Portable Gaming Monitor (worth S$999).
The Casual category is for players with an MMR of 3359 and below and one winner will win a S$1,000 IKEA gift card, a ROG Claymore II Wireless Keyboard, and a ROG Gladius III Wireless Mouse.
For each category, the second place winner will win a S$500 IKEA gift card, and the third and fourth place winners will win a S$300 IKEA gift card each.
Registration will be open from 4 to 15 November 2021. Qualifiers will be held online and the Finals, consisting of the top 16 players of each category, will be held in IKEA Tampines on 20 November 2021. And exclusively on 20 November, shoppers who spend a minimum of S$50 in stores on a single receipt will get to redeem a limited edition tote bag. This tote bag is limited to 200 per store, and 1 per customer.
Find out more on IKEA Singapore's website, or from IKEA Singapore's Facebook page.
---

Drop a Facebook comment below!