First created by multinational computer networking company Netgear, Arlo branched off to become its own independent company since August 2018 and now they are finally announcing the launch of their highest end home security camera developed since the split — their flagship Arlo Ultra camera system.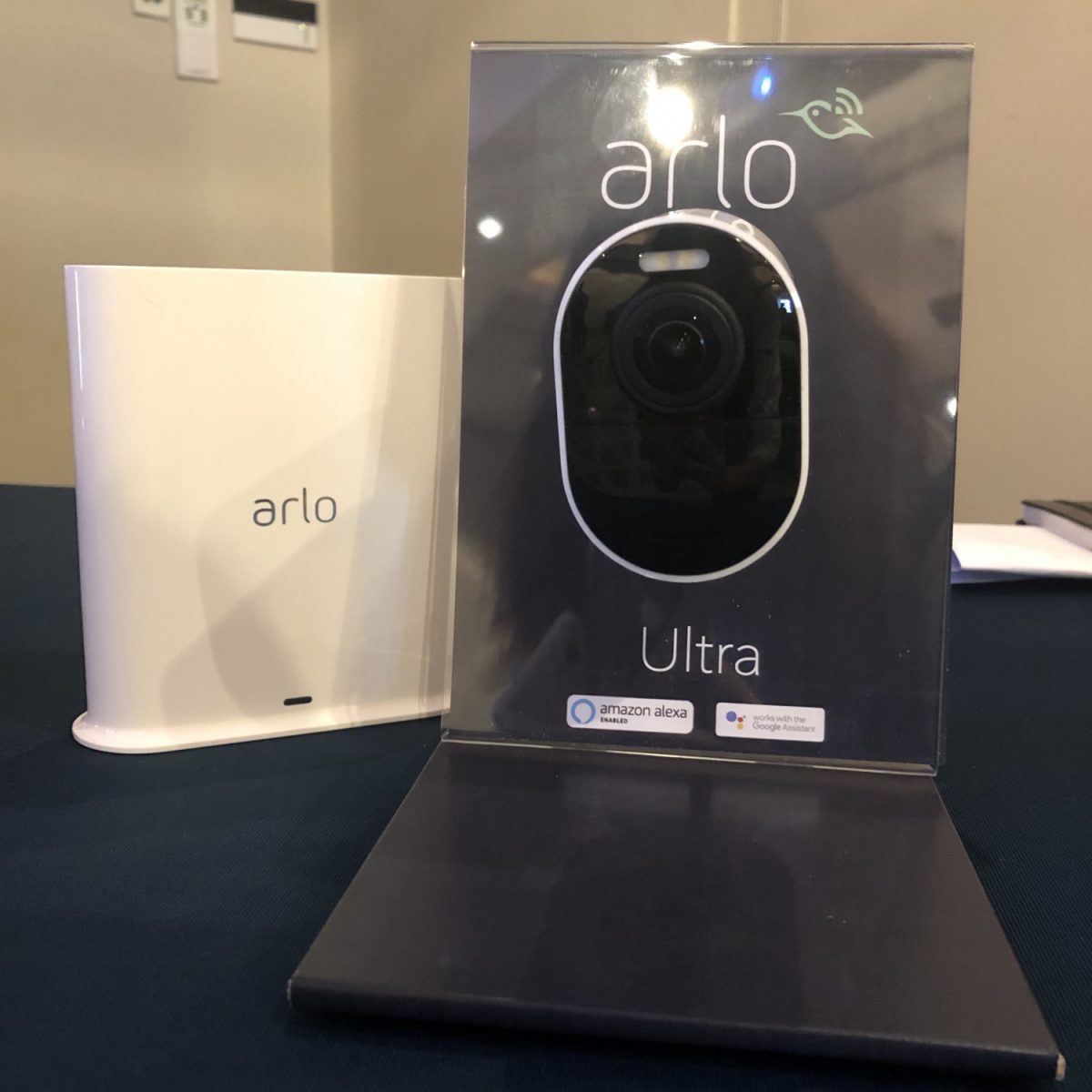 Be it when travelling or simply heading out to work, it is always a good idea to have some home security cameras installed, to give you that added peace of mind knowing that you will be aware of what is happening at home even if you are hours away. Having already made a name for themselves as a premium home security brand, this time Arlo took in feedback from their various users and improved on their camera systems, giving us the Arlo Ultra.
"As the most advanced DIY monitoring solution we've ever launched, Arlo Ultra raises the bar for smart home surveillance and marks a massive leap forward in surveillance for the do-it-yourself smart home security market," said Brad Little, Vice President and Managing Director of Arlo Technologies, APAC. What this means is that anyone will be able to set up the Arlo Ultra, be it seasoned users of the home security camera brand, tech geeks, or someone entirely new to Arlo and its line of products. All you need is a phone to pair with the cameras and you are set.
One major feature of the Arlo Ultra is just how petite it is. One camera sits comfortably within the palm of our hand and it is fairly light, which makes it easy to attach to the accompanying dock to be mounted onto the walls. In addition, the Arlo Ultra also comes with a very strong magnetic body, so you won't need to worry about your S$549 camera dropping down anytime soon. Design-wise, another key feature of the Arlo Ultra is its lack of wires. No longer will you have to bother about cable management or trying hard to keep your security cameras discreet. With the Arlo Ultra, you can fit them into many nooks and crannies, hiding them from unassuming gazes. It's sleek and round aesthetic also helps it to blend into most modern households, not looking out of place with the rest of the house.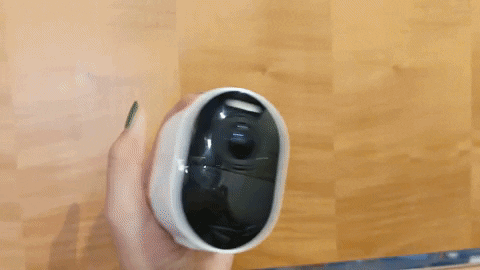 The Arlo Ultra is also capable of capturing 4K HDR video quality from its lens to the user's phone, thanks to its advanced image sensor and HDR processing. With 4K videos, users will be able to zoom in on video clips to uncover important details such as license plates and clothing. Little has also mentioned that Arlo Ultra will come with several advanced AI capabilities, including Enhanced 911, which allows users to call their local emergency services at the tap of a button when the AI notices that something is amiss, or Parcel Detection, which notifies users when a parcel or package has arrived at their doorstep. This will be very useful to have whenever sales such as Lazada's 11.11 comes around.
The Arlo Ultra also comes with a 180-degree diagonal field of view, essentially delivering one of the widest viewing angles possible in the wire-free security camera market. Not only that, the Arlo Ultra will come with a powerful LED light which allows users to see videos in colour when activated, and turns the videos back to a more traditional black and white view when not in use. Audio is another aspect that Arlo improved on with the Arlo Ultra, giving it dual noise-cancelling microphones, letting users hear more easily foreground noises such as the voices of their kids or parents.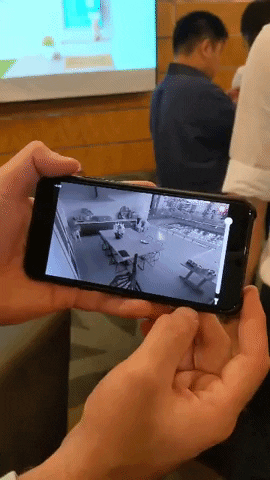 The 2-camera system for Arlo Ultra is priced at S$1,199 and includes a one-year subscription to Arlo Smart Premier (worth S$143.88).
Here is a quick look at the specs of the Arlo Ultra:
| | |
| --- | --- |
| Specifications | Arlo Ultra |
| Dimensions and Weight | 89mm x 52 mm x 78.4mm; 331g |
| Battery Life | 3-6 months |
| Max Video Resolution | 3840×2160 resolution |
| Image Sensor | 8 megapixels |
| Video Modes | 4k, 1080p, 720p |
| Video Features | Auto Track and Zoom, HDR, H.264 and H.265 Encoding |
| Lens Field of View | 180-degree diagonal |
| Motion Detection | Dual Motion Detectors, 150 degree horizontal |
| Night Vision | High-Powered Infrared LEDs with IR Cut Filters |
| AC Adaptor Input/Output | 5V 2A (Input) / 100-240V AC, 50/60 Hz (Output) |
| Indoor/Outdoor | Both outdoor UV and weather-resistant |
| Digital Zoom | 12x |
| Microphone | Dual Microphone Array with noise and wind cancellation |
| Audio | Full Duplex 2 Way Audio |
| Networking | 802.11 b/g/n/ac, Bluetooth Low Energy 4.2 |
| Connectivity Requirements | Wi-Fi or ethernet connection. Working broadband connection with at least 2Mbps upload speed. Minimum upload speed of 2-4 Mbps; optimised for 2 simultaneous 4k streams. |
| Charge Time to Full (via Camera) | 3.5 hours |
| Charge Time to Full (via Charger Accessory) | 2.9 hours |
| Operating Temperature | -20 to 60 degree celsius |
| Warranty | 1-year warranty |
| MicroSD Card Requirements | Speed class 10, UHS1, V10 |
| Minimum Home Upload Speed | 2-4 Mbps; optimized for 2 simultaneous 4k streams |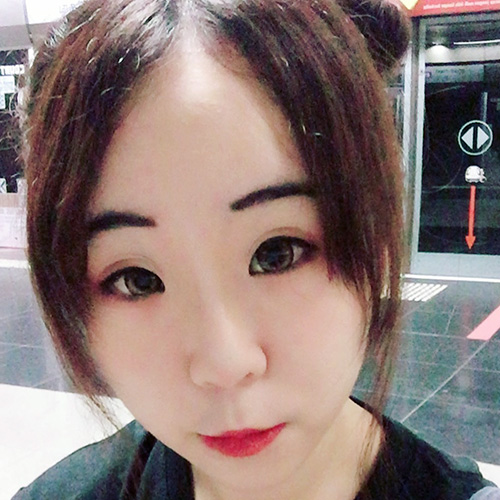 Germaine is a fun-sized introvert who loves nothing better than sleeping in on rainy days. She can be found reading fanfiction and manga while still waiting for her Hogwarts acceptance letter. It'll come eventually.
---

Drop a Facebook comment below!