Following the recent news that the Apple Find My network can now find third-party products, Apple is taking a step further to help consumers find their things a whole lot easier with their new accessory, AirTag.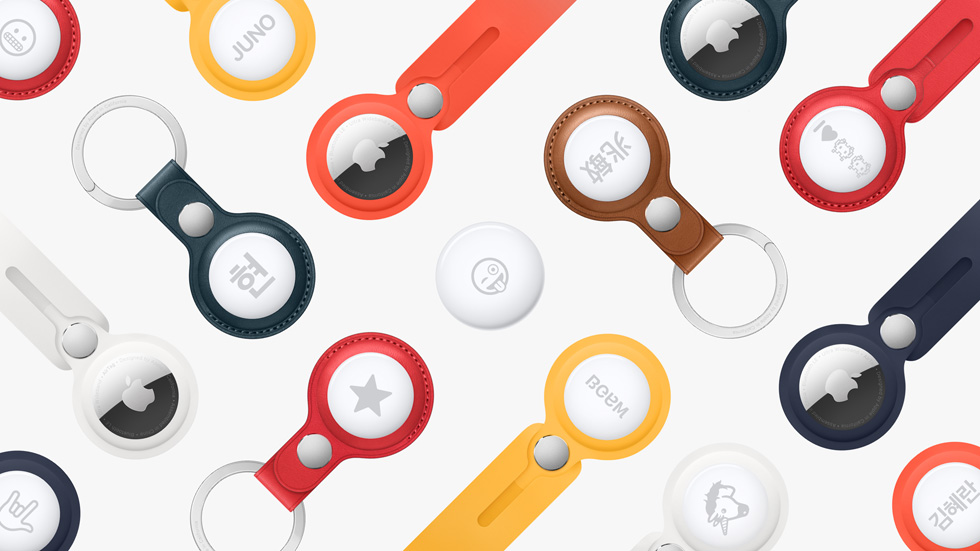 AirTag uses the Find My network and allows users to find items like keys, wallets and everything else in between with the iPhone.
Round, small and lightweight, users can personalise their AirTag with emojis and even accessorise it so that it can be attached to backpacks, luggage and other items. Apple is also introducing AirTag Hermès, featuring an elegant assortment of handcrafted leather accessories that will be sold with a custom-engraved AirTag based on the brand's iconic Clou de Selle signature.
The new AirTag is made of stainless steel, is IP67 water and dust resistant, and has built-in speakers to play sounds. A removable cover also makes it easy for users to replace the battery.
Using precision finding, the AirTag uses U1 chip to get the precise location of your item and gives you audio and visual guides to your lost item. Users can also place AirTag into Lost Mode and be notified when it is in range or has been located by the Find My network.
If found by someone, they can tap the item using their iPhone or any NFC-capable device and be taken to a website that will display contact details for the owner, if they provided one.
Putting privacy as importance, everyone can participate in the Find My network and use the AirTag without sharing their location with Apple. This is since AirTag is designed to track items, not people.
The Apple AirTag is priced at S$45 or in a four-pack for S$149. Preorders start Friday, 23 April 2021 on Apple's website and will be available on 30 April 2021.
As for fans of the other Apple products, the company's "Spring loaded" April event showcased plenty of improved upgrades from its other product lines as well, including the ultra-slim, M1-powered iMac, the new iPad Pro 5G and AppleTV 4k.