If this isn't the most beautiful iMac we've ever seen. Apple announced a brand new iMac that is M1 Powered for the best performance on an iMac ever – including the best camera and best audio system.
The new iMacs are absolute head-turners with seven new bright colours, and trackpads, mouse and keyboard colour matched to elevate your space.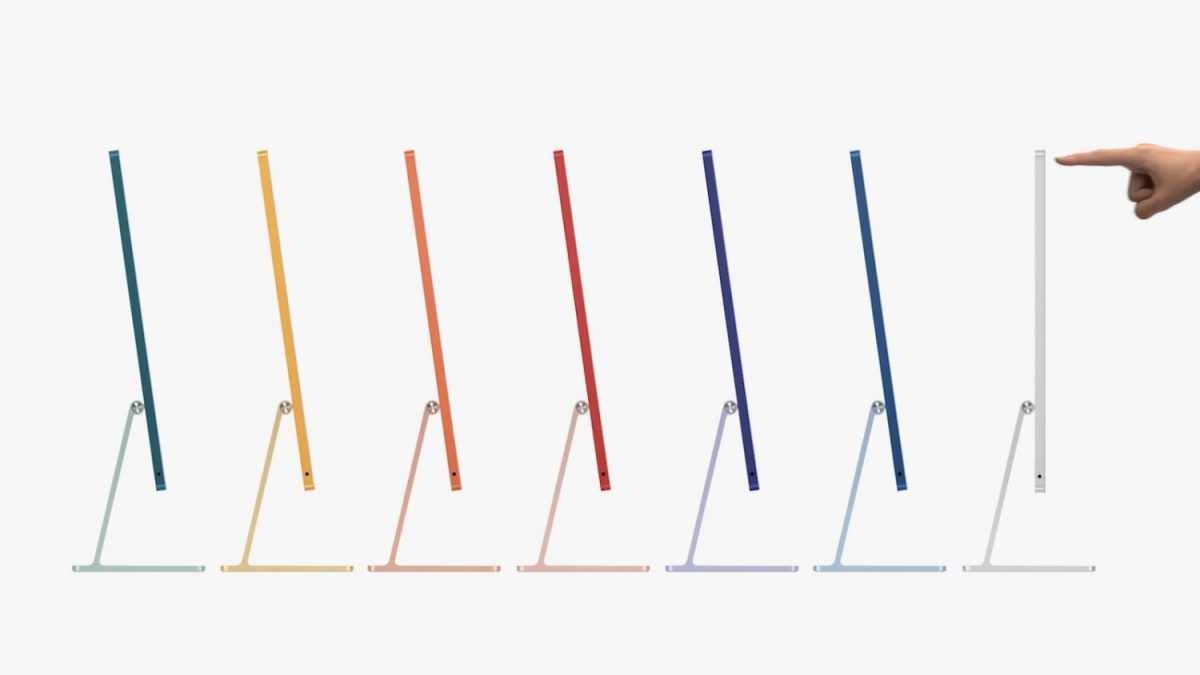 The new iMac is available in green, yellow, orange, pink, purple, blue and silver. Featuring softer colours and thinner borders on the front to allow users to focus on their content while the back pops in bold, saturated colour, the iMac personalises your work, study and play area. With the ultraslim iMac measuring only 11.5mm thin, it can fit anywhere, everywhere.
The new iMac is also bigger and brighter than its predecessor. Boasting an expansive 24 inches, 4.5k Retina display with narrower borders, 11,3 million pixels and P3 wide colour gamut, images are vivid and colourful.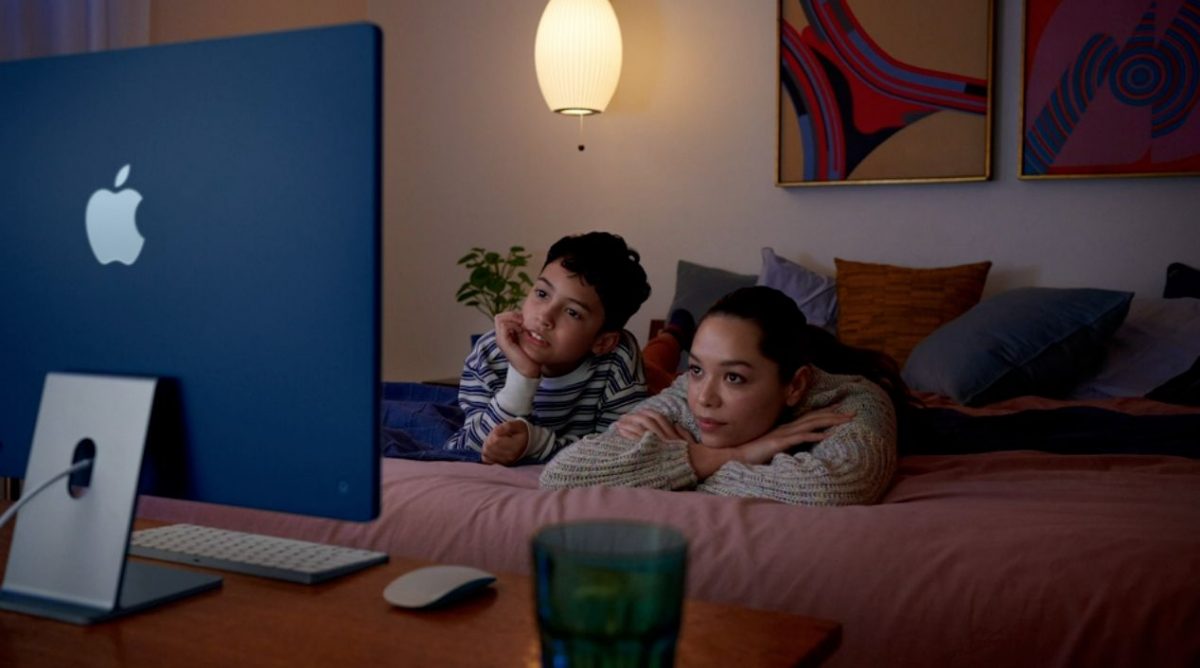 Powered by the new M1 chip, the new iMac has an 85% faster CPU performance, 2x faster GPU performance for apps like Affinity Photo and Photoshop, and up to 50% faster than the 21.5-inch iMac, allowing users to render edits in real-time or add complex filters to their photos in a snap of a finger.
Zoom calls are also taken to another level with the improved camera and audio systems in the new iMac. Equipped with a 1080p Facetime HD Camera for quality video, and a studio-quality microphones that ignores background noise and focuses on your voice when talking, the M1 powered iMac ensures that users will always look and sound their best.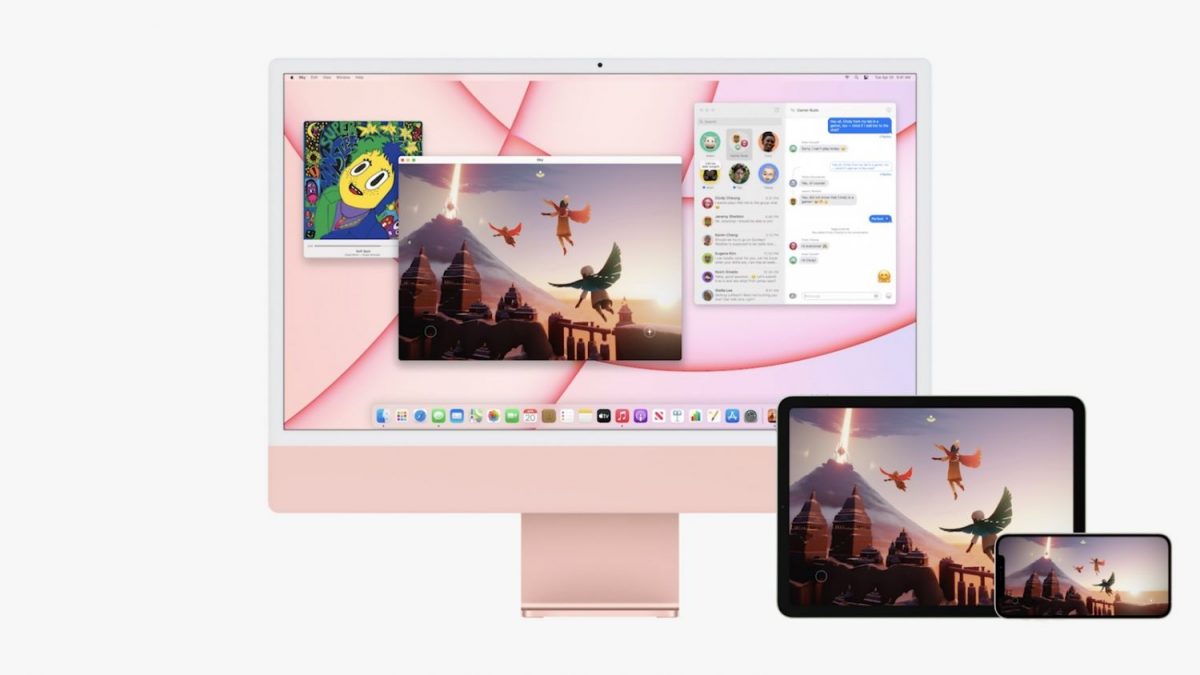 Plus, movie buffs can also watch their favourite movies with an impressive six-speaker sound system that can also support spatial audio when paying video with Dolby Atmos. Games can play Apple Arcade on the new iMac too (even when on a zoom call). Like other M1 Macs, you can also run iPhone and iPad apps right on your iMac. With iCloud and Continuity, it's easier than ever to use your iMac and your iPhone together.
For the first time ever, Touch ID also comes to the iMac implemented on Magic Keyboard that are colour-matched to iMac. Now, you can inlock, make a purchase with Apple Pay and enjoy. fast and easy experience on the iMac. The Magic Keyboard with Touch ID comes bundled with the new machines, and are currently not sold individually.
iMac with 7-core GPU starts at S$1,849 and is available in four colours: green, pink, blue, and silver. On the other hand, iMac with 8-core GPU starts at S$2,149 and is available in all seven colours.
Pre-orders for the new 24-inch iMac begins Friday, 30 April on Apple's website and in the Apple Store app. It will only become available in the second half of May.