Given the success of the NES Classic Edition and its price (US$60 / S$119), it would have been no surprise if the local initial price for the upcoming SNES Classic was extremely unfavourable to consumers. However, it looks like Maxsoft, the distributor of Nintendo in Asia, has heard your grouses, and will be launching the upcoming SNES Classic console for a much lower price, compared to the sky high ones it charged for the Nintendo Switch. Indie retailer Qisahn has a current retail price of S$142, but knowing the retailer, the pre-order price will likely be lower, with competitor ABXY is selling it at a pre-order price of S$145.
If you take into account US taxes, the console will cost US$89. Qisahn's pricing puts it at US$104, while ABXY places it at US$106. The only problem right now is availability, making the US$20 premium a fair price to pay, considering that the NES Classic sold out across most major online retailers during launch, including Amazon US and UK.
Retailers in other parts of the world have since listed (and sold out) their wares for the SNES Classic Edition. Knowing Nintendo's track record with the previous NES Classic Edition, if you're not able to get your hands on the console by December 2017, it's unlikely you'd get a set at all. Not being a wet blanket here but demand is high for nostalgia.
The closest price comparison geographically would be Australia which has theirs for AU$120 –
Judging by the responses found on Amazon's product page, demand for Nintendo's latest novelty console had reached an all time high even at the pre-order stage:
Well, given how much pain folks overseas have getting hold of one, perhaps getting one at a marked up price in Singapore is better than getting none at all. And if you're a Star Fox fan, this would be your only chance (legally) to play the cancelled sequel for the SNES.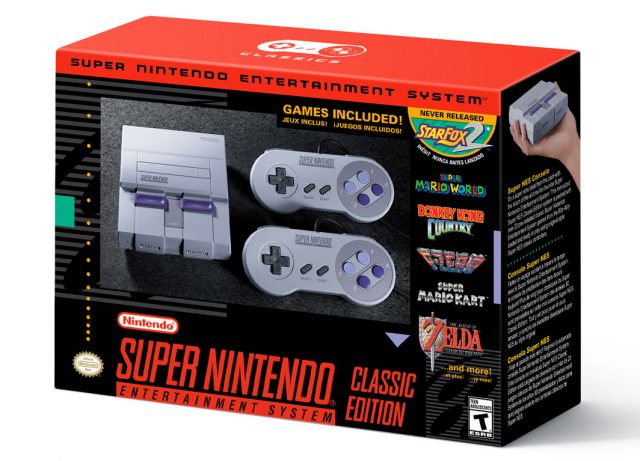 We've confirmed that the version that Singapore will be getting would be the US version – Head over to your closest retailer or my favourite game store in Singapore, Qisahn, to get yourself a set.
PS: Retailers such as Qisahn will probably sell this on Shopee, which would knock down prices even more, though stocks will most certainly be limited.
Gerald currently straddles between his love of video games and board gaming. There's nothing that interests him more than trying out the newest and fanciest gadget in town as well. He dreams of publishing a board game sometime in the future!
---

Drop a Facebook comment below!