So you thought that all major tech companies launch their latest hardware at the annual Consumer Electronics Show (CES) in January in Las Vegas?
Well, Singapore-based AFTERSHOCK PC didn't get that memo, as it has revealed a gaming laptop running a desktop motherboard.
With the latest 8th generation Intel processor.
At under S$2,000. Impossible? Think again!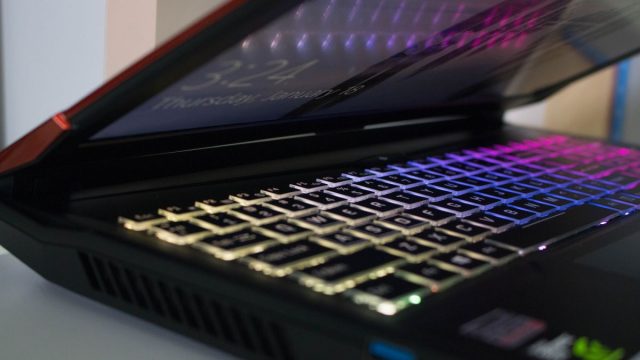 To get or not to get a gaming notebook, that's the question for gaming enthusiasts. And the concern is not unwarranted – as compared to their desktop counterparts, a laptop packs lesser power, and runs on a noticeably shorter lifespan. Throw a high price point into the mix, and it's no wonder why some would very much vouch for their trusty desktop companion instead.
AFTERSHOCK PC's new W-15 Lite Gaming Notebook is setting a new standard for gamers, and aims to prove these individuals wrong.
Retailing at an unbelievably affordable S$1,725 (by gaming laptop standards), the powerhouse operates on a desktop Z370 motherboard, and features support for the 8th Generation Intel Core i3, i5, and i7 processors – making it one of the first few gaming laptops in the world to use an 8th Gen processor.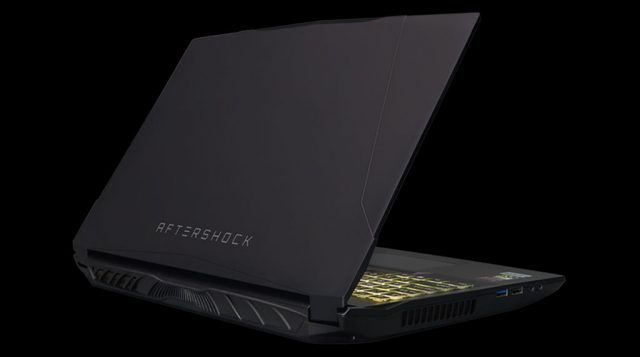 And as if that isn't enough, the W-15 Lite comes armed with five more core processors, bringing the total count to six. To top it off, they are all full 65-watt desktop variants, which means users are guaranteed the best performance for rendering, streaming, and gaming.
The sheer horsepower present is evident: just the i5 8400 is able to deliver 30-45% greater performance than the i7 7700HQ found in most high-performing notebooks, and that's not even with the i7 8700 in the picture.
In light of these impressive specs, AFTERSHOCK's latest addition is definitely a worthy investment, living up to its tagline of "true desktop power".
When compared to its predecessor, the W-15, the greatest catch lies in the price. Previous desktop-based laptops start from above S$3,000, but this magnificent beast is going for almost half the price. Yet, the revamped refreshes offer more than double the improvement, and that's a remarkable trade-off in itself.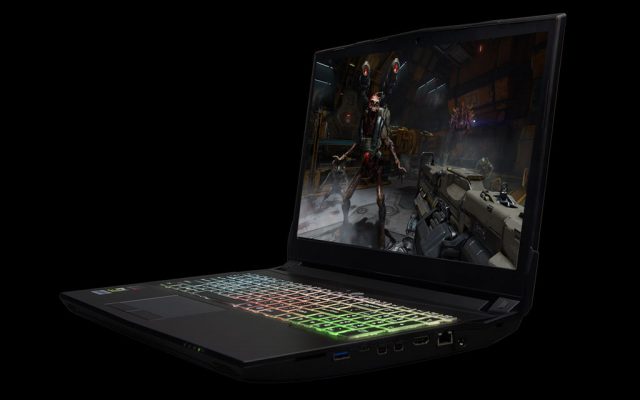 Of course, with great power comes great bulk. Weighing in at 2.7kg, it can be quite a hassle to carry around, as per most gaming laptops, though it sports a considerably lighter body than the W-15 and the Alienware laptop line.
With an optional 120 Hz wide colour gamut display, users can expect a gorgeous visual buffet of silky smooth graphics and vibrant colours at twice the refresh rate of the typical gaming laptop. The experience is made better with a longer-lasting battery life of four to five hours, allowing for an ideal work-play combination.
On the flip side, that means the W-15 Lite is probably quite liable to overheating. Fortunately, its dual fan cooling system and specially-designed copper heat pipes help to provide maximum thermal efficiency, even at under the heaviest of loads.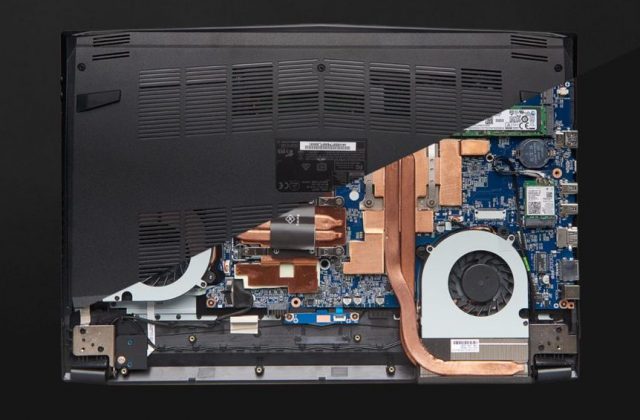 For those who prefer a touch of personal customisation, the exterior of this six-core laptop can be adorned with a selection of automobile paints and vinyl car wraps as well.
The W-15 Lite Gaming Notebook is available from January 18, 2018 onwards.
 AFTERSHOCK PC W-15 Lite Gaming Notebook
Operating System
Windows 10 or Windows 10 Professional
CPU
Intel® Pentium® Processor to Intel® Core™ i7 Processor
Display
15.6″ FHD IPS Display
15.6″ FHD 120Hz Display with 72% NTSC Colour Gamut
Memory
4GB / 8GB DDR3 1600MHz
Graphics
NVIDIA GEFORCE 1060 GTX 6GB GDDR5
Storage
2 x M.2 PCIE SSD Bay
1 x 9MM HDD Bay
Dimensions
378 (W) x 267 (D) x 30 (H)mm
Weight
2.7 kg
Battery Life
4-5 Hours
Retail Price
S$1,725