Just this morning Apple announced the launch of their new on-demand video subscription service Apple TV+ and despite showing off very little of the shows that will be premiering on the service through its short trailer, Apple does have several notable big names to help lift the video subscription service of the ground.

Some of the stars that appeared at the Its Showtime event at the Steve Jobs Theatre in Cupertino, California included Steven Spielberg, Oprah Winfrey, JJ Abrams, Jennifer Aniston, Jason Momoa and Reese Witherspoon. They were all there to support the new ad-free subscription service with their upcoming projects.

The service is set to launch in fall later this year but to tide you over, here are more details on the shows, movies and documentaries that we know will be hitting Apple TV+ so far.

Amazing Stories
Despite his kerfuffle with Netflix, Steven Spielberg has chosen to stand by Apple and its newest video subscription service with a reboot of his Emmy Award-winning '80s anthology series Amazing Stories. This could not have come at a better time, with shows like Black Mirror and Love, Death, and Robots bringing back anthology series into vogue.

At the Apple event, Spielberg shared more about one episode which features a World War Two pilot falling through a time hole. We are excited to see what sci-fi thrills will be brought to the Apple TV+ by the highly revered director.

See
The creator of Peaky Blinders Steven Knight is back with a big-budget post-apocalyptic tv series and will star Aquaman and Game of Thrones star Jason Momoa and Star Trek: First Contact's Alfre Woodard braving a virus-devastated Earth. Thankfully this is not another zombie show and instead, those that survived the virus have all ended up blind.

Fast forward to a century later where we see that the humans have rebuilt society around the inability to see, it is even disputed if sight has ever existed. The actors have said that the show will challenge the viewers to think about how much they have been relying on their senses.

The Morning Show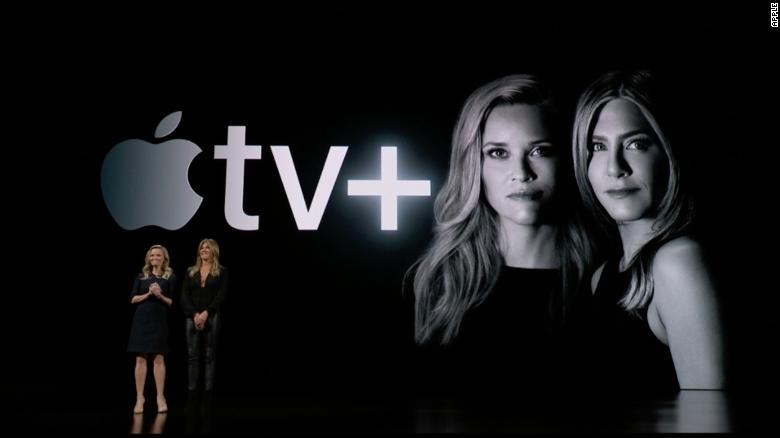 Jennifer Aniston, Reese Witherspoon, and Steve Carell are all teaming up for a television drama that explores what happens behind the scenes of a popular morning show as well as the power dynamics between the men and women involved. Aniston also teased that the show will bring up conversations about gender and the workplace that most people are "too afraid to have."

Toxic Labour
Toxic Labour is just one of the three projects Oprah Winfrey will be working on with Apple and will focus on the damage caused by sexual harassment in the workplace. While on stage to promote her projects, Winfrey says the goal of her shows is to"replace shame and stigma with honesty."

Little America
An anthology series telling a variety of human stories around the US through the lens of immigration, this series is written and produced by Silicon Valley's Kumail Nanjiani. Little America promises to be a closer look at the lives of immigrants in the US and could offer some new perspectives on topics that are often dominating the news.

Little Voice
J.J Abrams, the creator of Lost and some of the more recent Star Wars films, will be collaborating with Sara Barelles on a story based on her own life. The romantic dramedy about a singer finding her own voice in the music business of New York City is also written by Bareilles who will be starring in the show and performed the upcoming show's tune live at the Apple event.

Helpsters
It is certainly amusing to see that, even with all the big names appearing on stage, the one that got the loudest cheers was Big Bird who was there to introduce the Sesame Street spin-off – Helpsters. The show will star a new roster of muppets that team up with children to solve everyday problems such as making a kite to fly using coding.

Truth Be Told
Though Hidden Figures' Octavia Spencer was not present at the Apple Event, we do know that she will be starring in the thriller drama, based on a book by Kathleen Barber titled Are You Sleeping, about a popular podcast that reopens a cold case which ends up unravelling the life of the show's protagonist. Masters of Sex's Lizzy Caplan and Breaking Bad's Aaron Paul will also be starring in the drama.

Servant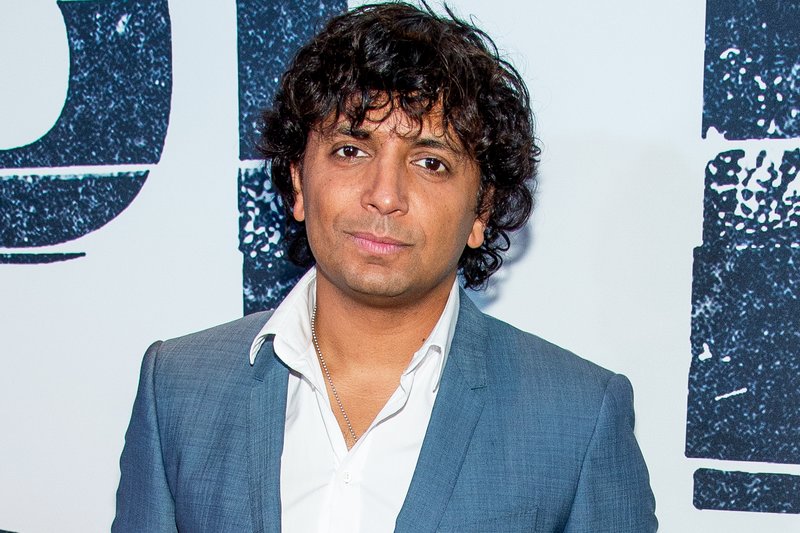 The king of twist endings M. Night Shyamalan will be teaming up with British TV writer Tony Basgallop to produce this psychological thriller. Lauren Ambrose, Nell Tiger and Rupert Grint will be starring in it. Not much else is known about the series but it will follow parents Dorothy (Ambrose) and Sean Turner, who have hired young nanny Leanne to help care for their newborn child.

Home Before Dark
This mystery drama is inspired by the real-life story of 12-year-old Hilde Lysiak, the youngest member of the Society of Professional Journalists. Home Before Dark follows a young girl (Brooklynn Prince) who moves from Brooklyn to the small lakeside town her father (Jim Sturgess) grew up in and moved away from. While there, she inadvertently unearths a cold case that everyone in town, including her own father, tried hard to bury.

Mythic Quest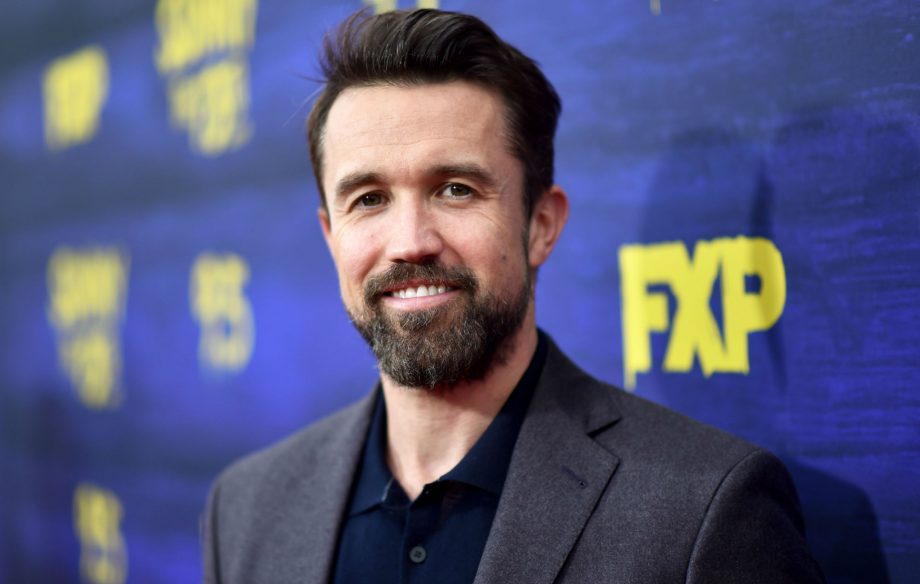 This half-hour scripted comedy series will star Rob McElhenney who plays the creative director at a video game development studio and will 'explore the intricacies of the human condition through hilarious and innovative ways." This venture between Lionsgate, 3 Arts Entertainment, and Ubisoft will also stars F. Murray Abraham, Imani Hakim, David Hornsby, Danny Pudi, Ashly Burch, Charlotte Nicdao and Jessie Ennis.