After Diablo II: Resurrected Technical Alpha left us hungover for more demon blood, Blizzard took heed and pleased us with the Closed Alpha of Diablo Immortal.
Announced at Blizzcon 2018, Diablo Immortal is Blizzard's first entry into mobile games but unlike the core games, the mobile edition was never really well accepted by the fans who only saw Diablo as a premium, PC-only (and maybe console) title. During this time, the developers had much to do in order to prove that a mobile game version is worth the effort, and tried ways of selling the game, including revealing in this year's Blizzcon 2021 in February that Immortal will embark on an unexplored story that seeks to link the missing narrative between the original Diablo II and Diablo III.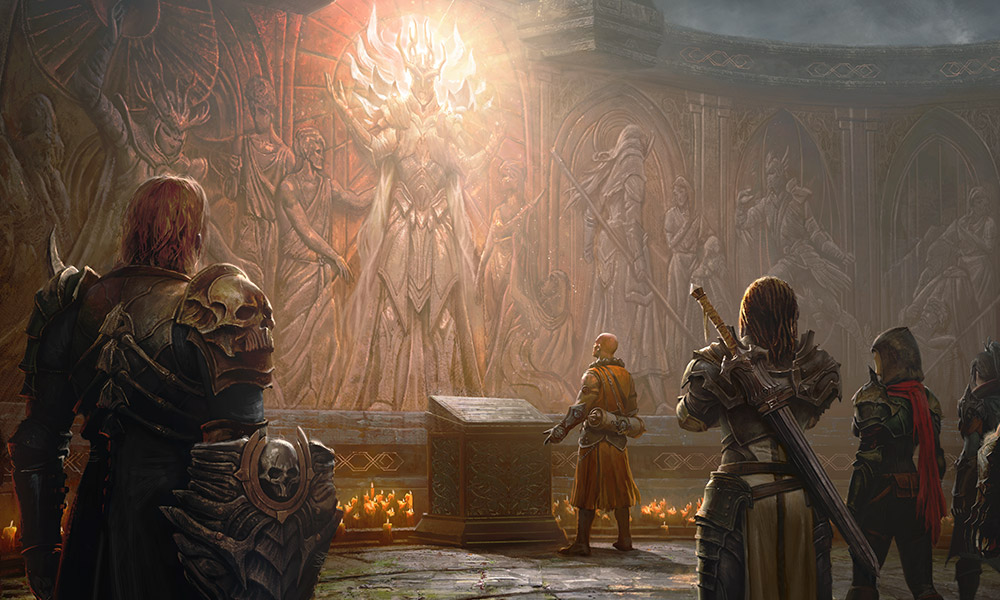 Now that we've managed to spend some time on the Closed Alpha, we have a better idea and clarity of what we can actually expect for the release, and it would be a lie if we said we're not a wee bit thrilled. Our first hands-on with Immortal indicates that it has plenty of potential to expand on the Diablo lore, with several enjoyable elements that might change your mind about the mobile version of the iconic ARPG.
#1. The Gameplay
The gameplay of Diablo Immortal is much like any ARPG you would imagine, with the same left movement controls and right skill buttons. The hack-and-slash with some magic spells gameplay doesn't offer anything innovative but it isn't necessarily bad because it's Blizzard sticking to what works.
Check out 18 minutes of Crusader gameplay on the iPhone 12 Pro:
As well as the first 17 minutes of Demon Hunter gameplay on the iPad Pro:
Even for those who aren't familiar with the franchise, Immortal offers anyone enjoyable gameplay of felling demons and monsters. Other than several UI choices that could see some improvements in its placements or smoothness, seeing monsters splatter into pieces often gives a sense of satisfaction for those who are looking for a break to smash evil baddies in the name of good.
Unlike Diablo II or Diablo III, Immortal doesn't offer character point systems but simplifies its character progression into unlockable skills besides items. Each character has its own specialization and distinctive moves you can equip which uses time cooldowns instead of mana.
With the Demon Hunter, the character has several area-of-effect (AoE) and movement skills you can stagger around to kite the enemies, so they barely have the chance to touch you if they're done right. The Barbarian, on the other hand, can pull enemies towards him and cleave them in several moves to put an end to his threats quickly. Other classes like the Wizard, Monk, and Crusader each have their own unique sets of abilities you can pick for your own preferred combos.
Immortal streamlines its gameplay and retains the combat essence of its original games for the most part. It keeps things extremely enjoyable and friendly for new or old players whether they're here for its narrative or just some smash-em-up fun.
#2. The Unexplored Stories Between Diablo II and Diablo III
Like we mentioned earlier, Immortal is not just a mobile port of the previous titles but a new game in the series that's set to tell tales that were never told before in the core games.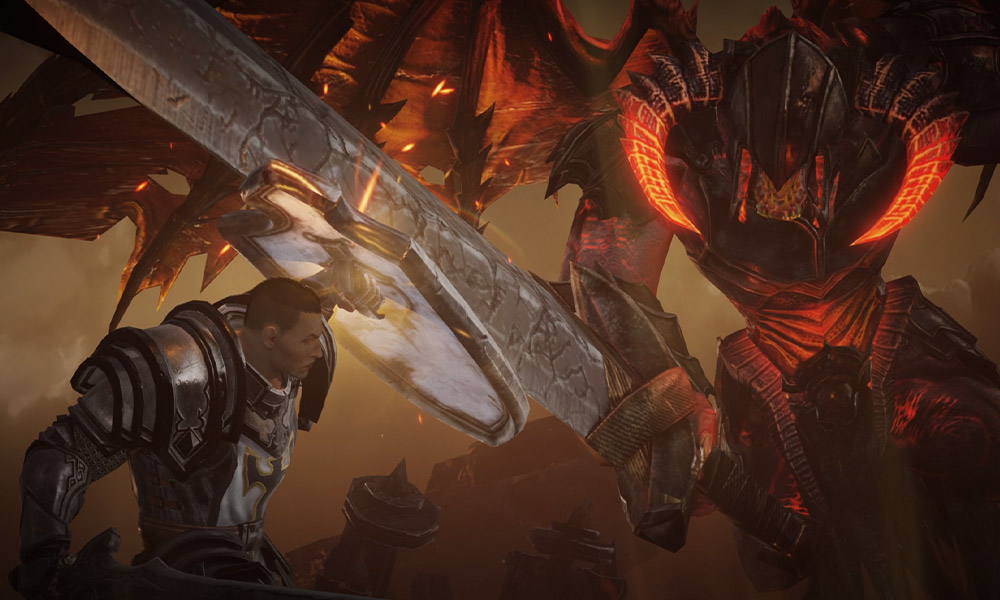 As we progressed through the Closed Alpha, the quests and stories drew us in and connected a lot of the dots between the previous two titles. Whether it's revisiting Deckard Cain and his mojo, to destroy the Soulstones or seeing Xul, the necromancer we played in the original Diablo II, chase down his power-lusting defiant apprentice, these iconic characters and stories continue to build a captivating narrative for players to enjoy as fans of the lore.
With the level cap brought to level 55, we were able to experience a whole lot of new branching storylines that fills up the gap between Diablo II and Diablo III. Despite knowing what kickstarted Diablo III, there were plenty of parables in the Closed Alpha that felt original, and we can't wait to explore beyond that during the full release.
#3. The New Zones & Dungeons
The landscapes of the Diablo universe are so vast that there are plenty of places from the lore that we've never explored in the games. With Diablo Immortal, we get a good opportunity to see some brand new areas, and familiar spots that are often mentioned but never traversed.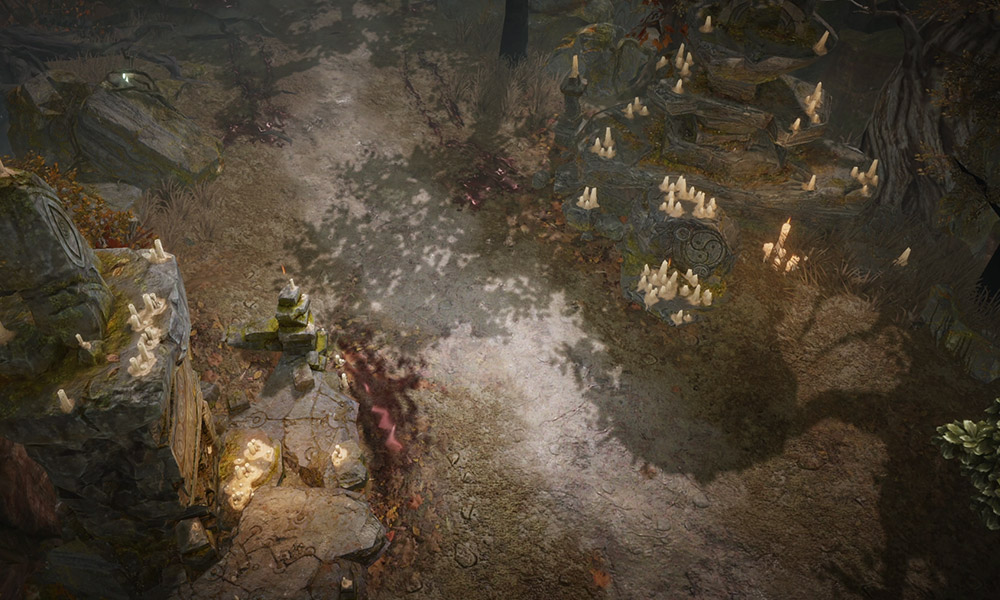 Mount Zavain and Frozen Tundra, while not completely new, were the latest map add-ons for the Closed Alpha. Being able to trudge through the Frozen Tundra's icy wastelands and explore the shrouded mists of Mount Zavain, home to the monks, gives us both a nostalgic and fresh look of what Immortal has to offer in discovering the rest of its wretched world.
The Closed Alpha gives us a good look at many areas, some of which are a revisit of familiar locations, while others are never before seen dungeons and areas, including Bilefen, Shassar Sea and the Library of Zoltun Kulle.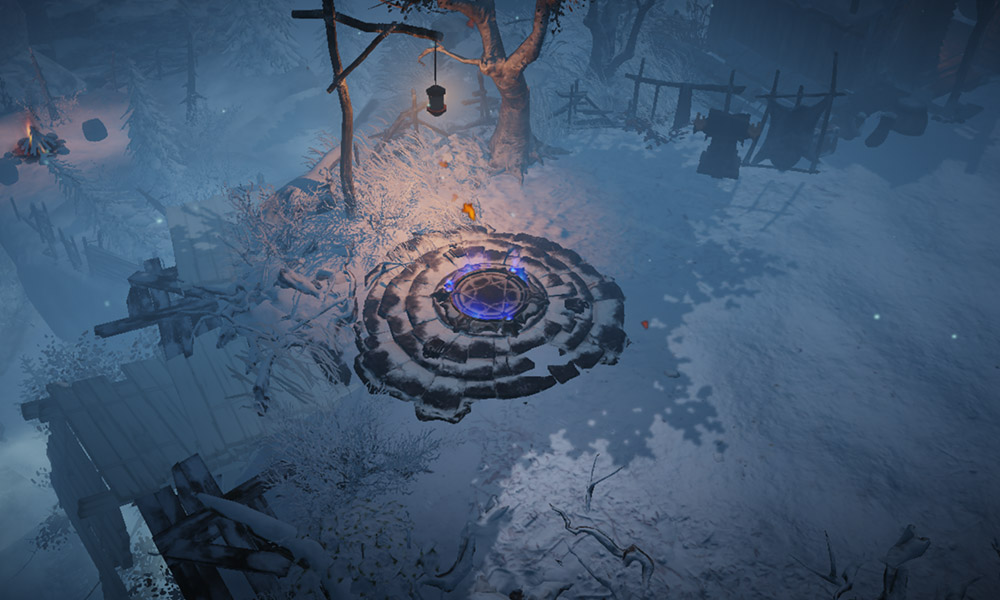 We're pretty sure there's more to come and this is an absolute win for players who want to see and explore more from the world of Diablo.
#4. The Helliquary 
Unlocked around level 41, Helliquary is a whole new endgame battle system that was added in the Closed Alpha to give players a chance to challenge themselves and power up their characters.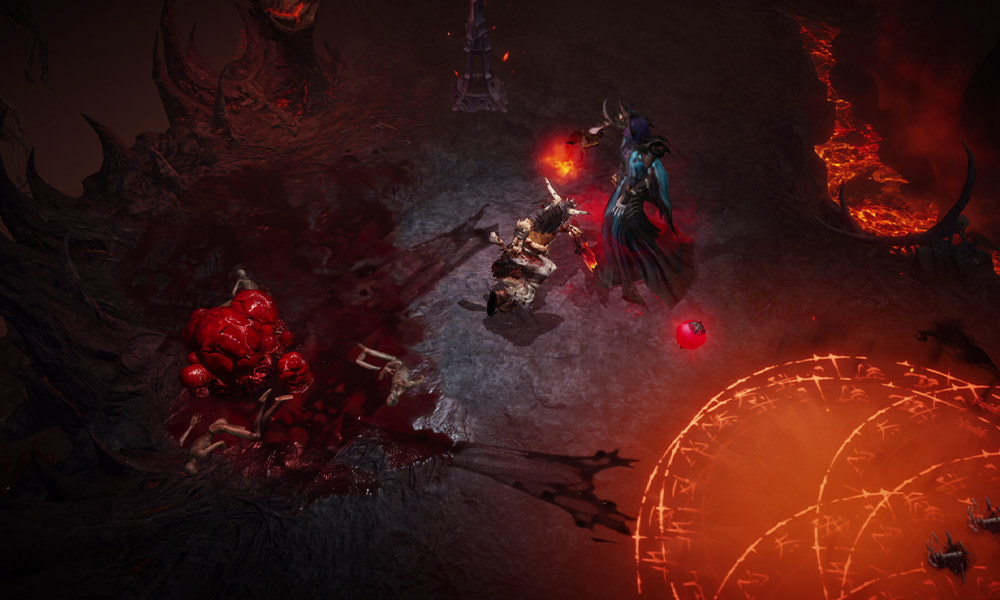 Hellinquary includes unique bosses and battles that are intentionally created as a step-up from the usual adversaries to give players a hard time. Bigger baddies however grants us bigger rewards indefinitely. The new feature basically lets players earn powerful buffs and legendary items through its dungeon based challenges, filled with the toughest monsters which will be unlocked every month.
To progress, players have to level up their Hellinquary which can only be done so by earning Scoria, a unique material only refined by Charsi. As the Helliquary progresses, you will unlock better boosts and confront stronger demons which helps in your quest to become an Immortal.
#5. The Cycle of Strife
If you're worried about the endgame of Immortal, the Cycle of Strife is Blizzard's response to you, and it looks extremely promising.
Essentially a social endgame system, Cycle of Strife is a server-wide team-based PVP system that lets players pick two sides of a coin and battle their way through a seasonal tug of war between two factions, the Immortals and the Shadows.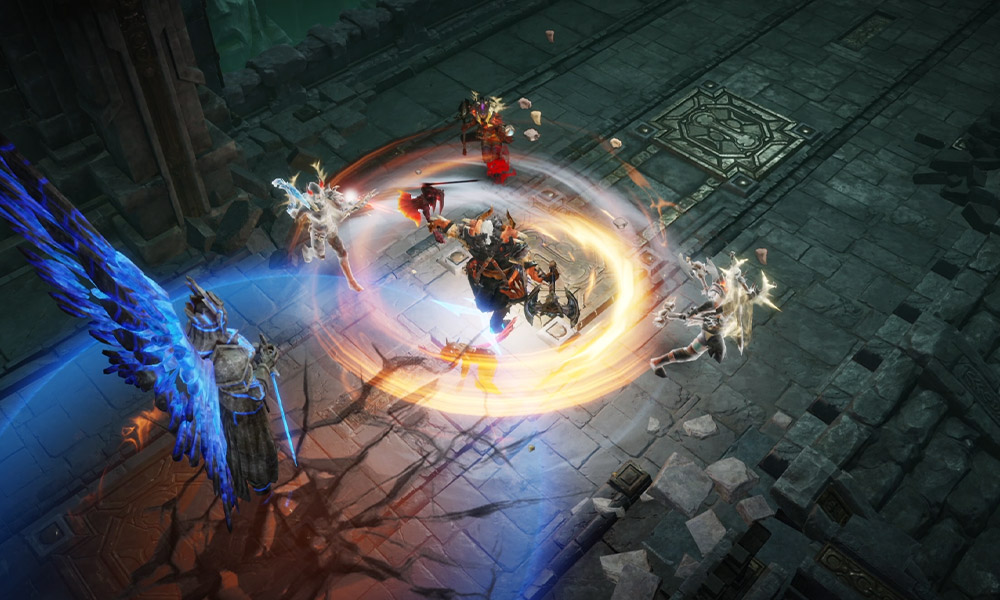 The faction based PVP system is unlocked through a quest you finish when you're around level 40, and offers a lot more depth than any other typical PVP feature. Players who started out as Adventures will have the option to choose between becoming the Immortals or the Shadows.
Immortals are a group of chosen warriors led by Kion, who was charged with a powerful artifact called the Eternal Crown, passed down by his mother, the legendary builder Daedessa. They were tasked and destined to defend the Sanctuary from the Burning Hells, but absolute power corrupts absolutely.
Thus, Daedessa handed down another secret job to her daughter Akeba and formed the Shadows, who are burdened to make sure the Immortals would never give in to the temptations of hell. Their sole purpose is to test and challenge the Immortals to make sure they are always up to the task.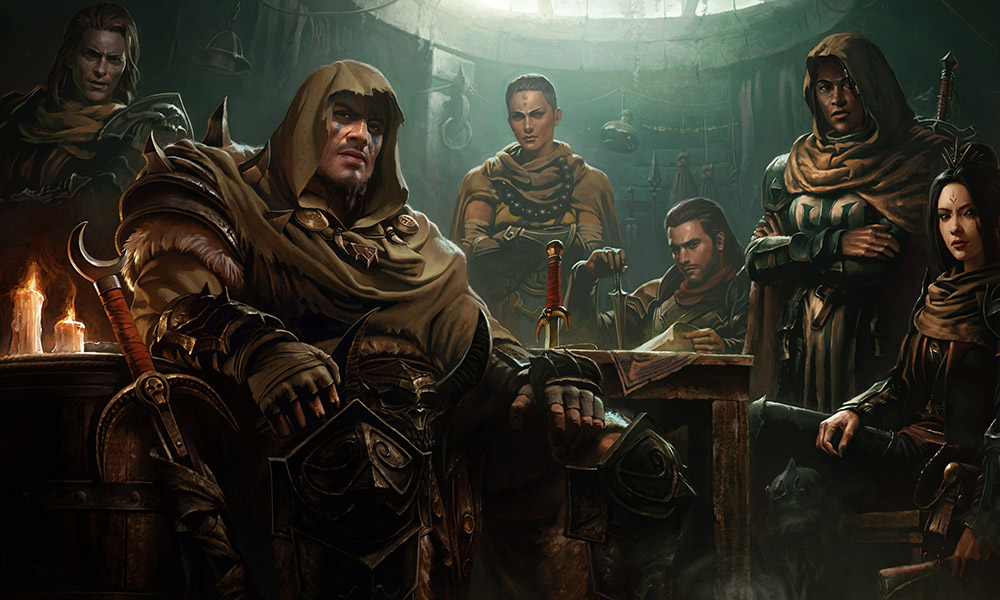 Shadow players can form and join Dark Houses, essentially guilds, which are constantly in competition with each other fighting to be the top. The Shadows will reach a point in their progression where they trigger an event called the Rite of Exile, which are several simultaneous 8v8 PVP battles against the Immortals.
If half the battles are won by the Immortals, then the status quo remains but if the Shadows win, then the top-ranking Dark House will replace the losers, as the new Immortals start another cycle of strife, hence the name.
This is just the tip of the iceberg as there are still several other modes that players can participate in the Cycle of Strife. In "Raid The Vault/Defend The Vault", Shadows can raid Immortals and their vaults, to steal their valuables while Immortals have to defend themselves.
There are also faction exclusive events such as Kion's Ordeal, which is a 48-person raid exclusive to the Immortals, and Path of Blood, a solo challenge encounter to progress the ranks within the Shadows. And that's not forgetting the Assemblies, a time-based event where players can fight powerful Ancient Warriors for lucky drops. Cycle of Strife is a whole lot of endgame content that they've released for the Closed Alpha.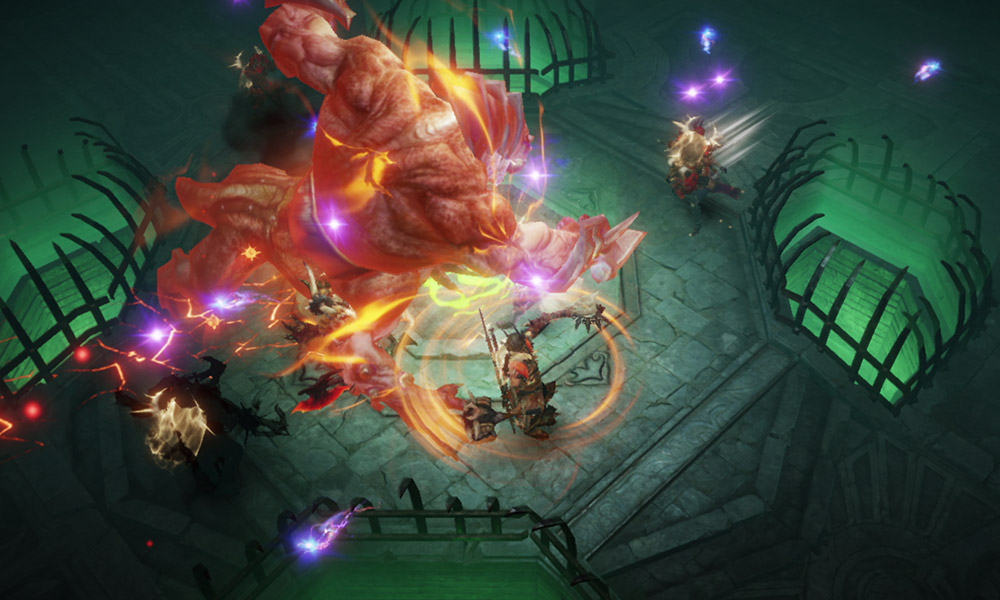 Diablo Immortal has given us a good taste of what's to come despite being only in Closed Alpha. The game is slated to release sometime in 2021 and you can pre-register for it here.