Niche titles may not be everyone's cup of tea, but there's no denying the power of their unique charm that has built up a dedicated fanbase. Enthusiasts of the arcade racing genre relish the thrill of drifting on asphalt, the addictive rush of overtaking opponents, and the excitement of winning a spot on the podium, swapping out weapons, firearms, and magical spells for a steering wheel. Nothing feels more at home than cruising on the tracks, where the roar and hum of racecars is a comforting presence.
Introduce real-life driving mechanics into the mix, and that enjoyment comes with an edge of challenge. Driving simulators go beyond the basics to encourage and initiate players to put thought even in the slightest of turns, making for a steep learning curve and the need to catch up to the rhythm of things quickly. Slightly Mad Studios' Project CARS series has always been notorious for its difficulty and realism, causing many to view it as the Dark Souls of driving sims.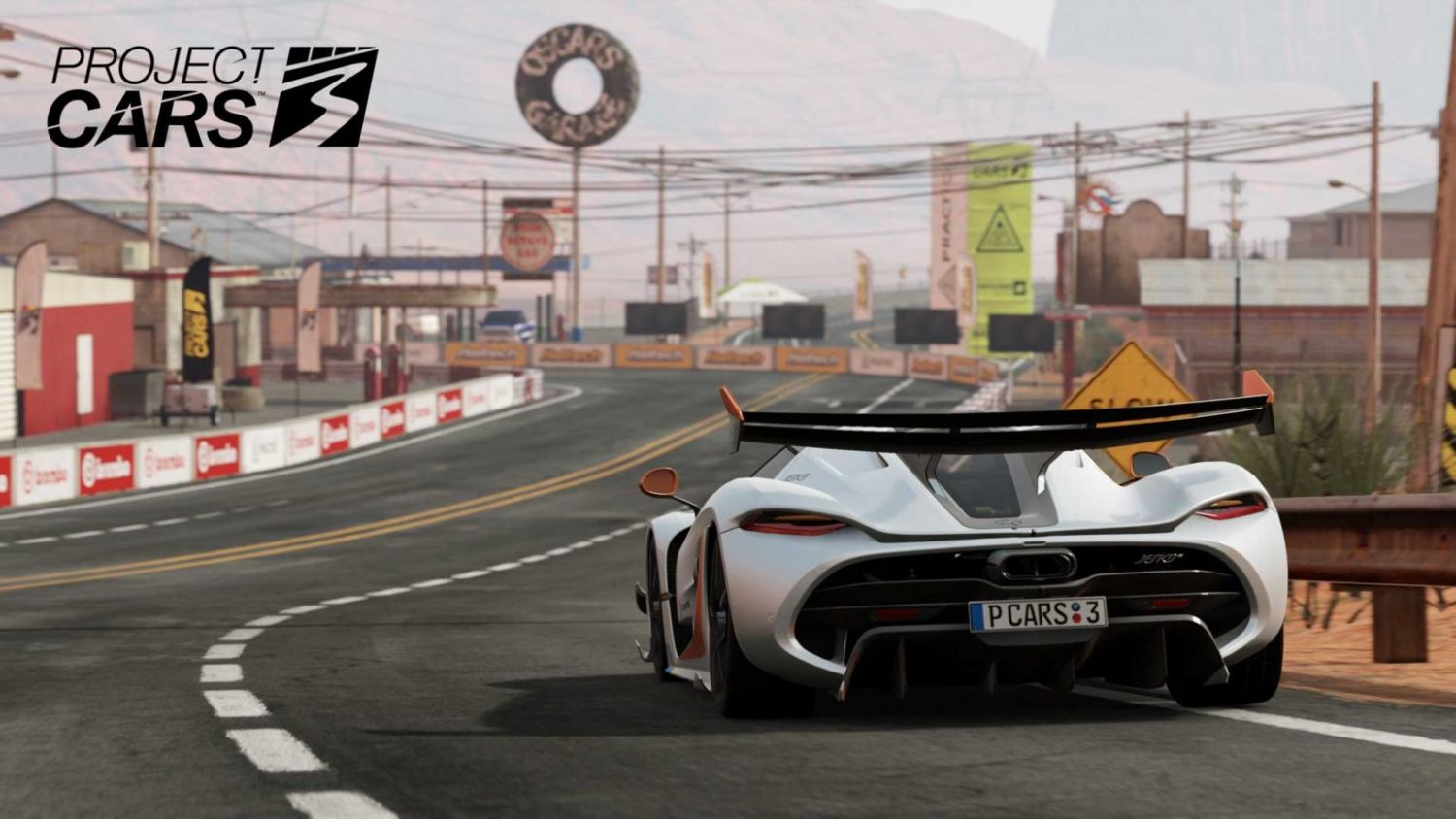 With Project CARS 3, however, the team is steering towards a new direction. Casual gamers and newcomers will experience a warmer welcome to the game, which now sees a handful of beginner-friendly features. It can still be the same unforgiving, punishing, and technically-brilliant driving sim veterans love – but only if you choose to go down that path. Otherwise, the driving experience is marked by guidance and AI assistance, including an all-new gameplay mechanic and a revamped corner marker system.
Here's how Project CARS 3 differs from its two predecessors.
---
#1. Fine-tune your driving journey with the First Time User Experience (FTUE)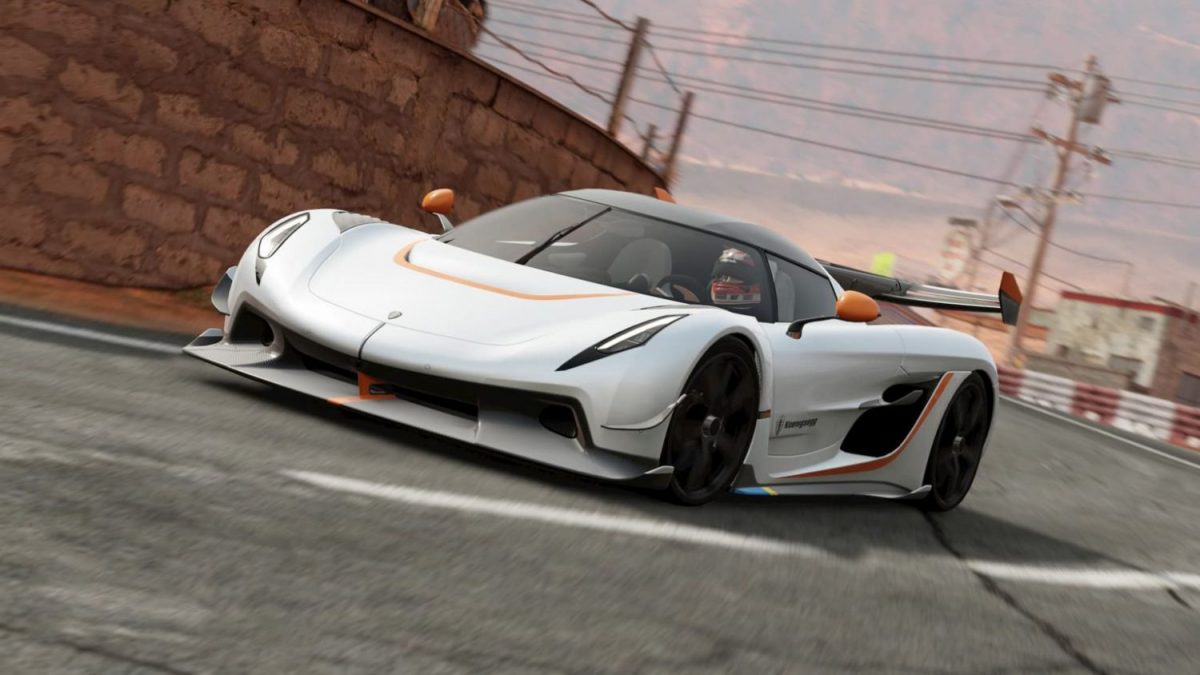 The FTUE, short for First Time User Experience, is a fresh addition to the Project CARS franchise that serves as a great starting point for neophytes. Instead of having to manually adjust various settings, such as driving assists and AI behaviour, you'll be able to tailor the kind of driving experience you want with minimal fuss. It's convenient for the most part, and extremely handy for those who are unfamiliar with racing and driving jargon.
#2. Watch your corners – a new marker system is here to help
Say goodbye to the old racing line feature. The new corner marker system in Project CARS 3 helps ease casual gamers into tight, sharp turns through coloured indicators that highlight when to brake, turn, or accelerate. Apex and exit points have their own labels as well, so you can decide how much to slow down or speed up before and after corners. These markers are, by no means, a hard and fast rule, but it will prove useful in overcoming the sense of intimidation and trepidation brought on by challenging circuits.
#3. Take a break from the grind with other new play modes
When the going gets tough, sometimes it's best to take a break. Striving for better lap timings, getting a full 3-star completion in Career Mode races, or racing your way to a podium finish – all of these can be extremely hard work, and a frustrating affair to boot. Disengage from the grind by participating in two other play modes: the fan-favourite Custom Event, the all-new Rivals asynchronous multiplayer mode.
The first lets players pick any car and track, and race them in whichever way they fancy, from a short race during the day to a long endurance run at night. Weather effects, race settings (training or versus), and the like are all available for customisation, so there's plenty of room and space to relax.
Rivals, meanwhile, ushers in a leaderboard-based contest that also acts as a competition against the self. The Hot Lap is all about the timing, where you'll be placed in a traditional time trial race. Pace Setter clocks your consistency and the average performance over three laps, which must be completely cleanly. Breakout is easily the most fun of the lot, allowing players to smash through a series of polystyrene blocks, each with a point value, to find the best route without fear of crashing or veering off-course.
Of course, these modes offer all players a nice reprieve from the norm, but they can be particularly helpful as stress-relief material for newer and casual gamers, especially when frustration sets in due to a lack of familiarity with driving basics and gameplay mechanics.
#4. Customisation galore!
Project CARS has always offered a rich spread of vehicles spanning across race car brands to everyday vehicle models, and its third installment is no different. In fact, the roster of Project CARS 3 is the biggest by far, boasting a staggering total of 211 licensed cars. While gearheads may show more interest in the technical side of things, casual players can satisfy their aesthetic palette with a full range of customisation options – a first for the series – that includes decals, rims, tyres, and license plates decoration, alongside a vast colour selection for liveries.
#5. Improved controller mapping brings greater joy and accessibility to the driving experience
The most ideal way of tackling driving sims is to have a steering wheel on hand, but that's a play style normally reserved for the veterans and more serious players. For the less enthusiastic, the controller would be the next best bet, and fortunately for them, the folks over at Slightly Mad Studios have truly polished their gamepad handling with this entry. In place of the frustrating controls from the last two titles, players will be able to enjoy a fluid and responsive controller system instead. Increased accessibility and greater gameplay ease, ftw.
---
By veering off the driving sim tradition, Project CARS 3 looks to attract a more accessible community with a new host of beginner-friendly features and guidance. While steady practice is still the key to bettering the asphalt-squealing experience, these changes will be a great help to newcomers and casual gamers as they ease into the racing lifestyle, and learn to appreciate the loud purr of engines, the blood-pumping thrill of winning, and the intricacies of driving.
Project CARS 3 is slated for release on 28 August 2020 for Xbox One, PlayStation 4, and PC via Steam.
---

Drop a Facebook comment below!