Razer has released their new Blade for 2018, upgrading the laptop with Intel's 8th-gen chipset, and a slew of other upgrades to once again prove that they are the best in what they do.
#1: All new design and form factor
It is obvious that the inspiration for the new Blade was drawn from (or even together) with the Razer Phone. The angular and blocky design is very industrial, with the classic Razer black brushed-aluminium chassis.
The new design does not waste any real estate, and has enabled Razer to really pack in as much performance into the smaller laptop they have made so far. The laptop feels unexpectedly hefty, hidden behind its deceptive size.
#2: New 144Hz edge-to-edge display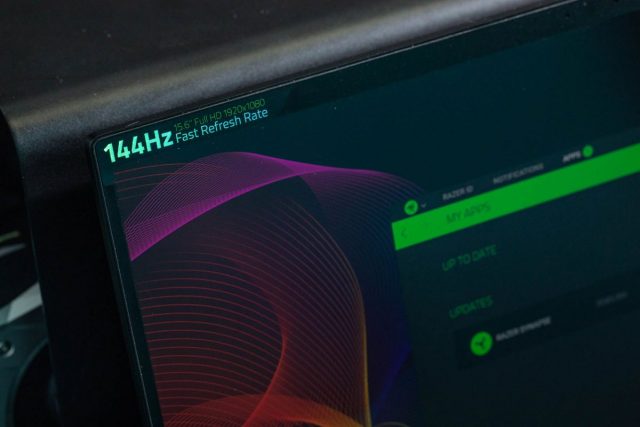 The Blade 2018 sports a 15.6-inch IPS display, which runs at up to 144Hz. The bezel-less design is an essential update for 2018, due to consumers wanting more screen in a smaller form factor. This design is not new, but a welcome one.
The upgrade to a 144Hz panel lets gamers take full advantage of the GTX 1060 (or 1070), instead of maxing out at 60Hz in the previous generations.
Each laptop display is individually custom calibrated in production for color accuracy out-of-the-box. The display is rated for 100% Abobe RGB, which is great news for photographers and video editors.
#3: Portability
The 2018 Blade is the world's smallest 15.6-inch gaming laptop. It weighs in at 2.07 kg and measuring at only 17mm thick. This provides exceptional portability in addition to the performance that it can push out. Razer has also re-designed the power adapter to make it as small and light as possible, while still providing the power that the Blade needs.
Battery life is respectable, with a 80Wh battery packed in. Razer is also using Nvidia's Optimus technology, which aims to maximise battery life by reducing the power drain the GPU has on the battery while not on graphics-intensive tasks.
#4: Vapour Chamber Technology
Heat management has always been a challenge when packing so much performance into a small form factor. Razer has incorporated a vapour chamber architecture instead of conventional heat pipes to dissipate the heat generated more effectively.
This, combined with the dual heat exchanges with newly designed cooling fans, aims to keep the Blade as cool as possible while under heavy load.
#5: Accessibility
The Blade 2018 base model comes configured with 16GB RAM and a 256GB SSD. However, this is expandable of up to 32GB RAM and a 1TB SSD. Both memory and storage upgrades are both user-upgradable by opening up the bottom plate. Razer is definitely listening to its users by avoiding the option of using soldered on components, even though it would enable them to further cut down on size and weight.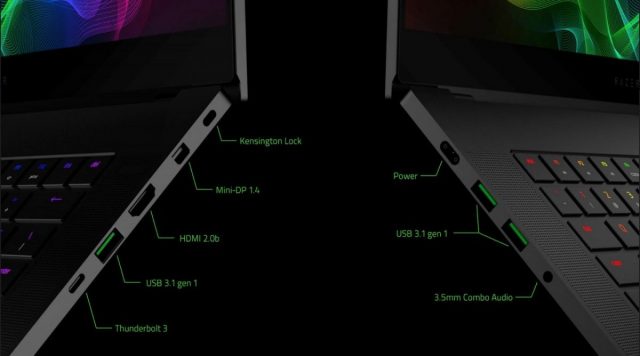 The I/O options are also generous, although we noticed that it is missing an SD card reader. If Razer is trying to market the Blade as a laptop not only for gamers, but for content creation as well, it is an add-on that is sorely missing.
The 2018 Blade looks to be the best one yet, and the new design seeks to move it away from being called a "Gaming MacBook", with a very signature Razere aesthetic.
Most of the features we mentioned were based on a first impression we had of the laptop, so wait out for our in-depth review!
The 2018 Blade is now available on Razer.com with the base model at $2,899.