To anyone who thinks that Brie Larson should smile more as Captain Marvel, guess what? She does. A lot. So maybe it's just you.
Since her arrival, along with cast mates Samuel L. Jackson and Gemma Chan, to the Singapore Red Carpet of the upcoming Marvel Cinematic Universe blockbuster, the Academy Award winning actress has been all smiles, be it fielding questions at the press conference, mingling with fans at the red carpet, or even in her own private time touring the Little Red Dot. And we're not talking about her flashing a Pan Am smile either…. but more of someone who could, oh we don't know? Beat Thanos in a fight?
We find it a little hard to believe that the bubbly actress, who is the first female hero to lead a movie in the Marvel Cinematic Universe, would sign on to play a sad superhero, so in honour of her first visit to Singapore, here are the 10 times we spotted Brie Larson smiling in Singapore.
So this is an easy one. Larson's Instagram has been filled with nothing but fun photos in sunny Singapore, and nothing beats enjoying her time her than with her Captain Marvel co-star Gemma Chan aka Astrid from Crazy Rich Asians.
But how is she really feeling? I mean, isn't Singapore extremely hot and humid? Well, why not let her show you herself, right before the press conference with her fellow cast mates.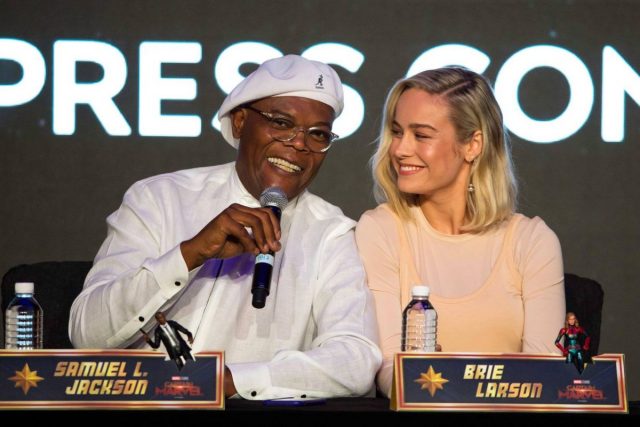 Here's a huge warm smile and lots of love for the man who recruited her into SHIELD. Read more about Carol Danvers vs Nick Fury here, straight from the press conference.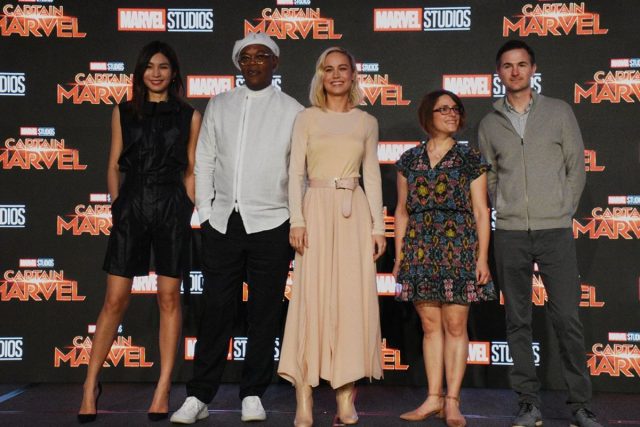 And right before she flies off fro some alone time, and a quick change for the red carpet, here's Carol Danvers leading the group shot, along with co-directors Anna Boden and Ryan Fleck at the end of the press conference. You can check out more photos here.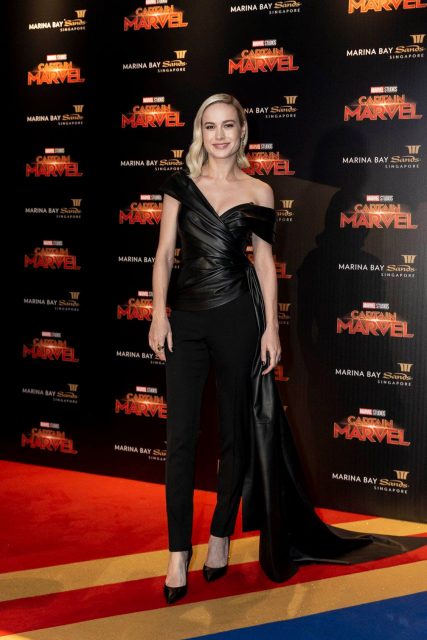 And she's back, this time in a black outfit, for the red carpet.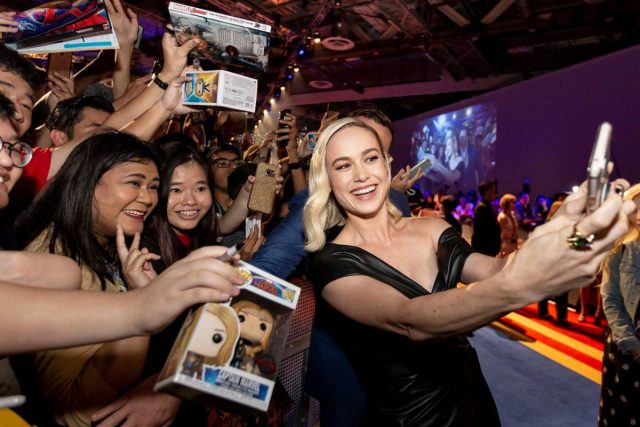 She's not the only one smiling in this photo, and you would too, if you managed to meet Larson at the Red Carpet Fan Event, and got to take a selfie with the rising mega star.
Here's a lot of love from Gemma, Samuel and Brie at the end of the fan event! More photos here. We love you too! Please come back for Avengers: Endgame! (Disney, we're serious. Endgame. Red Carpet. Fan Event. Singapore)
But don't just take our word for it. Check out these excited fans, who got to get up close with Brie.
And do you know who else is a fan? Singapore-based Chinese American celebrity and host of The Amazing Race Asia, Allan Wu.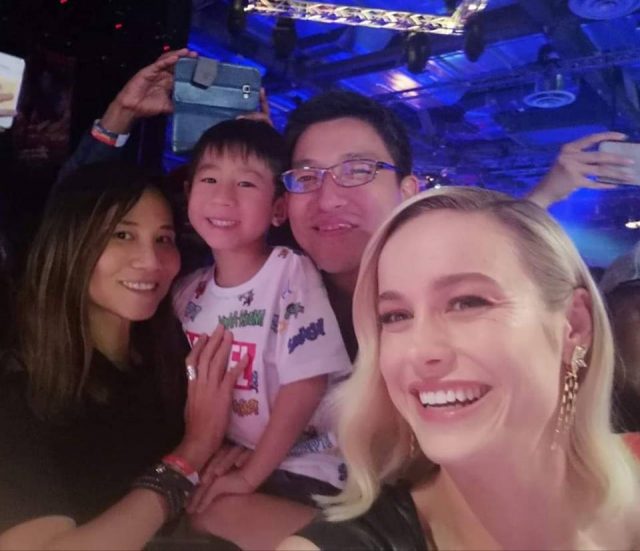 And the last one is a group selfie, taken by Brie, of Geek Culture co-founder Yonk and his family. What's young Logan thinking to himself? It's probably Make Mine Marvel!
---

Drop a Facebook comment below!