December is the season to be jolly – not just for those looking to bask in the holiday spirit, but also for fans of Western and Asian pop culture. After a two-year hiatus, the nation's leading pop culture event – Singapore Comic Con (SGCC) – is gearing up for a much-anticipated return to the event scene, with its biggest iteration to date.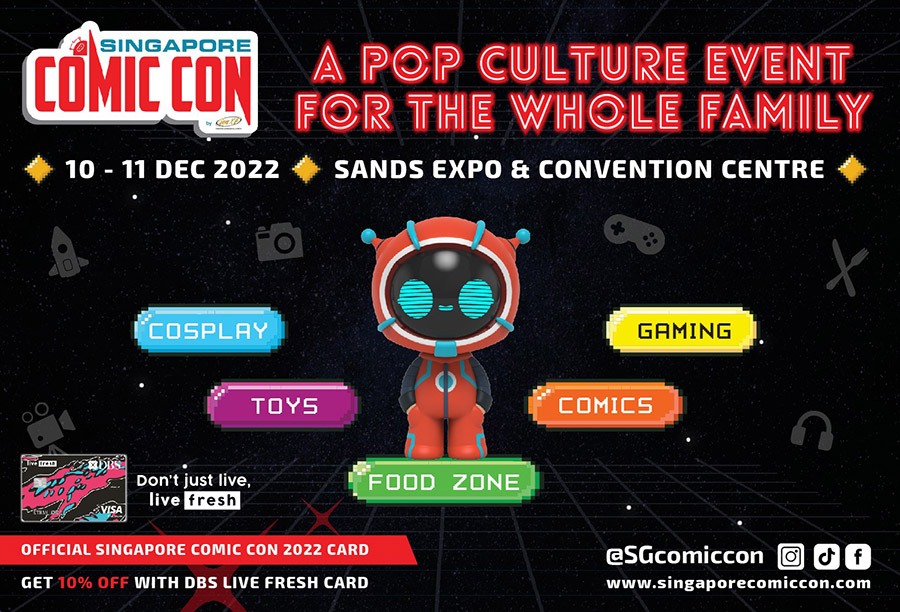 Taking place from 10 to 11 December at Sands Expo & Convention Centre, SGCC 2022 will feature more than 350 exhibitors across four halls on Level 1 and B2, and introduce some new elements into a familiar, tried-and-tested formula and gathering of fans everywhere.
Here's what to check out when the event swings around.
---
#1. Artist Alley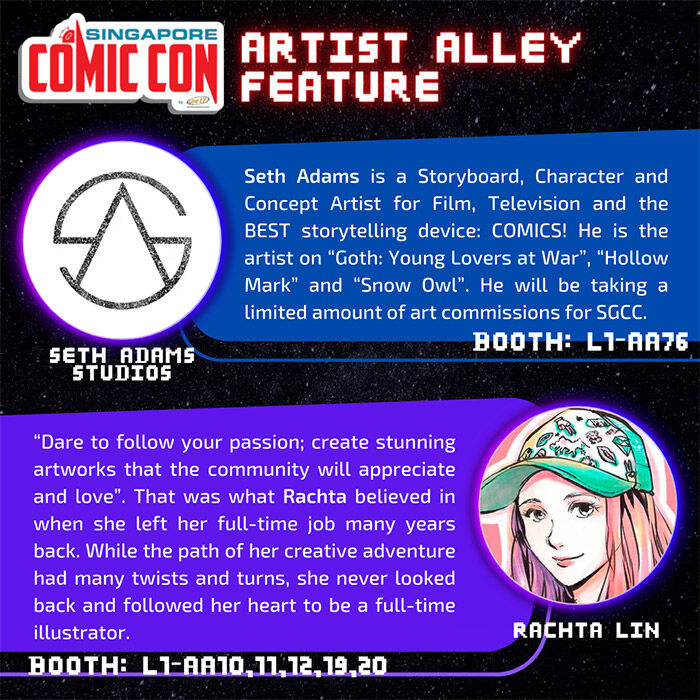 Artist alleys, where creatives from artists and writers hang out and interact with fans, have long been a mainstay at conventions, and this year's iteration will continue to honour that proud tradition. With more than 100 illustrators on-site, visitors can expect plenty of fan interaction, merchandise, prints, commissions, and more from Philippines, Korea, Thailand, Australia, US, Malaysia, and of course local talents, including Rachta Lin (Singapore), Soumeki (Indonesia), and Gearous (US/Korea).
---
#2. Cosplay Competition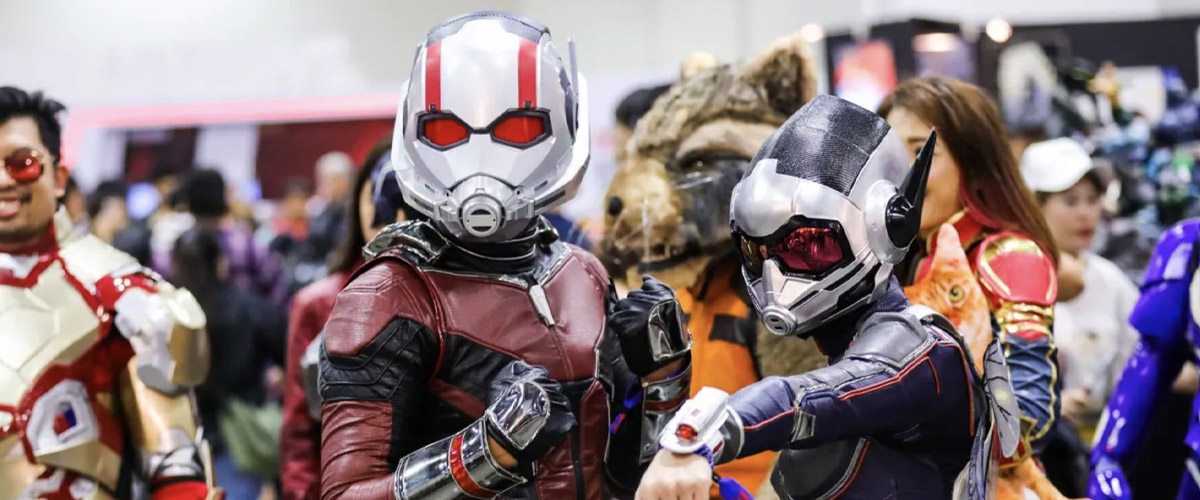 This one's for the cosplayers – SGCC is bringing back their annual cosplay competition that invites individuals of any experience level to breathe new life into their favourite pop culture character. Are you someone who designs, creates, sews and tailors the costumes of your favourite manga or video game character, or do you pick them up from online merchants? Only the best from the lot will be able to walk home with the ultimate prize, which includes:
1 x invite-only private party with cosplay celebrities (worth S$3,888 or its equivalent).
1 x OSIM uThrone V Gaming Massage Chair (worth S$1,599).
2-night stay at Mandarin Oriental (worth S$1,200).
S$500 in cash.
Kids entertainment channel Nickelodeon is also giving away five goodie bags to participants who turn up in a Transformers costume. As for those with no cosplay plans, you can be sure that there will be breathtaking competition entries to feast your eyes on.
---
#3. LEGO by The Brick Shop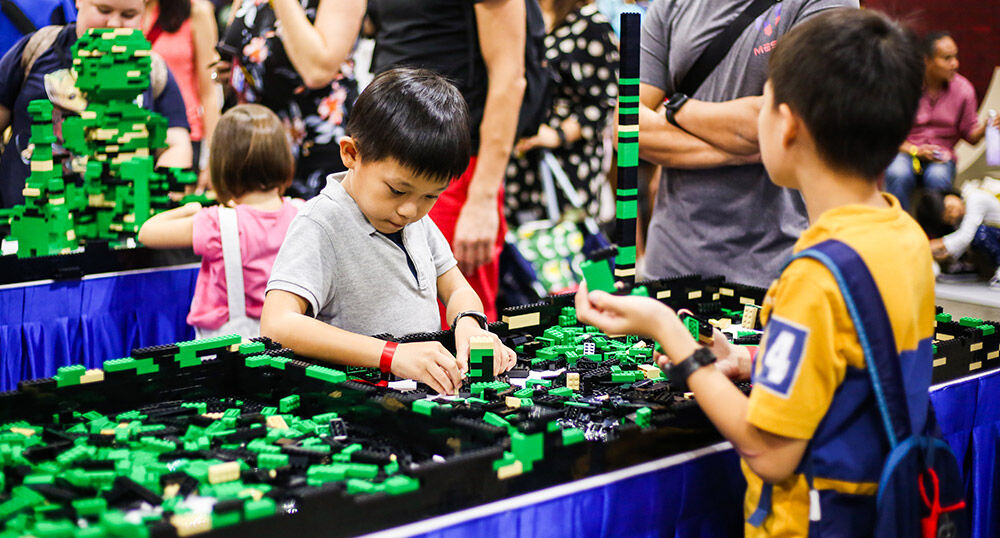 Pop culture enthusiasts come from all walks of life, and LEGO comes with two kid-friendly activities at their booth. The first, LEGO Creativity Wall, encourages the young ones to create their own masterpiece with LEGO DOTS, and finish tasks to earn points for prize redemption.
The Adventure Stunt Race, meanwhile, pits them on a race track that has to be completed in order to rack up points for prize redemption. More prizes make a happy kid, after all.
---
#4. Official Merchandise & Collectibles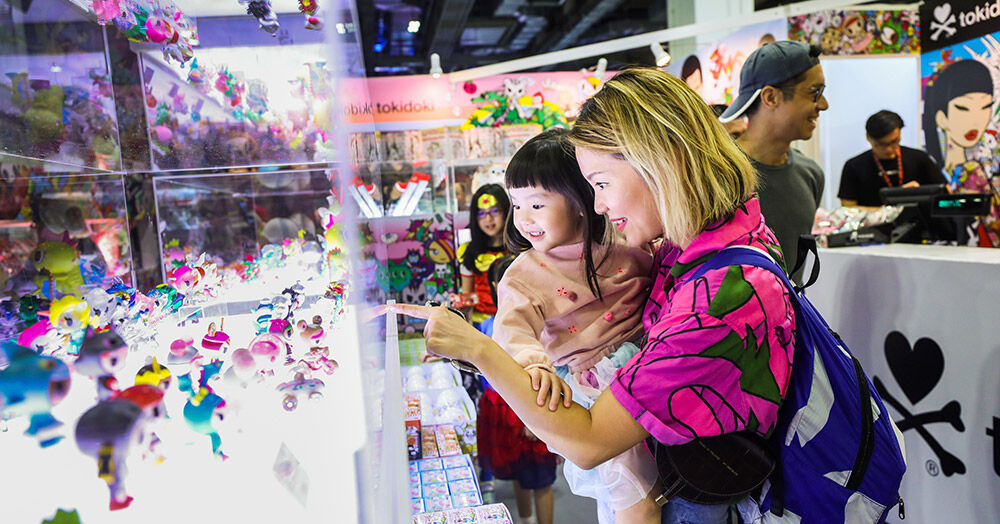 Where conventions go, official merchandise will always follow. With 420 brands in attendance, there's bound to be something for every fan, from toy collectors to casual hobbyists. Mighty Jaxx, for instance, is set to bring event exclusives like the CosmiQ x One Piece: Zoro figure, while Tamashii Nations has a host of Gunpla kits and figurines in tow. Other prominent booth names include Infinity Studio & Queen Studios (via Collectors Ark), 52Toys, and HoYoverse's Genshin Impact.
If you're looking to pick up your own saber, the Force is strong with SaberMach. Considered one of the top-tier commercial manufacturers of high-quality, combat-worthy and illuminated sabers, check out their love for the craft –
Visit them to wield and pose with combat lightsabers, aspiring Padawans can also enjoy lightsaber performances throughout the day at their booth.
---
#5. Transformers Optimus Prime-inspired Truck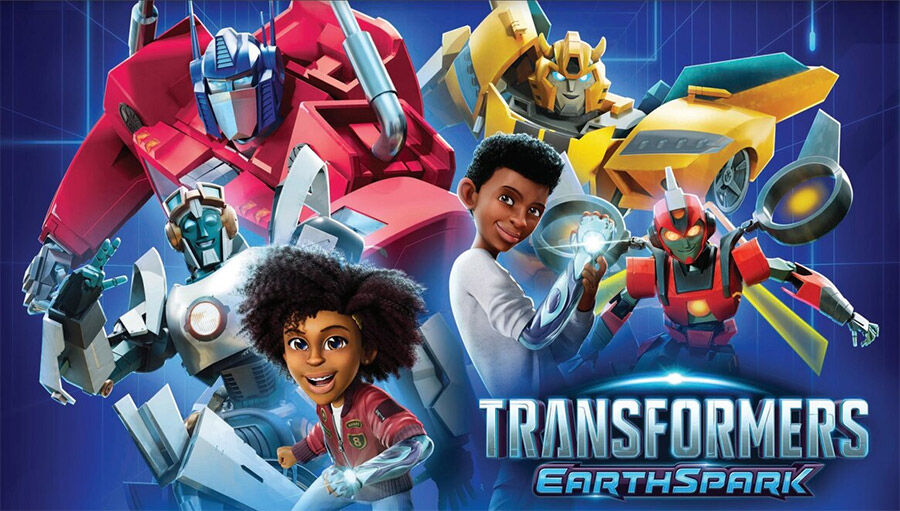 To mark the rollout of the all-new Transformers: EarthSpark show on Nickelodeon, an Optimus Prime-inspired truck will greet visitors on the show floor. The first 100 attendees on each day stand the chance to walk away with Megatron pins – all they have to do is to take a photo with the Truck and post on Instagram with the @Nick_Asia tag and #EarthSpark #SGCC hashtags.
---
#6. Madame Tussauds
Embrace the superhero fever at the Madame Tussauds Singapore booth, where fans can get up close to the wax figures of their favourite Marvel characters and witness the live reveal of the newest addition to the superhero slate. Purchase the SGCC x Madame Tussauds bundle, and a 4D movie experience awaits, as visitors will find themselves battling Loki alongside Captain Marvel, Thor, Black Panther, Rocket and Spider-Man, complete with immersive special effects.
---
#7. Pop Culture Food Zone
For the first time ever, SGCC 2022 will feature a food zone with pop-up stores from nine local brands: LiHo, GoPizza, Blanco Court Beef Noodles, KRATE, Aboocha Kombucha, Sofnade, Cat and the Fiddle, Two Men Bagel House, Cafe Lodge and Calli Ice Cream.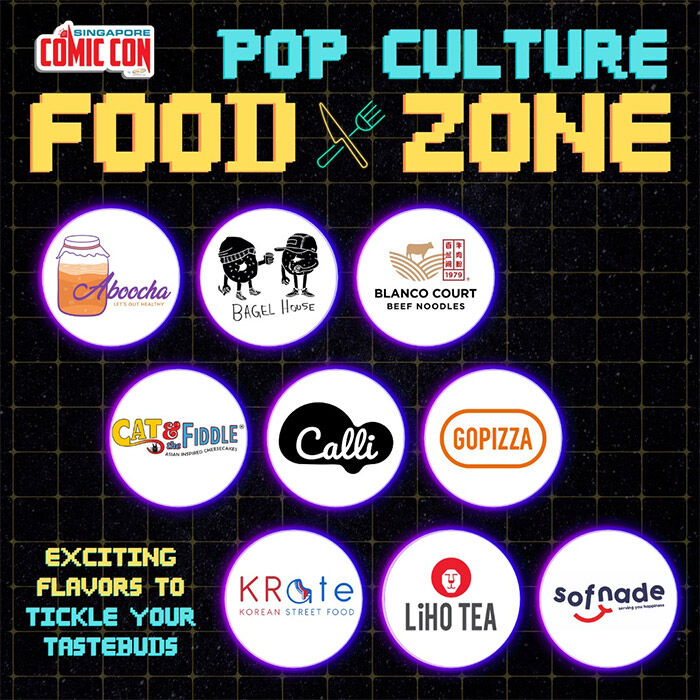 While most of these well-known F&B brands have standard dishes, there are some offering exclusive, SGCC-only themed specials, such as Blanco Court Beef Noodles' Dungeons & Dragons menu, Cat and the Fiddle's Vecna's Chocolate cheesecake (after Stranger Things), and Sofnade's DRAGON MEATBALLZ (after Dragon Ball Z).
In addition, LiHo is crafting three drinks for SGCC in the form of the mango grapefruit slush – Wonder P4L, black sesame milk blend – Pather's Pride, and flora citrus tea – Widow's Charm. No prizes for guessing the references!
---
#8. Special Guests
This year's iteration continues to bring a strong line-up of guests from all around the world. Multiple Eisner Award-winning writer James Tynion IV, best known for his work on the Batman franchise in DC Comics, will take to the stage alongside his collaborators, including Martin Simmonds and Werther Dell'edera.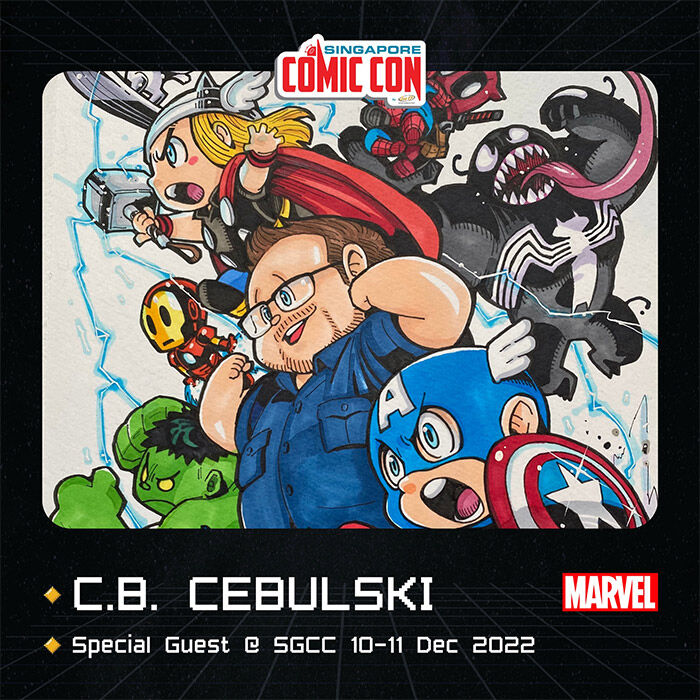 Event-goers can expect industry titan Lee Bermejo and local legend Artgerm as well, with other notable names being Ram V, Álvaro Martínez Bueno, The Woke Salaryman, and Boey. If you hang around long enough, you can even spot Marvel Comics' editor-in-chief, CB Beluski walking the grounds of the event. Singapore's very own Johnny Lau, creator of the Mr Kiasu comics, will be at the show as well.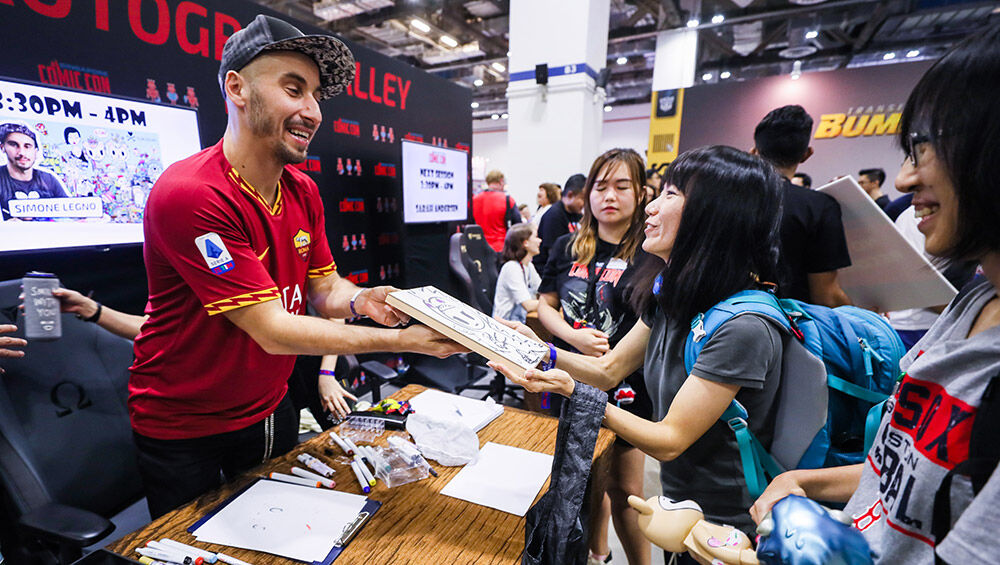 ---
#9. Tabletop Gaming
It's time to answer the call of adventure, whether you're a beginner or a veteran. SGCC 2022 presents multiple tabletop gaming tournaments for Warhammer 40K, Magic: The Gathering, Flesh and Blood, and more, but there are also Learn to Play zones where newcomers get to pick up Dungeons & Dragons, Flesh & Blood, and Magic the Gathering for free, or try their hands at miniature painting. Upon completion, participants will be able to bring their figures home.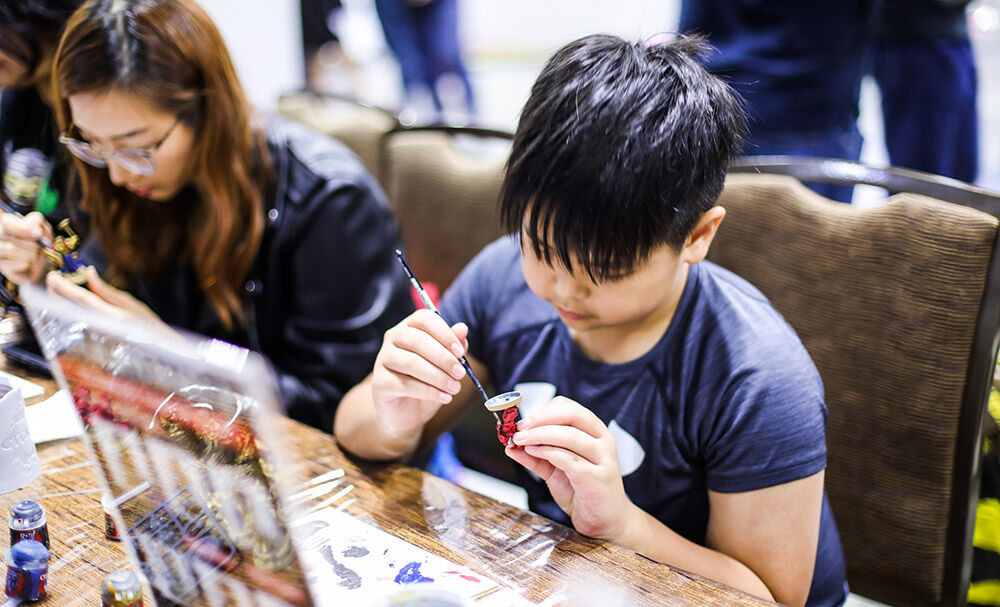 The main stage, meanwhile, is set to play host to a Dungeons & Dragons: The Buried Dynasty campaign spanning two days: part 1 on Saturday, and the second part on Sunday. Joining the adventure are Power 98 DJs Mike Tan and Kimberly Anne Tan, and SGAG's Aaron Khoo and Maddy Bretche, who will delve in the world of old architecture, treasure, tunnels, and forgotten history.
---
#10. The Godfather of Hong Kong Comics Exhibition
Legendary Hong Kong manhua artist, writer and creator Tony Wong, otherwise known as the Godfather of Hong Kong comics, will be holding a very special original art exhibition at SGCC 2022. Not only can fans get up close and personal with him through meet-and-greet sessions, they are even able to bring home selected art pieces from the artist's vault, 30 of which will be displayed at the exhibition.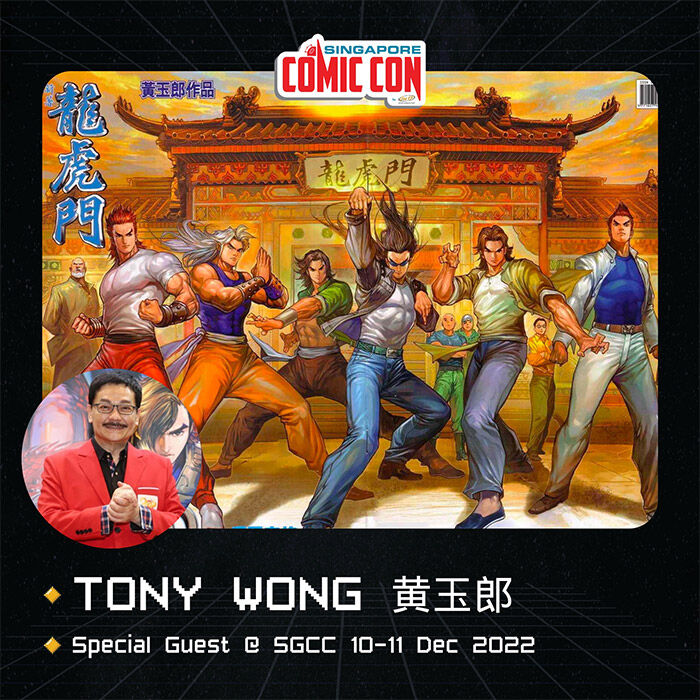 Wait, you don't know Tony? But surely you've come across his works, from Buddha's Palm (如來神掌), based on Gu Long's The Peerless Proud Twins, Demi-Gods and Semi-Devils (天龍八部), based on Louis Cha's novel of the same title, Drunken Master (醉拳), Legendary Couples (神鵰俠侶), based on Louis Cha's novel, The Return of the Condor Heroes, Oriental Heroes (龍虎門) and Weapons of the Gods (神兵玄奇).
---
SGCC 2022 has certainly expanded its offerings from its previous outing in 2019, with a vast coverage of the pop culture scene that spans fan creations, official collectibles, themed food, tabletop gaming, and comic book interests. The above attractions are but a small taste of what the event has to offer, which looks all set for a grand, welcome return.
Ticket prices start from S$28 (excluding S$2 booking fee per ticket) and are available for purchase on Klook. Children under 12 years of age enter for free with a paying adult, while DBS Live Fresh Card owners are privy to 10% off SGCC 2022 tickets with the "DBS10OFF" promo code. DBS/POSB credit and debit card holders, meanwhile, enjoy a 5% discount when they enter the promo code "DBS5OFF".
We'll leave you with the SGCC 2019 event highlight.
---
This article is brought to you together with Singapore Comic Con. SGCC is organised by GenXP, part of the Singapore Media Festival, supported by IMDA and STB with Mediacorp as official media.
---

Drop a Facebook comment below!