The smell of freshly baked bread in the morning is something to die for.
What if it was a scent that could follow you around all day?
Tiong Bahru Bakery probably thought the same and was so caught up whether or not they could and didn't stop to think if they should.
The result? A bread-scented hand soap to make your hands smell like an artisanal baker.
The first bread-scented hand soap in Singapore is called Brioche no.5, mimicking the famous Chanel No. 5 perfume. But instead of smelling like flowers, the Tiong Bahru Bakery and Oo La Lab collaboration will make your hands smell like vanilla, caramel, and pineapples. 
We checked, and it's not April 1st yet.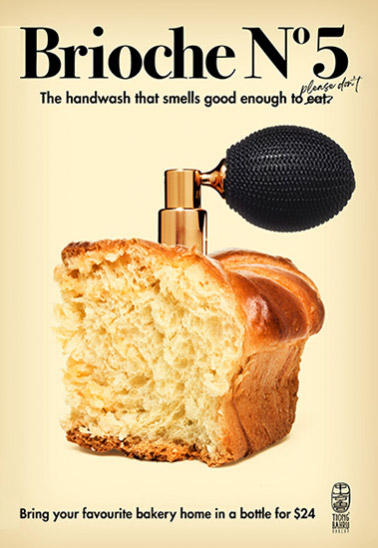 Even though it is the first bread scented soap, it is not the first soap Tiong Bahru Bakery has released. The first-ever soap was the minty-fresh "Chewing Gum" soap, released in 2017. Ever since then, the Bakery has had a large following for its soap. 
Tiong Bahru Bakery prides itself with the soap being bread in Singapore. They collaborated with Oo La Lab, a local craft fragrance house. Additionally, All ingredients are cruelty-free and the wash is made in small batches for guaranteed quality.
You can get the buttery goodness for S$24 at all retail outlets, Tiong Bahru Bakery's online store, and most delivery partners on 29 January. There is a promotion on Deliveroo where you get a free bottle of Brioche No.5 if you spend S$35 from 29 January to 12 February. As nothing good lasts forever, there are only 60 complimentary bottles available, so make sure to get your Tiong Bahru goodies and snacks quick.
---

Drop a Facebook comment below!