Like any other Disney+ Marvel series, Ms Marvel is focused on the key character, but also set to introduce new characters into the massively successful Marvel Cinematic Universe (MCU). We obviously saw Kamala Khan make a big splash in this series – with some changes to her powers and origins, but that's beside the point, as well learn of the Clandestines, a group of djinns from another dimension, who have lived in exile on Earth for decades. 
But Kamala herself isn't the only crimefighter in the Ms Marvel comics, as the pages also featured a young Pakistani boy named Kareem, otherwise known as Red Dagger. An anti-hero and Kamala's love interest in the comics, the streaming series has finally introduced the new hero, especially since Kamala needs some help getting the Djinns and Damage Control off her back. 
So who is Red Dagger? And what is he about?
---
Origins
Red Dagger is a teenage boy named Kareem, who takes on the role of a masked vigilante crimefighter. Originally from Karachi, Pakistan where he spends the night protecting the people of Karachi as Red Dagger, Kareem moved to the US on an exchange student program and ended up bringing the same persona over too. 
---
In The Comics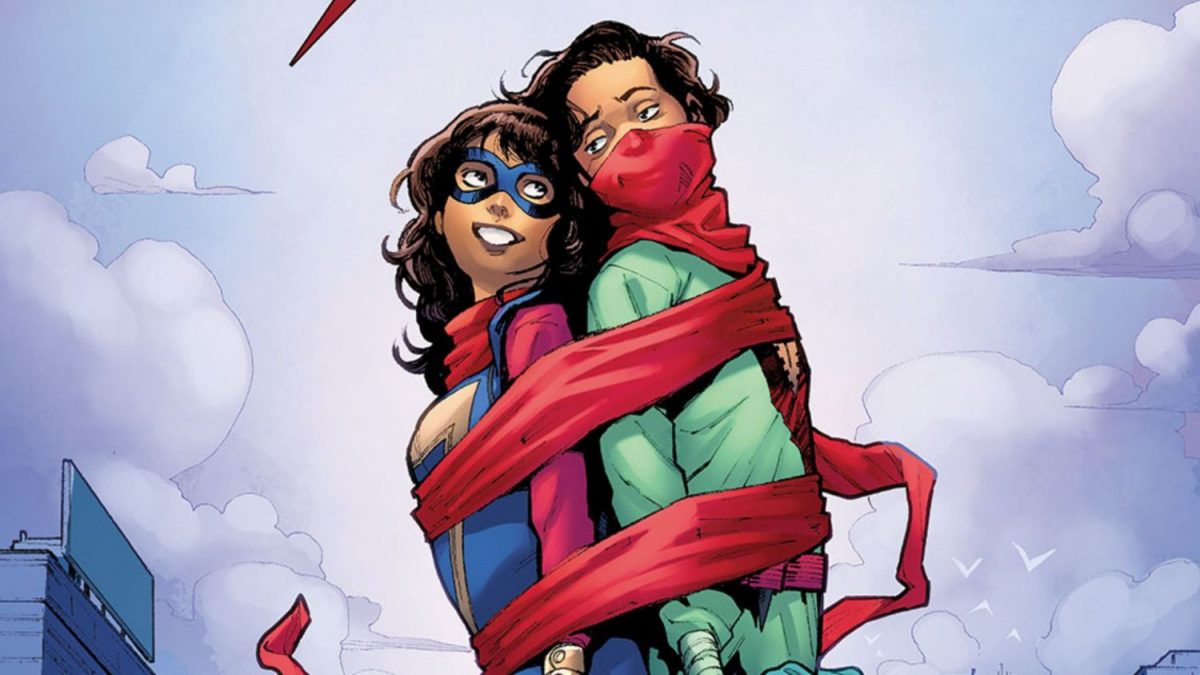 Red Dagger was created by G. Willow Wilson and Mirka Andolfo in Ms Marvel #12 in 2016. In the comics, Kamala takes a trip to Pakistan to visit family and figure out the missing pieces in her life. There she meets Kareem for the first time who is introduced as a "friends-in-law" because her aunt went to school with his mother.
When Kamala discovers the corruption and violence happening in Karachi, she dons an improvised Ms Marvel costume and attempts to do some superhero work and gets interrupted by a red-scarf-wearing hero, who tells her that she's overstepping by trying to solve problems in a country she doesn't understand. The red-scarfed hero in question? That's Red Dagger. 
Fast forward to Ms Marvel #23 (2017), and Kareem participates in an exchange program and ends up attending the same school as Kamala. That's not all, as he temporarily moves in with her family in New Jersey too. He and Kamala slowly learn of each other's superhero identities and began working together. Schoolmates by day, crimefighting duo by night!
The two develop a flirtatious relationship that nearly becomes something more, but Kareem had to leave New Jersey. His last appearance was in Ms Marvel #30 (2018).
---
Powers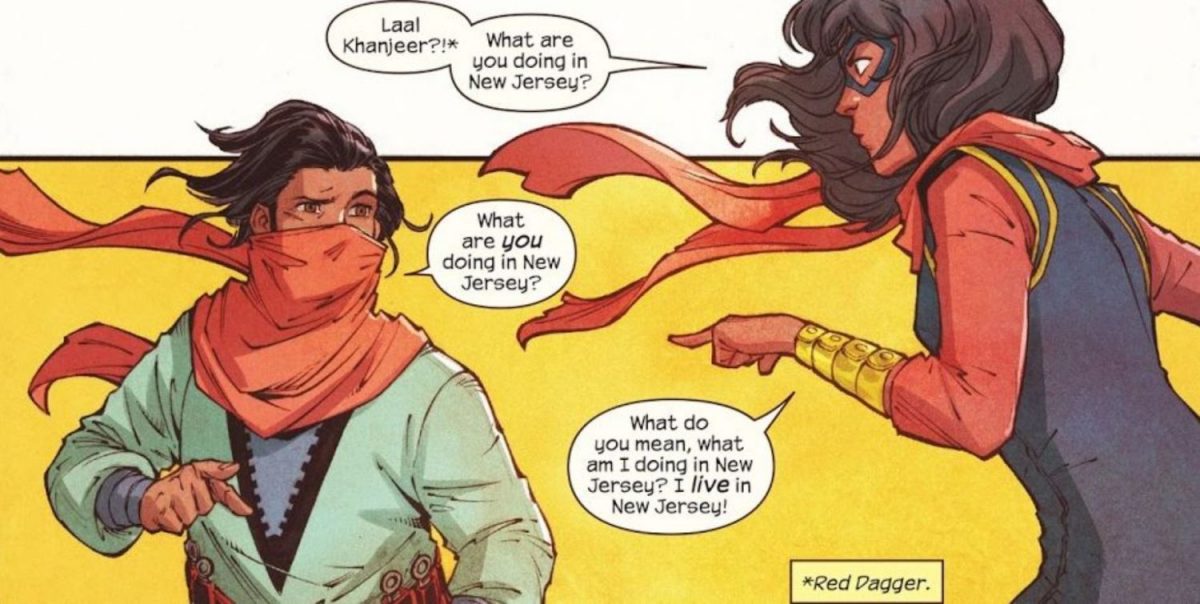 Unlike Kamala who receives her superpowers through exposure to Terrigen Mist – at least, in the comics – Kareem does not have superpowers at all. The young teenager learns his knife-throwing and physical combat skills from YouTube tutorials.
In the comics, Red Dagger uses his daggers as projectile weapons that he can use with the proficiency of an expert marksman. He also excels at using his daggers in close-combat situations because he is a trained and experienced fighter, having fought in Pakistan for a while already.
After tons of practice and experience, Red Dagger has become a confident and great fighter. His overall heroic abilities perhaps trump Kamala who is still learning the ropes as a superhero.
---
The Actor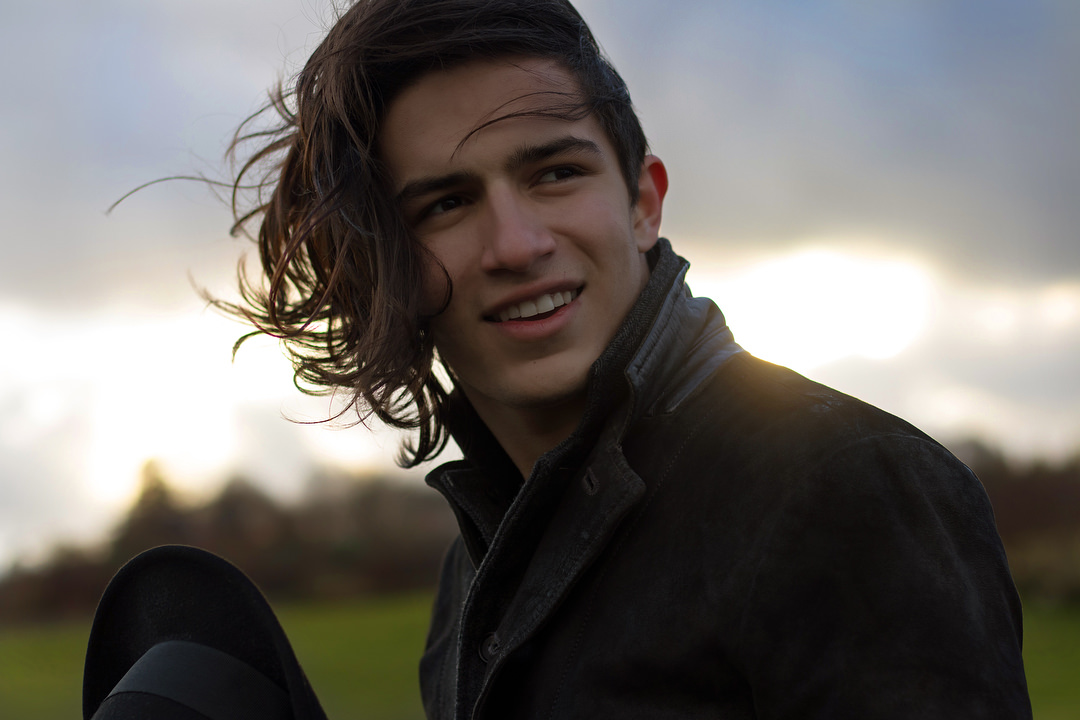 Aramis Knight plays Red Dagger / Kareem in Ms Marvel. Knight has appeared in movies such as The Dark Knight Rises, Ender's Game and Runt, as well as in other Disney projects including Hannah Montana, Santa Buddies, Hatching Pete and Girl Meets World. 
---
The Series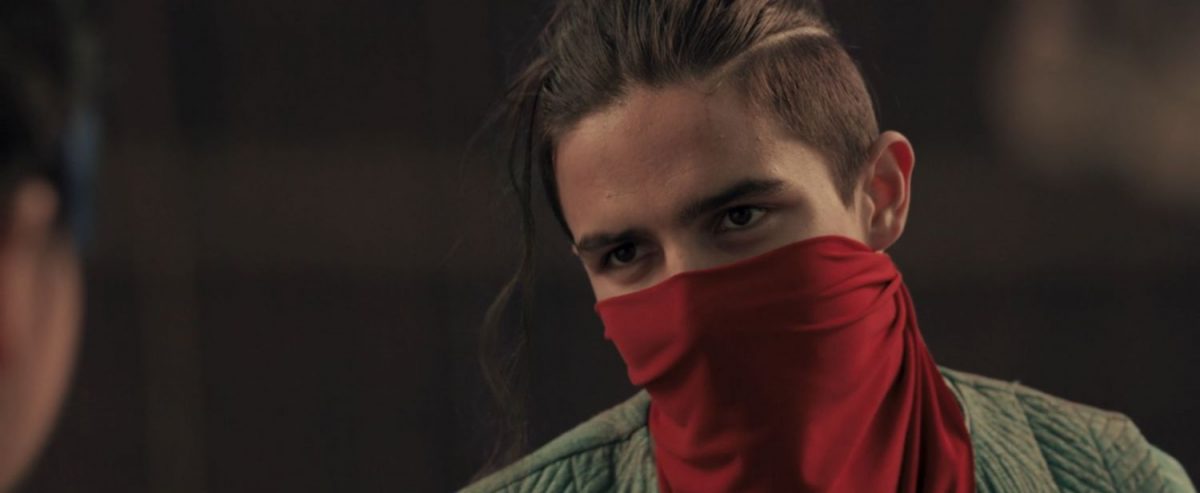 Episode three ended with Kamala's nani asking her to come home to Pakistan. And sure enough, episode four starts with Kamala and her mother Muneeba taking a flight and arriving in Karachi.
Whilst exploring the historic Karachi station, she gets into a little bit of a tussle with Red Dagger who thought she was a Clandestine. After they've cleared the air, he takes her to his lair in a Chinese restaurant and explains that the Red Dagger is not just one person, but a few individuals brave enough to take on the mantle, including a man named Waleed (Farhan Akhtar) who helps save Kamala when the Clandestine shows up in a surprise attack.
Thus far, it seems like Kareem plays an important role in Kamala's understanding her powers, her bracelet as well as her great-grandmother Aisha. The episode ends with Kareem and Kamala being separated from each other with no knowledge of whether the two will meet again.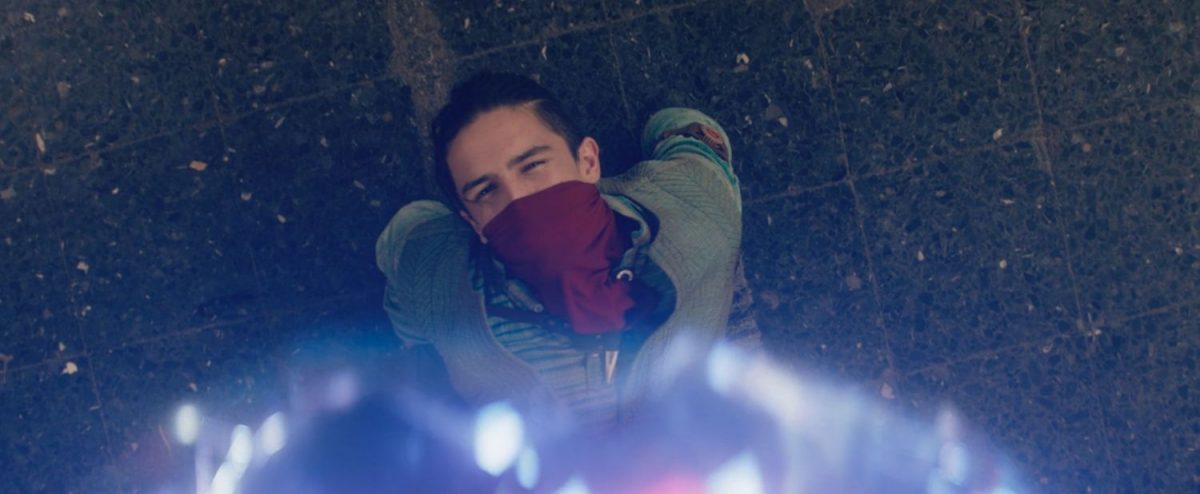 Ms Marvel is clearly set to be a coming-of-age story and a deep dive into the roots of the hero that is Ms Marvel. Characters thus far have been introduced only to help Kamala further understand herself, and Aisha so it is unlikely that fans will see a romance subplot between the two young heroes.
That said, we've still got two more episodes left, and we're keeping our fingers crossed that we'll see more of Red Dagger as Kamala continues her battle against the Clandestines.
Ms Marvel is now streaming on Disney+. Read our review here.