After a fantastic first outing last year, West End Gamers (WEG) 2019, organised by Singapore Open Gaming, is back this Sunday, 2nd June 2019, 11.00am to 7.30pm at Bukit Batok CC. This free event will feature some of the latest in tabletop gaming so you'd want to come on down!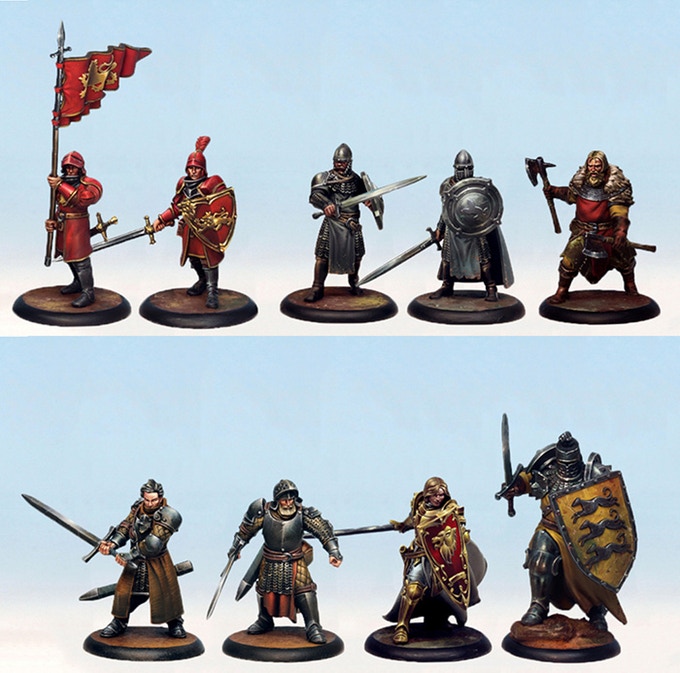 The last season of a Game of Thrones may be over, but you don't have to leave Westeros any time soon. A Song of Ice and Fire tabletop miniatures game by CMON will be making an appearance with up to 4 tables of wargaming goodness. With beautiful miniatures and an innovative tactical gaming system, choose your House, raise your bannermen, and take to the battlefield for the Iron Throne!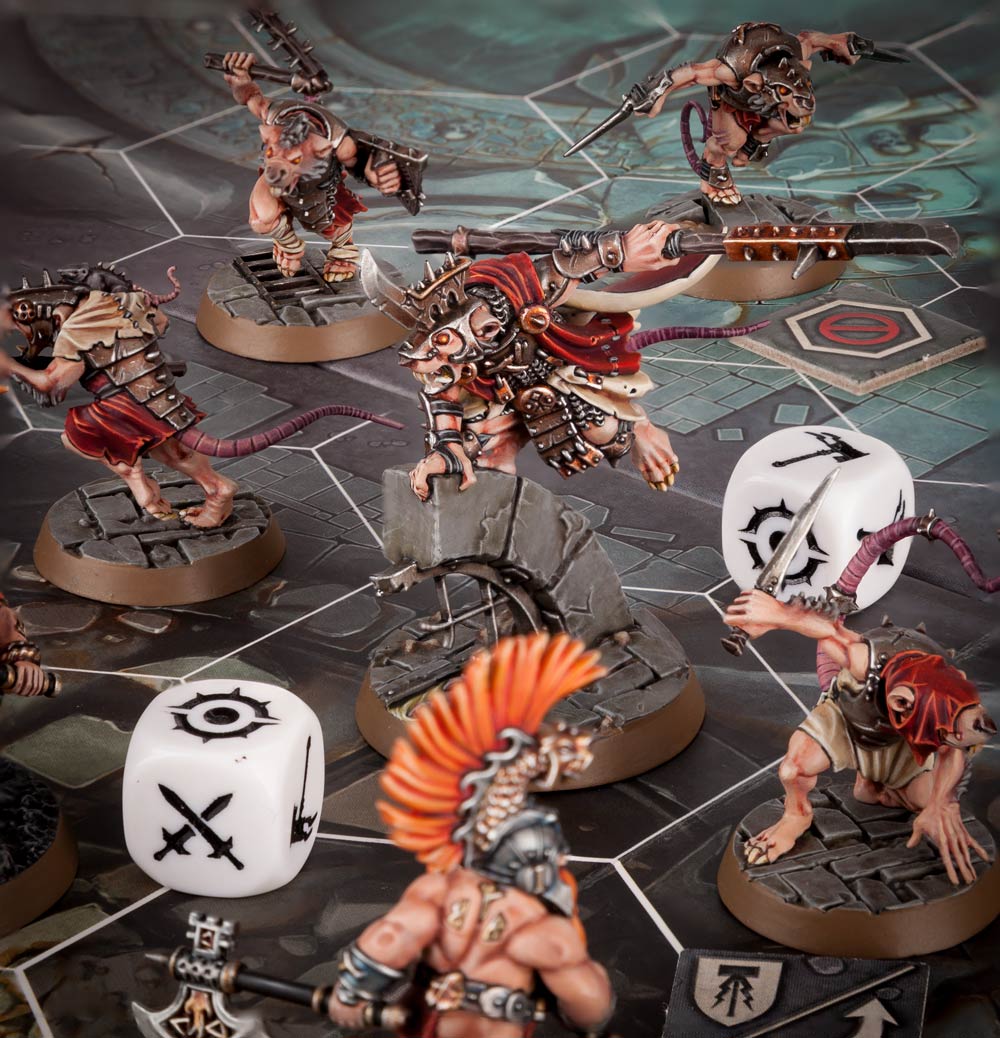 If high fantasy and a more skirmish scale game are more to your taste, there will be a Games Workshop's Warhammer Underworlds (WHU) tournament for up to 10 players! WHU is easy to learn skirmish game played on a hex-grid board with card driven mechanics, that doesn't take hours to play. Official trophy and swag are just among the prizes the players can expect to win!
The good couple from Starting Player will be demonstrating and tabling their new game, Race for the Chinese Zodiac, their second design after their first award-winning Three Kingdoms Redux, They had a successful Kickstarter this year with fulfilment around August, so this is your chance to try this game before most folks!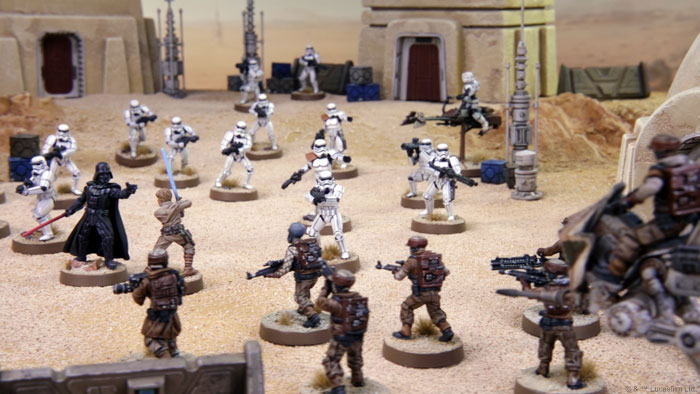 Star Wars Legion made its debut at WEG 2018 and we are glad to welcome the game back with a superb demonstration put up by dedicated players! Come down and see the unveiling of the Battle of Hoth table, a classic battle from The Empire Strikes Back film!
Role-playing games have gone from strength to strength and WEG is no stranger to RPGs. Counting at least 5 different tables of RPGs this year, there a module for anyone! From the evergreen Dungeons & Dragons, Dungeon Masters will be running Defiance in Phlan, an Adventurers League module great for beginners new to DnD.

Sunny Pair of Dice will also be running End of the World RPG, where you play a fictionalised version of yourself and play in as little time as 10mins! The setting was a hit at SOGCon 2018 and Sunny will be looking to draw more new players to the wonderful hobby of role-playing games.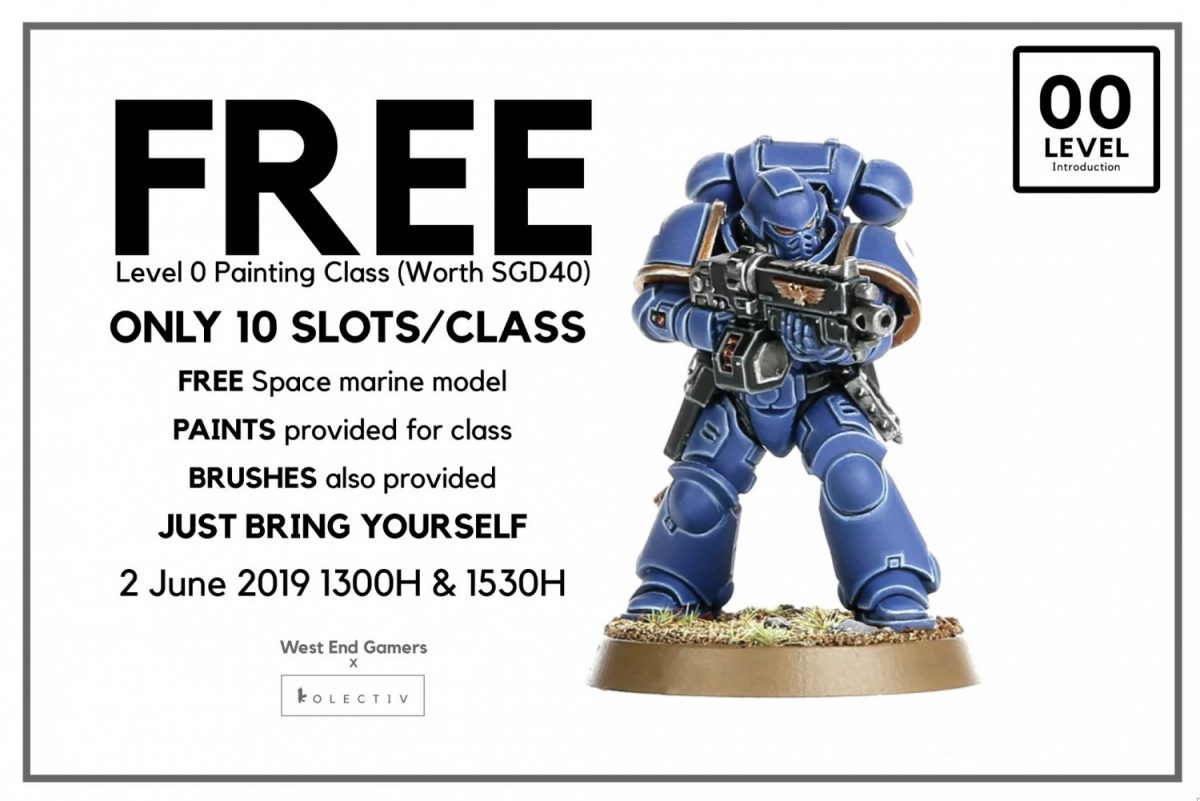 Kolectiv is back with their popular painting workshops for beginners, they will provide everything model (which you get to keep), paints and brushes. RSVP as soon possible, slots are limited!
As always there will be a free play area for gamers who want to table their own game and hang out with fellow gamers for a day of tabletop fun.
Do stay for the lucky draw for attendees totalling more than $1000 in various board games, miniatures, gaming books and accessories. RSVP to take part in the draw!

---
West End Gamers 2019
2nd June 2019
11.00-7.30pm
Bukit Batok Community Club

Koi Hin runs Singapore Open Gaming and has been an avid gamer since
the first Atari 2600. He spent his formative years playing RPGs and
wargaming, and reading a lot of science fiction and fantasy.