The spirit to be the very best Pokémon trainer that no one ever was never ends. Over the years, the popularity and mass appeal for the franchise has been immortalised through various merchandise, wearables, and the like. Converse, having released a Pokémon-themed footwear and apparel collection last year, is certainly no stranger to these critters, as it continues to celebrate their legacy with a new sneaker line-up.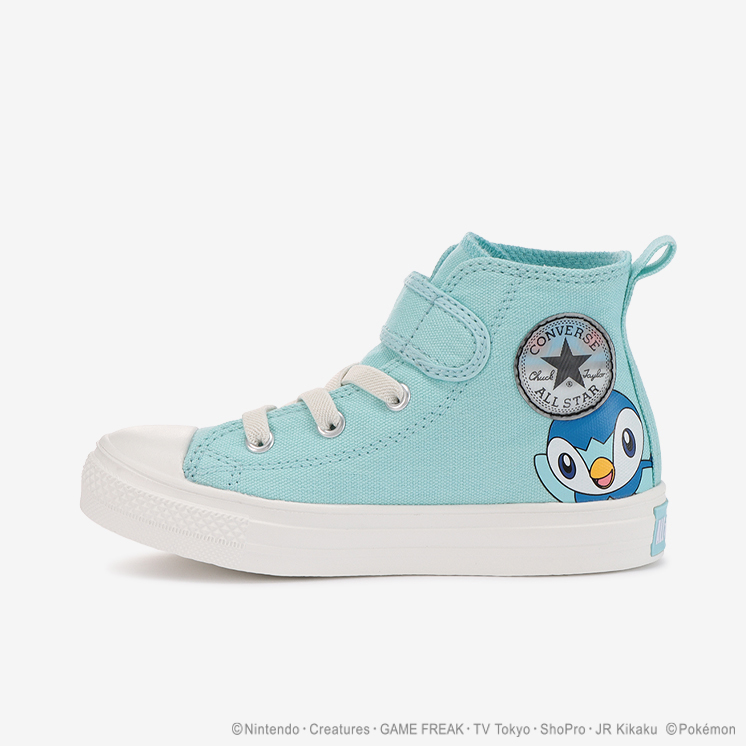 A total of 10 different designs will be offered this time, with six for kids, and four for adults. Where the previous collection focused on the Kanto roster, this follow-up includes a newer-gen starter, Piplup, and is already available for purchase. The Child All-Star Light line-up boasts three designs featuring Pikachu, and one each for Eevee, Piplup, and Mew.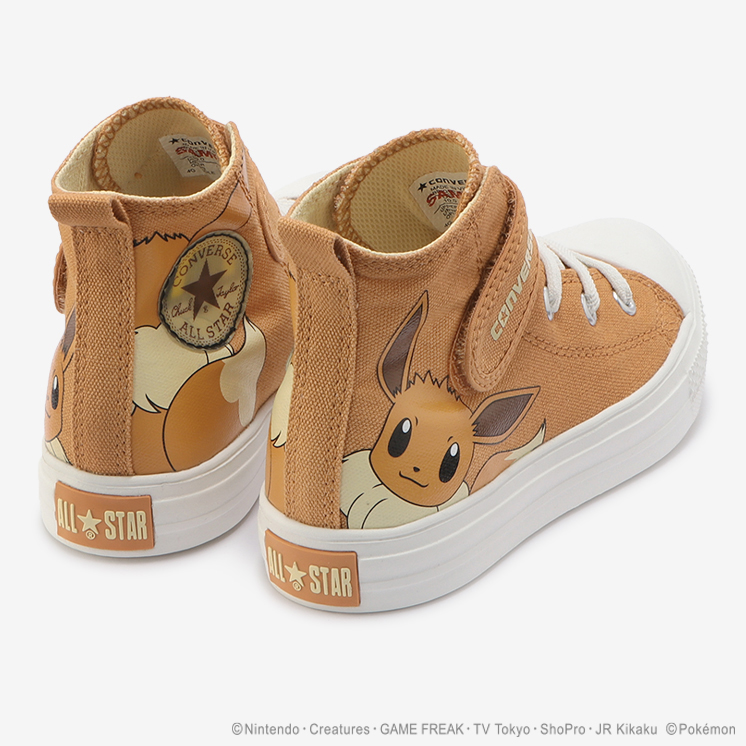 Decked out in a high-top cut, the shoes will ship with a velcro strap over the tongue, which is coloured to represent its respective Pokémon. Essentially, Pikachu's is yellow, Eevee's is brown, and Piplup's is baby blue. Mew's a little bit different, sporting a black body so that the print of Mew can be brought out more prominently. The heel of each sneaker also comes adorned with two varying prints of the Pokémon, so the little ones can embrace their favourites in style.
For a touch of the old-school aesthetic, the footwear is styled with a holographic Converse ankle patch that changes the All-Star logo to a Poké Ball, Great Ball, Ultra Ball, or Master Ball depending on the viewing angle.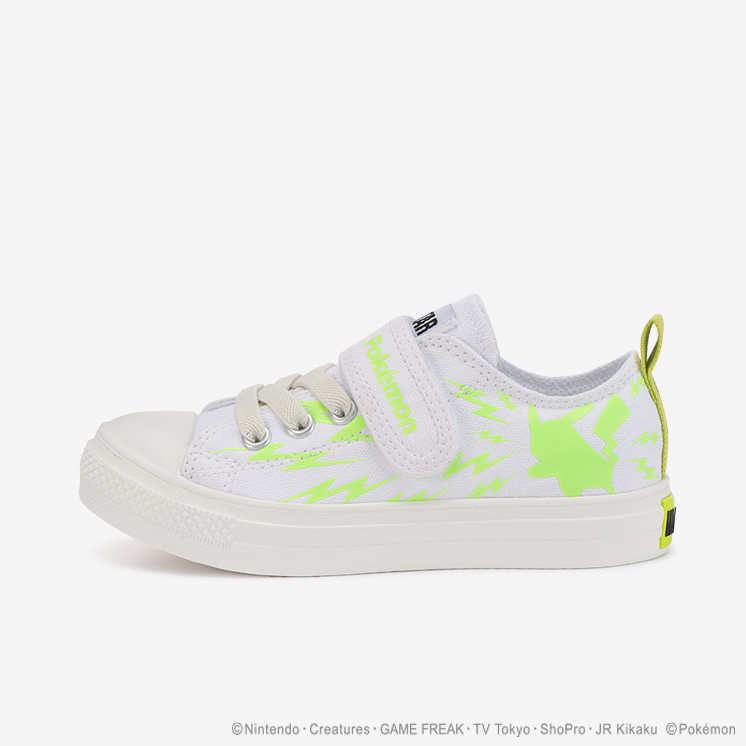 The other two Pikachu shoes in the kids line, meanwhile, have a glow-in-the-dark effect. Under light, the mouse Pokémon and its accompanying lightning bolt design are dipped in neon green against a white backdrop; in the dark, the latter transforms into full black. A Poké Ball decorated heel touch makes for a nice finish.
The Child All-Star Light sneakers are retailing at 6,600 yen (US$50.59 / S$70.10) on the Converse Japan Official Online Store, and in official retail stores across the country. Those will come in a colourful shoe box.
The adult footwear collection hasn't been released yet, but fans can expect a collection of four high-top, All Star-Light Converse kicks in the classic canvas style. Pikachu, Eevee, Charizard, and Mewtwo take the stage here, with each sporting four different colours and matching shoelaces to represent their respective Pokémon. Heck, even the sole is designed to fit their individual aesthetic.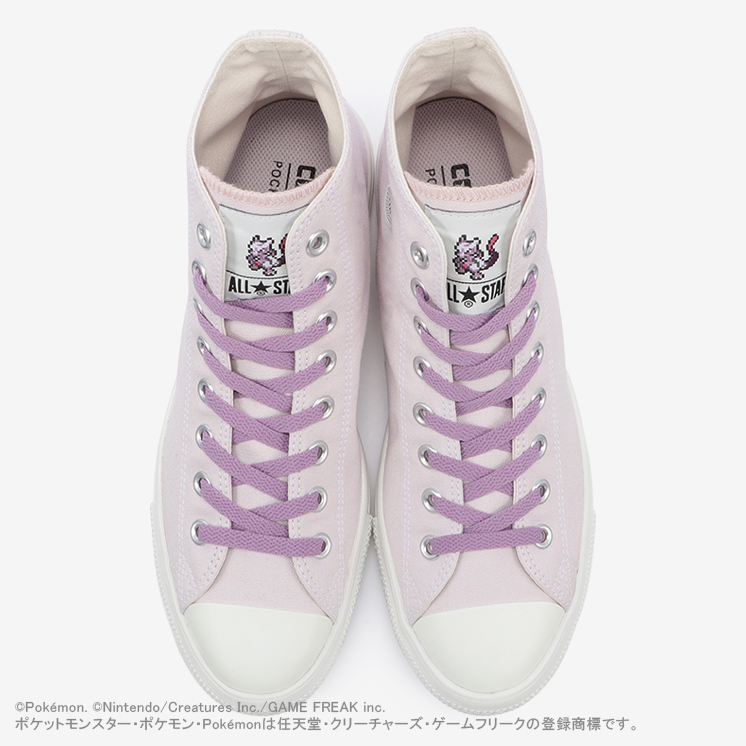 A nice little nostalgic touch sees a recreation of the critters in 8-bit style, which serves as a cool throwback to the Gameboy days. By the heel, the Pokémon's Japanese name, Pokédex number, and its height and weight are all printed on the outer edge in a way that reflects a Pokédex entry.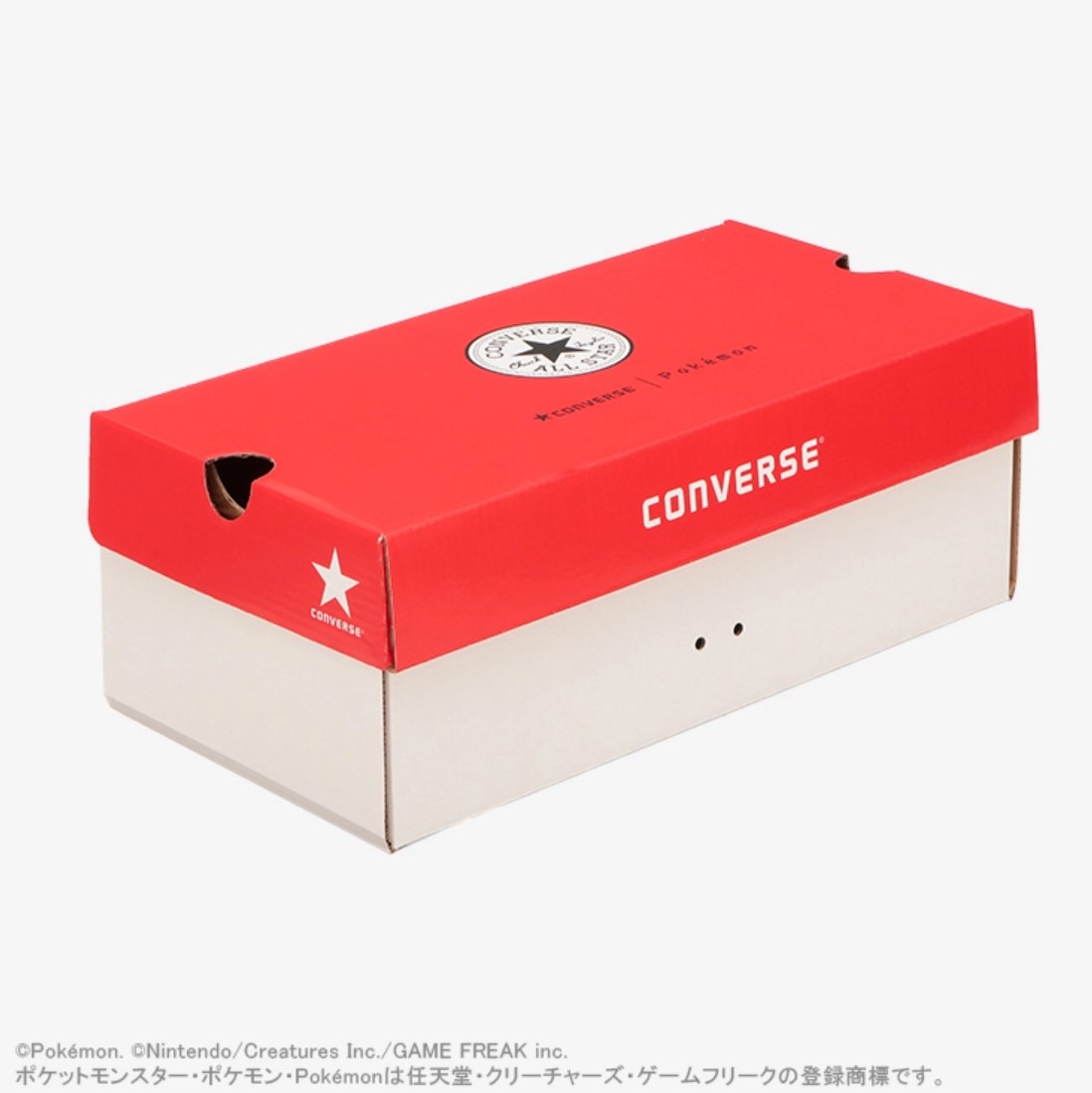 The adult All-Star Light collection is expected to drop this month, and will be retailing for 9,900 yen (US$75 / S$105). Similar to its kid-designed counterpart, the shoes are packed into a special shoebox with a white and red colour scheme that takes after the Poké Ball.
---

Drop a Facebook comment below!