Valentine's Day is coming around and one thing is for sure – some of you reading this are rolling your eyes. Make no mistake –  we think that dedicating just one day for the love of your life is rather tasteless.
I mean, what if someone told you that you could only watch Star Wars on May 4th, read Dragon Ball in a specific month, or binge watch Star Trek on Gene Roddenberry's birthday? No way. Us geeks celebrate our love everyday of the year, but Valentine's Day is special because it is the one day that we can share our geek love with our other half, without getting an earful.
So if you do have some Valentine's Day gift in mind to pick up, save it. Today, we are bringing you something more intimate. Lingerie for the one you love. (And don't worry ladies – we have something for your man as well.)
---
FOR PRIVATE CONSUMPTION
Cat Keyhole Bra and Panties Set
Is she a fan of Hello Kitty? Yes? Perfect.
Are you a fan of Hello Kitty? You will be after this.
We are definitely fans of the positioning of the Hello Kitty cut-out, and you will be too.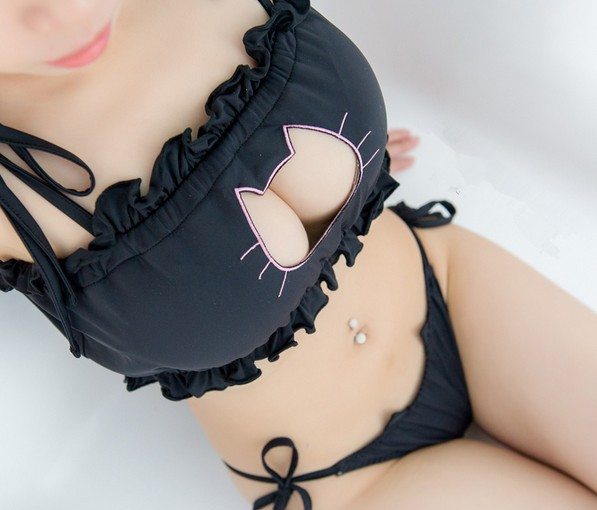 ---
OLDIES BUT GOODIES
DC Comics Women's Super Hero All Over Print Foil Basic 3 Pack Panty Set
These are classics and you can probably find them at some stores selling geeky related items. You can probably find the Marvel Comics equivalent as well. But if you want something more unique, read on.
Wonder Woman Starsplosion Hipster Panty
One cannot have too much Wonder Woman, and here, we have the classic female icon peppered on the front and back.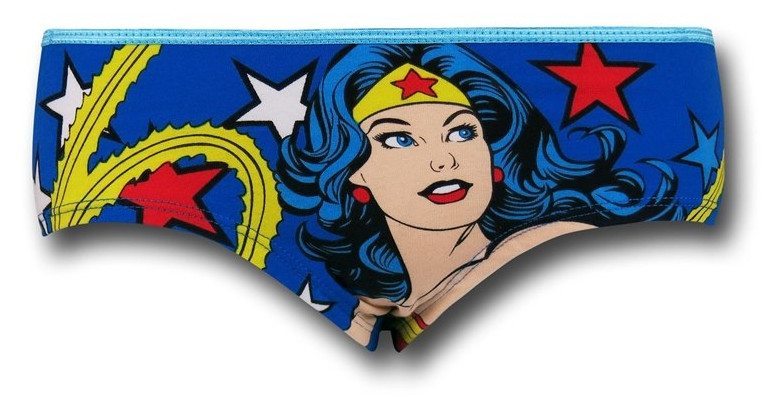 Star Trek TNG Uniform 3-Pack Panties
Beam me up Scotty. Nuff said.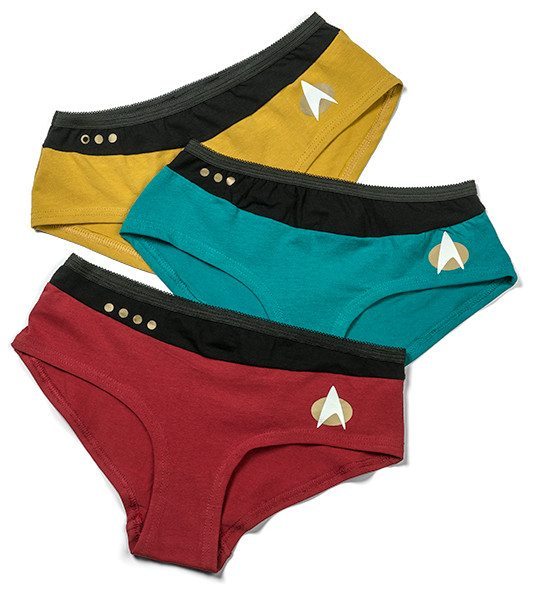 May The Force Be With You Physics
I know. How many ways can you say I Love You in a galaxy far, far away? But these look very appealing, especially from behind.
---
UNDERWEAR: THE NEW GENERATION
Star Wars Triple Panty Set
If you find commercial underwear to be too commonplace, here's an Etsy alternative.You can probably find hundreds of geeky items on Etsy, and this is as good a place to start as any.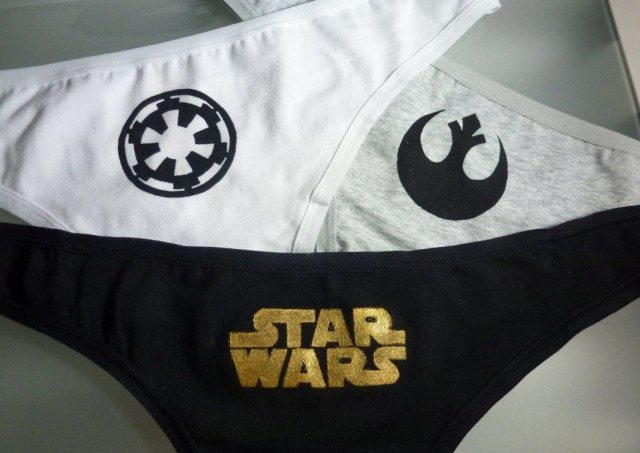 Original Flair
Now, the folks at PixelThat are a constant at Etsy, but their designs are anything but. Here are a few designs that they have come up with and they look amazing. One thing you do notice is that they don't use actual names, but merely refer popular, recognisable icons.
For Her and Him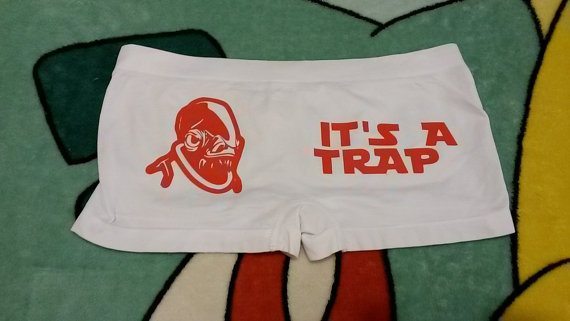 Serenity
Burn the land and boil the sea
You can't take the sky from me
There's no place I can be
Since I found Serenity
But you can't take the sky from me…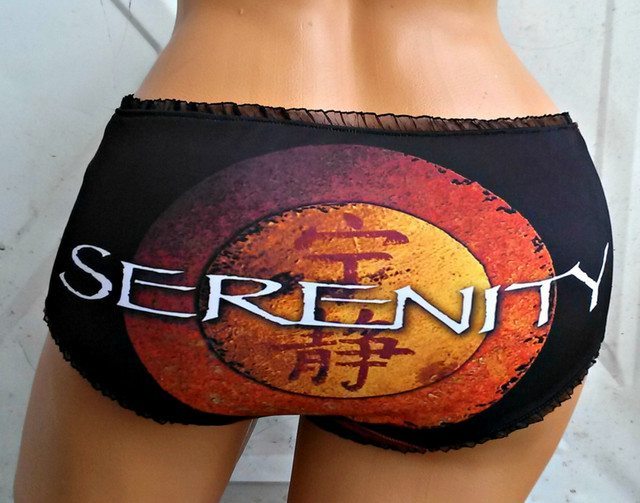 11th Doctor Matt Smith
I was thinking how funny it would be for a guy to look there, only to have the good Doctor stare back.
*Cue Dr Who theme song*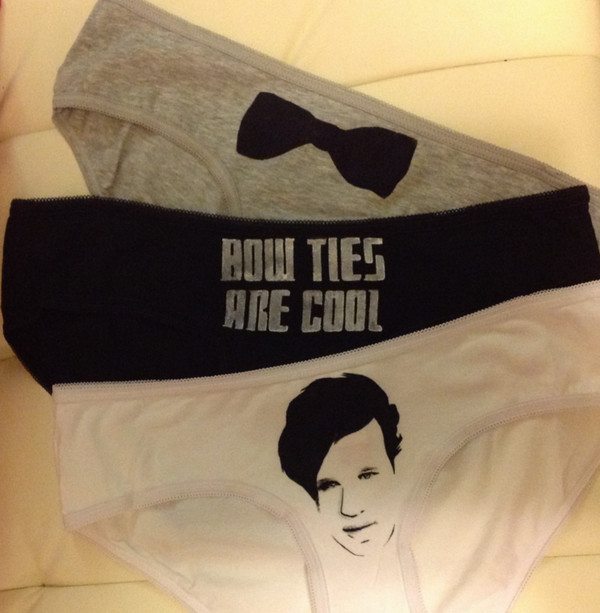 The Amazing Spider Lingerie Metallic Mesh Panties
Face it Tiger. You just hit the jackpot.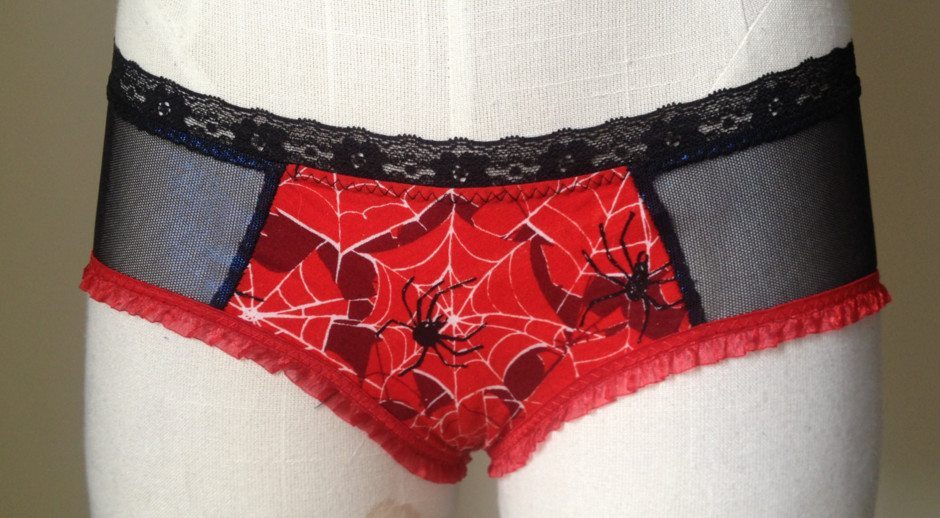 ---

Drop a Facebook comment below!