The One Piece manga is currently on hiatus as creator Eiichiro Oda gears up for the long-awaited final arc of the series, but before its legacy can come to an end, the franchise's 15th theatrical feature, One Piece Film: Red, rests in wait.
In the lead-up to the movie's release on 6 August in Japan, Uniqlo will be releasing a One Piece collection comprising four short-sleeved t-shirts. Kicking things off is a design featuring a fired-up Luffy throwing a fiery punch, with art on both the front and back.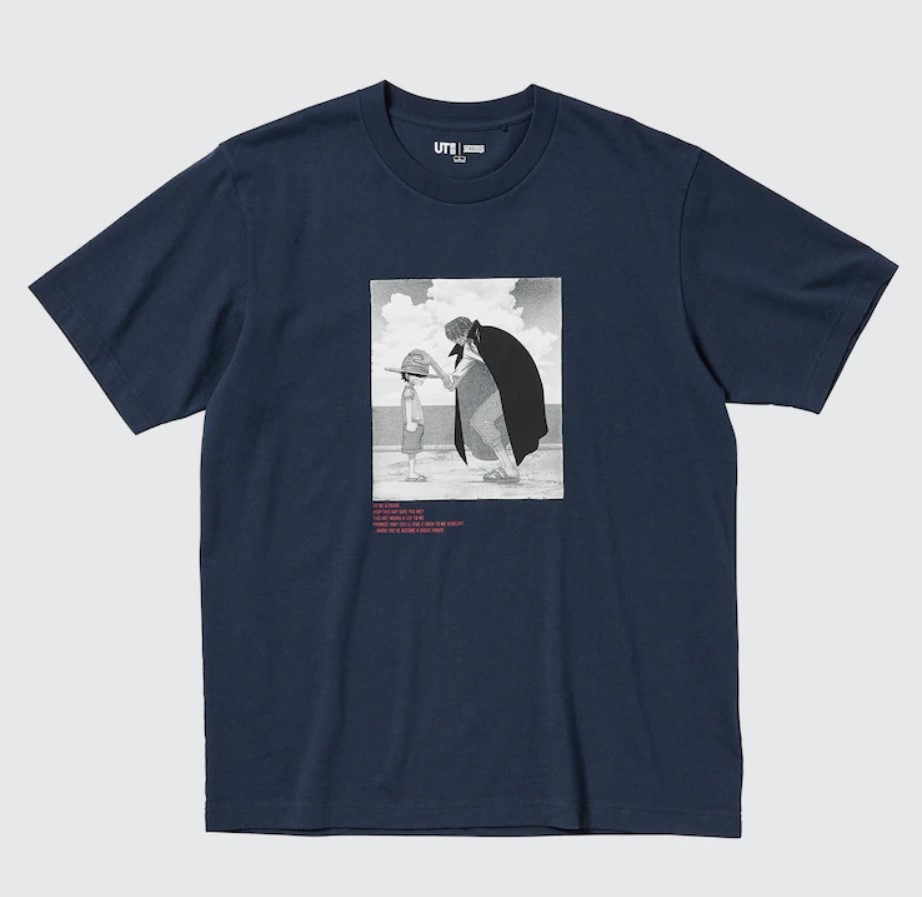 With the movie title being a reference to Red-Haired Shanks, Luffy's boyhood idol-slash-mentor, it's only apt to include him as part of the line-up. The iconic scene of Shanks gently gifting Luffy his signature straw hat will take over the front of a shirt, while another one goes literal to present Shanks and his crew against a red backdrop on the back.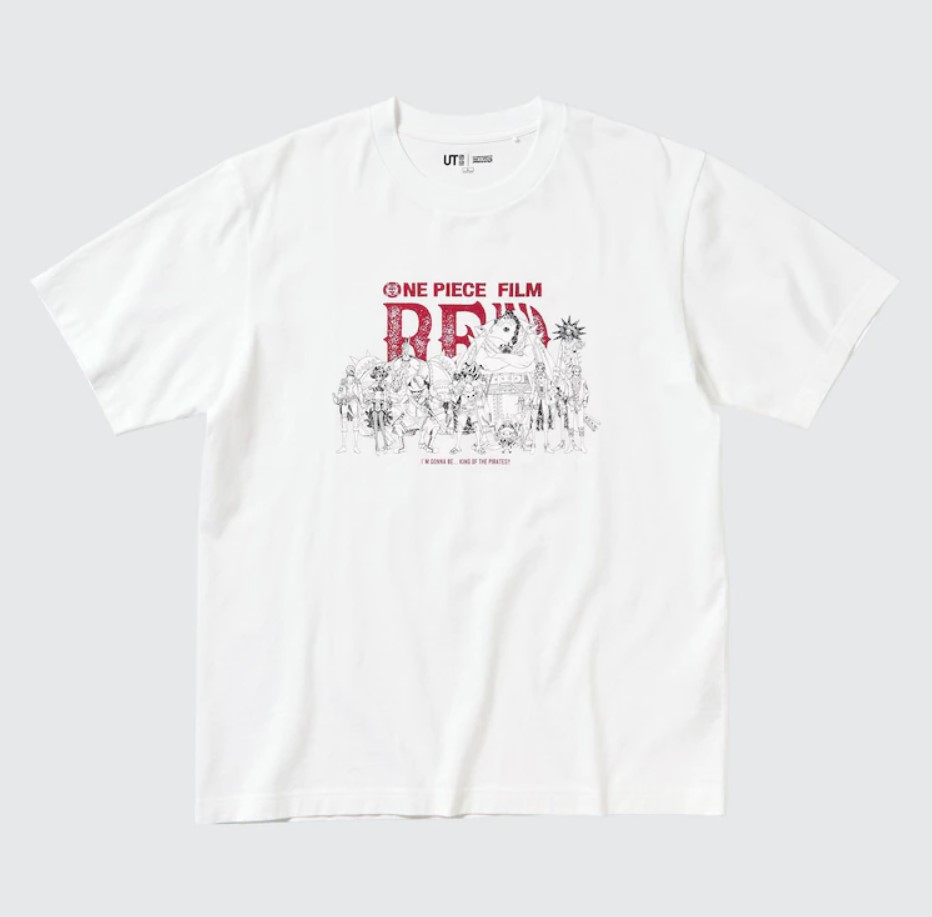 For those who have sworn loyalty to the Straw Hat Pirates above all, the last design features the main cast wearing their new costumes as seen in the upcoming film.
All of the shirts are priced at 1,500 yen (US$11.20 / S$15.30) and can be ordered through the Japanese Uniqlo website when they go on sale on 11 July. Local availability and pricing details are currently unknown, but we do hope that the collection will eventually sail its way here — just like the Final Fantasy 15th Anniversary UT collection, which is finally hitting shelves here more than a month after its worldwide release. That's set to arrive on 11 July too, but if you want to get your hands on an anime-themed shirt now, there's the Spy x Family UT collaboration to check out.