As BioWare's Mass Effect Legendary Edition nears its release date, EA decided to send us a surprise drop, the Mass Effect Legendary Cache!
The BioWare Gear Store exclusive bundle of premium gear is specially curated for the original Mass Effect Trilogy. Consisting of several items, the star of this collector's bundle is the replica of the N7 Breather Helmet. And yes, it is a 1:1 scale and definitely wearable.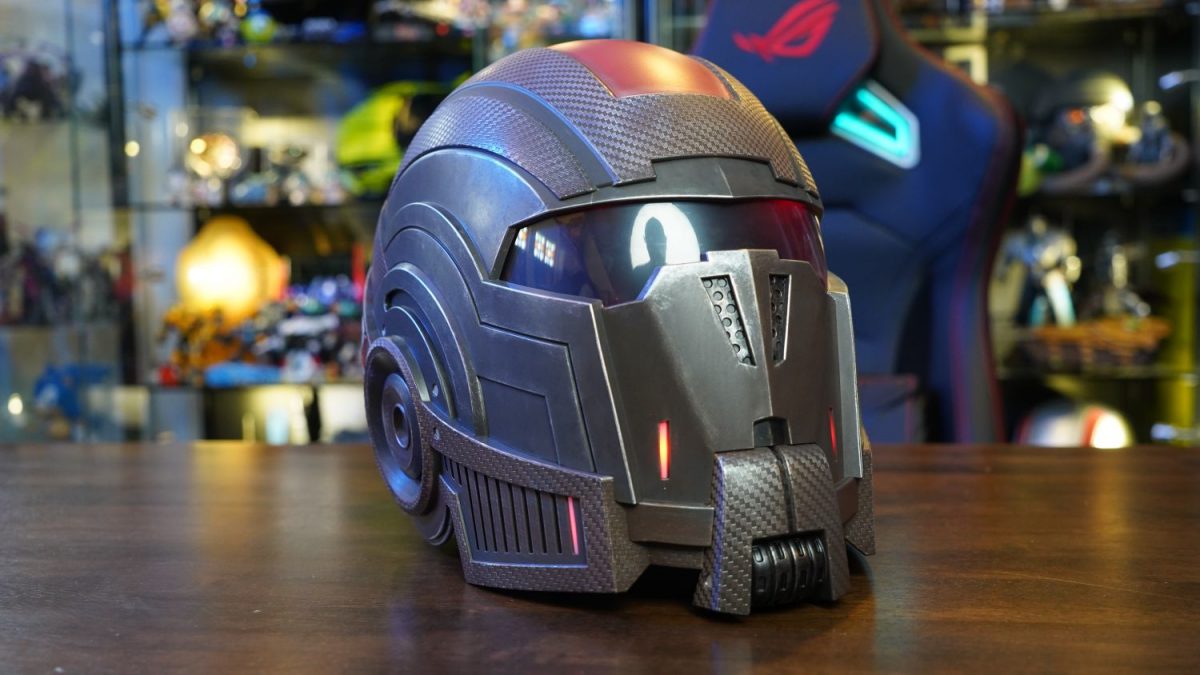 The helmet features a carbon fibre texture with detailed designs that's faithful to the video games. Coming in at 16 x 9.5 x 11 inches, the space helmet includes LED features that can be switched on from the inside. Fans may choose between Paragon Blue or Renegade Red whichever side you're on.
Other than the N7 helmet, the colour custom box featuring the game's key art also consists of:
Mass Effect Legendary Edition Steelbook Case (Actual game not included)
Double-sided Morality Spinner Pin with both Paragon and Renegade logos on each side
N7 Acceptance Letter
Two Canvas Art Prints of Normandy SR-1 and FemShep Art Print that is only available via the BioWare Gear Store Exclusive Version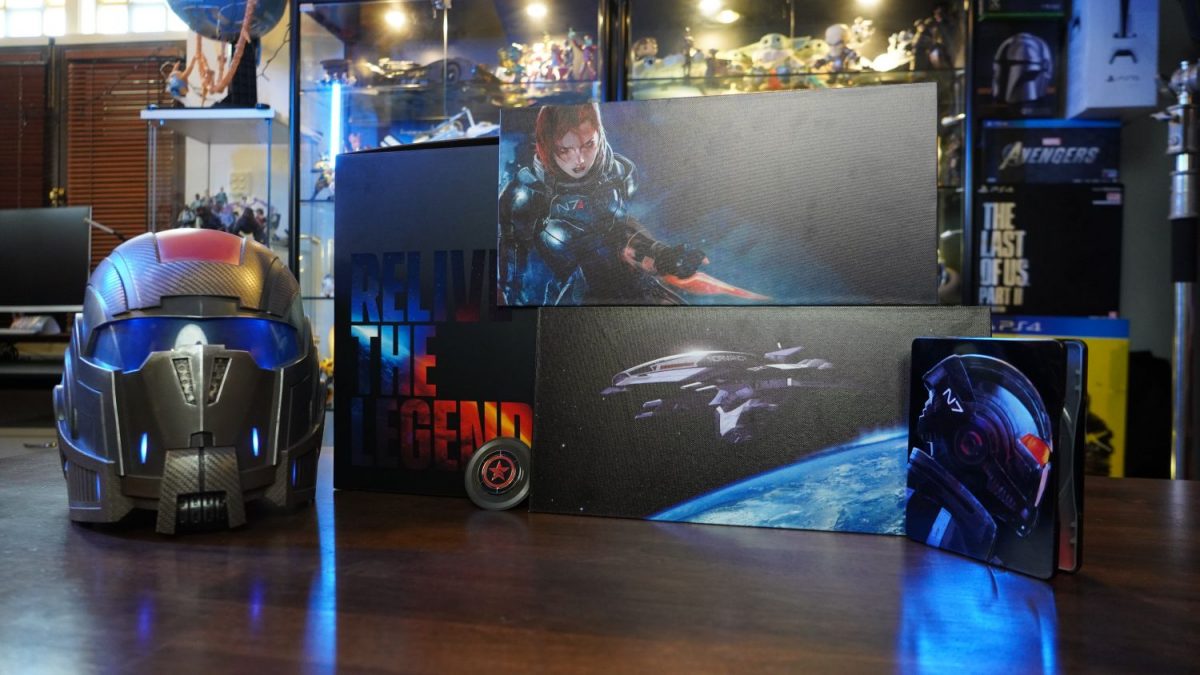 BioWare's Mass Effect Legendary Cache is already currently sold out and retails for US$149.99 on the BioWare Gear Store.