Following the events of Dominaria United in Magic: The Gathering, desperation has set in and it's time for Teferi, the planeswalker, the break his personal vow – stepping into time and "manipulating" the past.
His mission? To figure out how to activate the legendary Sylex and end the Phyrexian incursion. However, it seems that Teferi has forgotten the last time the Sylex was activated, it resulted in the downfall of Dominaria and began the Ice Age.
As far as we know, it would seem that history is close to repeating itself but knowing that there's another Phyrexian-themed expansion after The Brothers' War, there's more than meets the eye after the last 2022 set for Magic: The Gathering.
Following in the footsteps of Teferi, we too need to figure out the hidden message with our very own sylex.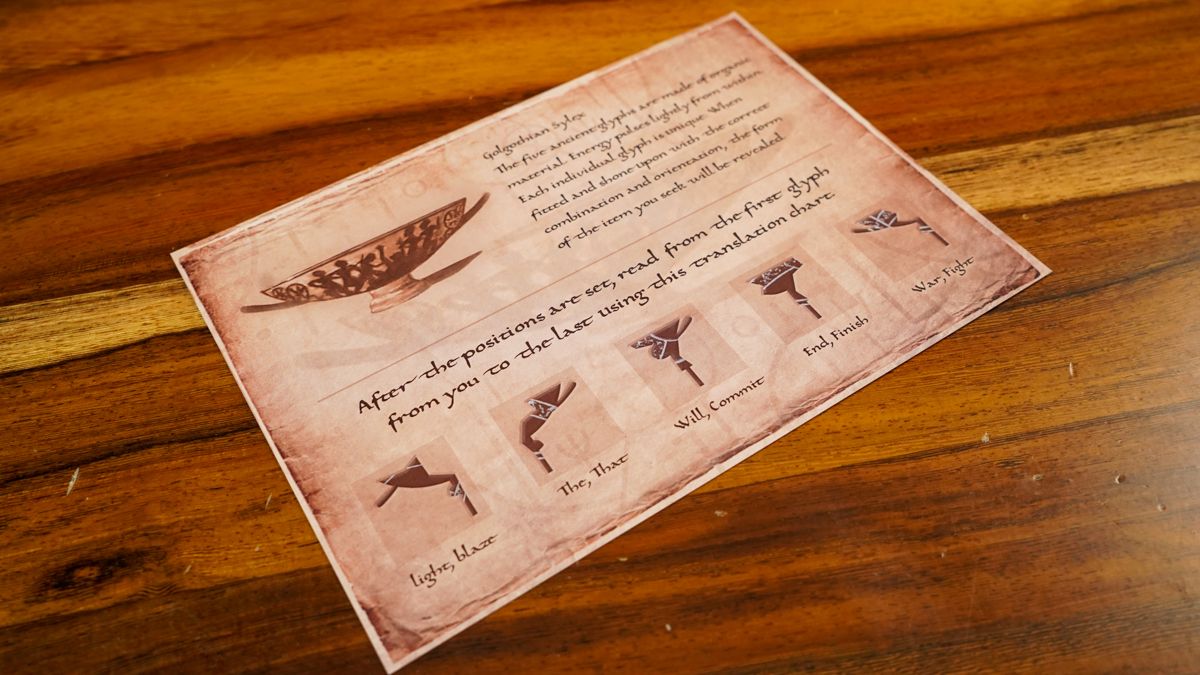 Carved with glyphs, the sylex reveals an ominous message but it is left for us to decipher the one that we have in our very own possession.
In line with the story in Dominaria United, we had to assemble the sylex together to form our own artifact.
Armed with a flashlight that looks like a pestle, we had to cast a shadow on the reconstructed sylex to get a sense of the ominous message and the terror that lay ahead.
With a bit of cross-referencing, and depending on how the parts were arranged, the words "End The War" or "Finish That Fight" were revealed.
Our guess is that the events in The Brothers' War will not end well for our heroes and it remains to be seen how the story unfolds.
---
With The Brothers' War (Amazon | Shopee) Magic: The Gathering expansion releasing on 18 November 2022, players can look forward to plenty of cards to crack open. For one, Transformers fans will be looking forward to getting hold of both Autobots and Decepticons with this expansion. But the theme of big giant robots does not end there as the expansion is full of artifacts, both old and new, that fans will be looking forward to.
Plus, don't get us started on the new Meld mechanic which will see cards combining into a massive oversized card on the battlefield. That's if you can pull it off in the first place.
Gerald currently straddles between his love of video games and board gaming. There's nothing that interests him more than trying out the newest and fanciest gadget in town as well. He dreams of publishing a board game sometime in the future!