AMD just unveiled their latest Radeon RX 6600 XT GPU two weeks back and it got gamers thrilled – is it finally time for us to be able to purchase graphic cards at their affordable prices again?
The Radeon RX 6600 XT is essentially a 1080p optimized ultra-performance graphic card built to rival NVIDIA's GeForce RTX 3060. Thanks to the folks at AMD and ASUS, we managed to get our hands on one review unit and put the new GPU to the test.
The new GPU features AMD's rDNA 2 architecture, Smart Access Memory, DirectX 12 support, 8GB DDR6 memory, 2359Mhz game clock, and a 32 MB infinity cache. It also rocks several Radeon features such as Radeon Boost, Radeon Anti-lag, and FidelityFX Super Resolution.
When put to the test, the ROG Strix Radeon RX 6600 XT performs exceptionally well for 1080p gaming. With the FidelityFX Super Resolution, we also tried playing the game on 4K resolution and despite a huge drop in frame rate, the GPU still offers quite a reasonable performance for what it's built for.
The GPU Tweak II that comes with the driver doubles up as a monitoring program that lets you check frame rates, clock speed, fan speed, temperature, and usage.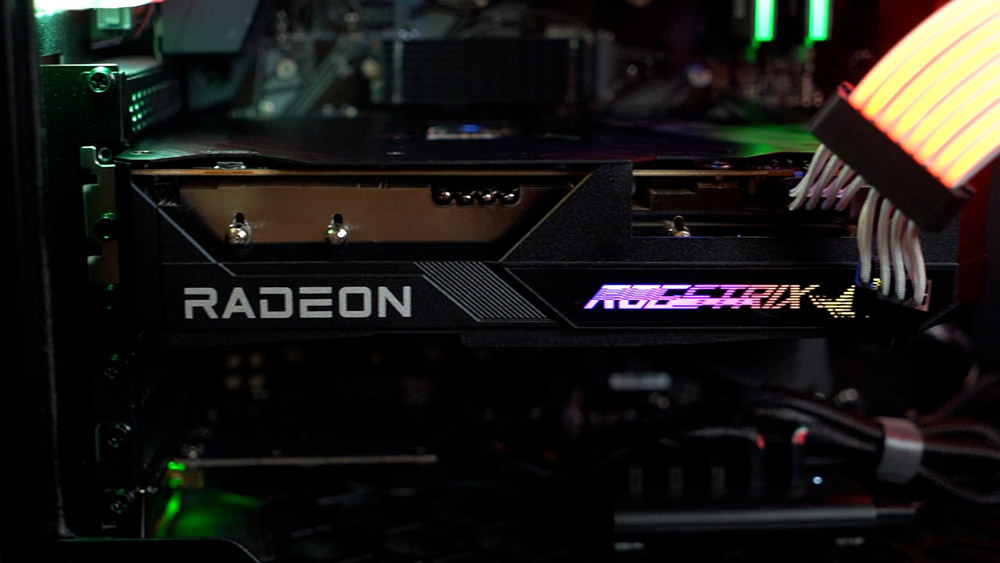 What's most anticipated about the GPU is its affordability and potential availability (approximately US$379), if there is ample retail stock, this might mean that it'll finally address the GPU shortage and scalping problems in the current market. Great news for those who have been stuck in the previous-gen of graphic cards.
Hopefully, the Radeon RX 6600 XT won't be another RTX 3000 series release shortage let down. With its ultra 1080p performance and affordability, we're putting our bets on the Radeon RX 6600 XT to be one of the most popular GPUs in 2021 (if there is ample retail stock of course).
The ROG Strix AMD Radeon RX 6600 XT is available from 11 August for S$899.