Imagine Assassin's Creed: Odyssey without all the assassins but jack up the mythological aspect of it to 11. That's Gods & Monsters for you.
First teased at E3 2019, the upcoming mythological open-world game comes straight from the offices of the team that made Odyssey, and for good reason. While many of you diss it as a lazy way of reusing Odyssey's setting and maybe some assets, the devs at Ubisoft saw it as an opportunity to do more with the setting.
"During production, we started thinking, 'what if we made something that's 100% mythology? We could make a dramatically different game than we did before'," said Creative Director Jonathan Dumont in an insider interview at Ubisoft. "Gods & Monsters really is a brand new type of game for us that is a complete mythological adventure built on the four-year background we have of building a historical Greek setting."
Indeed, while Assassin's Creed: Odyssey featured the mythical in the story of Alexios and Kassandra, it was only a small part of the larger scale of things, even in the Fate of Atlantis DLC. Gods & Monsters, however, aims to explore Greek mythology rather thoroughly.
"We're bringing the same rigorous historical approach that we had on Assassin's Creed to this mythological setting ," said Senior Producer Marc-Alexis Côté. "We're really trying to understand those myths, to ensure that we can retell them in a way that is interesting and profound for our players."
And since this game aims to explore Greek mythology, who better than to narrate this odyssey (see what we did there) than Homer himself?
According to the devs, Homer will be narrating the story to his grandchildren. Frequent altercations with the iconic mythological beasts such as the Cyclops, the Medusa and Harpies aside, there seems to be a more lighthearted tone to the game, and can be seen in the visual feel as well as the point of view of the narration.
While Gods & Monsters derives heavily from Assassin's Creed: Odyssey, its gameplay seems more like The Legend of Zelda: Breath of the Wild.
Instead of Link as your upstart, wide-eyed, sword-bearing male protagonist, you have Fenyx. You'll be able to traverse the lands of Ancient Greece, from the valleys to the mountains, delve dungeons and ruins with a form of resource and stamina management, puzzle-platofrming, as well as fully customise Fenyx's gear and stats.
Aside from these snippets, we've still yet to see a comprehensive gameplay overview of Gods & Monsters, those with a hankering for more open-world goodness by Ubisoft can expect to get their hands on this game tentatively on February 25, 2020 for PS4, Xbox One, PC and Google Stadia.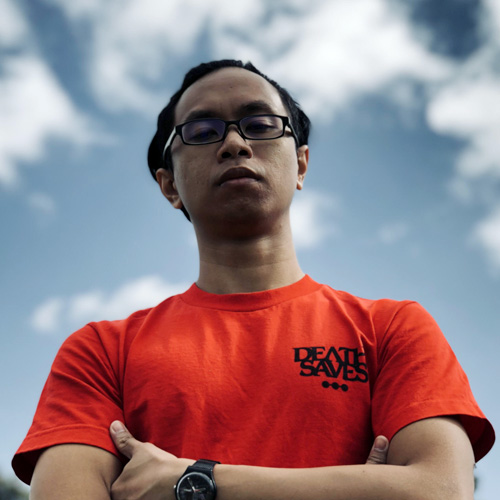 Marion has a serious RPG addiction. Sometimes it bleeds into real life; he forgets to sleep because he thinks he has a Witcher's body clock. Forgive him in advance if he suddenly blurts out terms such as "Mind Flayer" and "Magic Missile", because never once does he stop thinking about his next Dungeons & Dragons game.