Ubisoft's Rainbow Six: Siege has grown out of its underdog days, becoming a sleeper hit among the first-person shooter (FPS) community, and snagging its fair share of fans. With a solid presence in the competitive scene, the tactical title is one of the esports mainstays of modern times, so it's no surprise that the team is looking to expand its viewer and player base by reaching out to more markets.
Hail the Rainbow Six Asia-Pacific League, the freshly-unveiled regional league that fits into the game's new global competitive structure. Unlike its Europe and North American counterparts, however, it'll be split into two separate divisions running on different modi operandi: the North and South Division.
The former will pit teams from Japan, South Korea, and Southeast Asia (Taiwan, Thailand, Indonesia, Philippines, Malaysia, and Singapore) against one another in a single online league. The full list of teams competing for this first 2020 season are as follows:
Cloud9
Cyclops Athlete Gaming
FAV Gaming
FNATIC
Giants Gaming
GUTS Gaming
NORA Rengo
Qconfirm
SCARZ
Talon Esports
Xavier Esports
7th Heaven
The South Division, meanwhile, is further divided into the Oceania and South Asia regions. Eight teams will compete in the first category, with the latter comprising of contenders from India, Nepal, Sri Lanka, and Pakistan duking it out in a series of open, closed-bracket online tournaments. After both South Division Nationals draw to an end, the South Division Playoffs will kick off and determine the two teams to join the Asia-Pacific League in the ultimate face-off against their North Division opponents.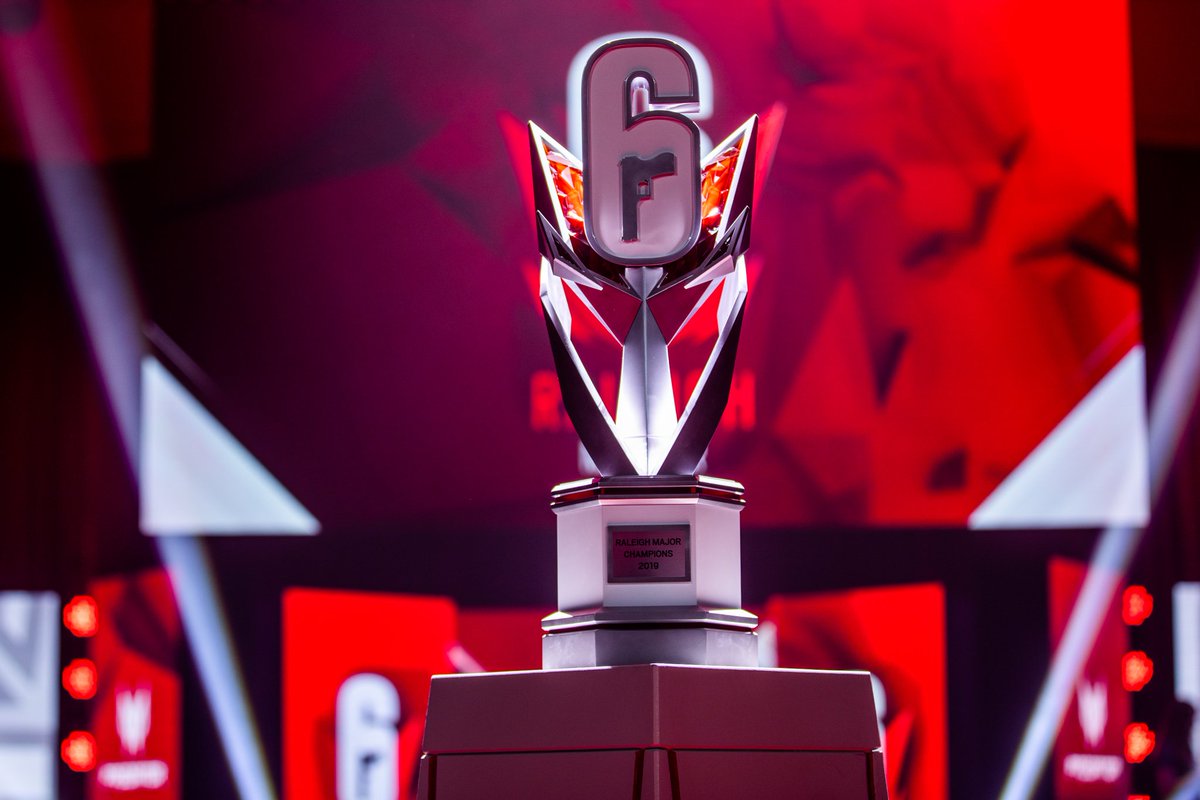 The new league mechanics may come across as a little complex, especially since each region can easily veer off to its own direction. But the methodology behind its match fixtures should still be familiar: the six best teams from the North Division standings will progress to the Asia-Pacific League Playoffs, where teams from the North and South Divisions will gather and compete for the top placings in the Asia-Pacific League. The top four teams will then claim a much-coveted spot in the Six Major, one of Rainbow Six: Siege's biggest esports tournaments.
Apart from introducing a new league, Ubisoft will also work towards enhancing the esports viewing experience. The Asia-Pacific North Division matches, European League, and European Challenger League are set to be streamed and cast from a brand-new and cutting-edge broadcast studio, where viewers can expect the following additions:
Premium tools and material to assist the talents while they cast.
A dedicated analyst area that will allow the crew to provide in-depth information.
New types of content on top of the action-packed show the pro teams will put on during their matches, such as debates, editorial pieces, interactive content and more.
Tech improvements backstage, that will ultimately create a more engaging stream for the viewers to watch.
It's good to see that Ubisoft's plan to bring the Rainbow Six: Siege competitive scene to Asia has taken shape, as it allows for more viewing variety. The journey might not be easy, however, especially with Riot's highly-anticipated hybrid shooter Valorant looking to join the FPS party on 2 June 2020. Still, taking baby steps is already one step forward, and with the title's solid presence in the community, there shouldn't be much to worry about on the esports front.
---

Drop a Facebook comment below!