Vash the Stampede is back. Just weeks after it was announced that Trigun, one of the most beloved anime series of the late 90s, is getting a remake titled Trigun Stampede, a teaser trailer has been released.
Shown at the Anime Expo 2022 in Los Angeles, the teaser trailer reveals a brand new art style as well as a brand new voice cast for the series. This time around, Vash's double-breasted red duster has been reimagined as a modern hooded coat. His revolver looks less like a real weapon and now packs eight shots in the cylinder. It looks more like a large, block-like hand canon than a revolver if we're being honest. The bounty on his head has also massively decreased from the $60 billion in the comics and 1998 series, to a mere $6 million dollars.
Yoshitugu Matsuoka voices series lead Vash and Junya Ikeda plays antagonist Million Knives, Vash's twin brother. Maaya Sakamoto will provide the voice for Rem Saverem, and Tomoyo Kursoawa and Yumiri Hanamori will respectively voice the young versions of Vash and Knives.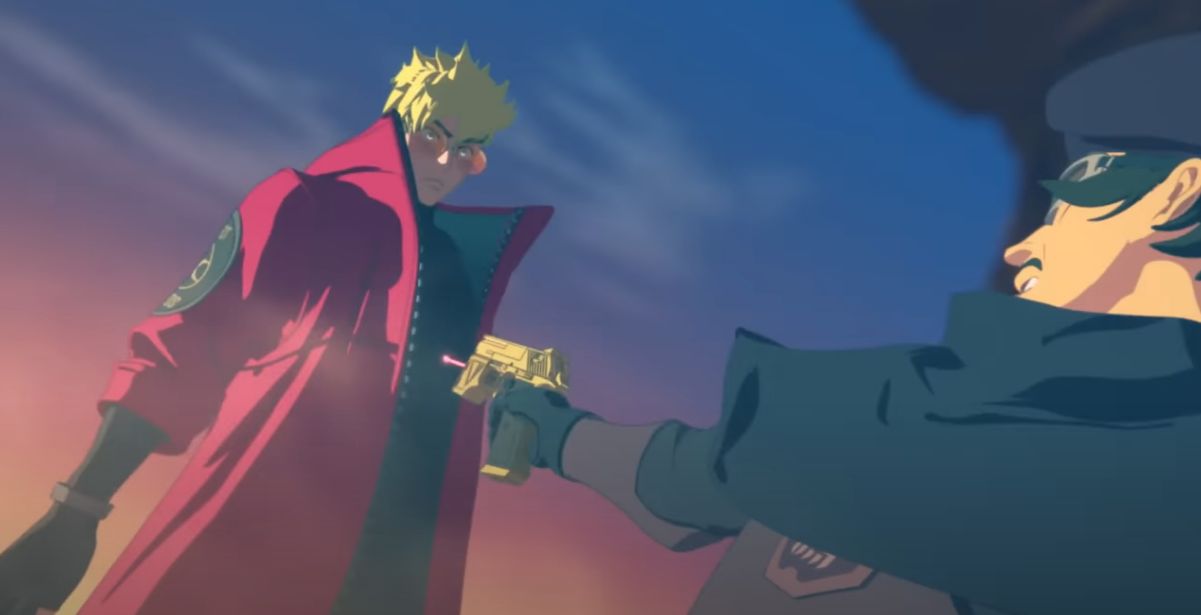 Despite the changes, it seems like Trigun Stampede will be a reboot of the original story, taking place at an earlier point in Vash the Stampede's career. Vash the Stampede is still a gunslinger nicknamed the 'Humanoid Typhoon' who's arrived on the desert planet of No Man's Land. With the help of insurance agents Meryl Stryfe and Milly Thompson, Vash's aim is to avoid getting snatched up by the many bounty hunters looking to get rich off his bounty, all while maintaining his pacifist ideology. 
Kenji Mutou (Beastars, Cavity Express) serves as series director, with Kouji Tajima (Parasyte, Attack on Titan) handling concept and character design. Trigun Stampede will air in 2023.
---

Drop a Facebook comment below!