Apple products have always been something that are sought after specifically due to their premium branding. Yet, it is no secret that these products can get a little pricey for one's wallet, as Apple doesn't often include accessories as a complimentary item with the devices. Hence, as common folks, we usually turn to a cheaper alternative such as UGREEN.
In a market where one is spoilt for choices, however, Geek Culture comes bearing a list of UGREEN accessories that are compatible with your MacBook Pro and iPad Pro that will make your life easier and give your wallet a breather.
---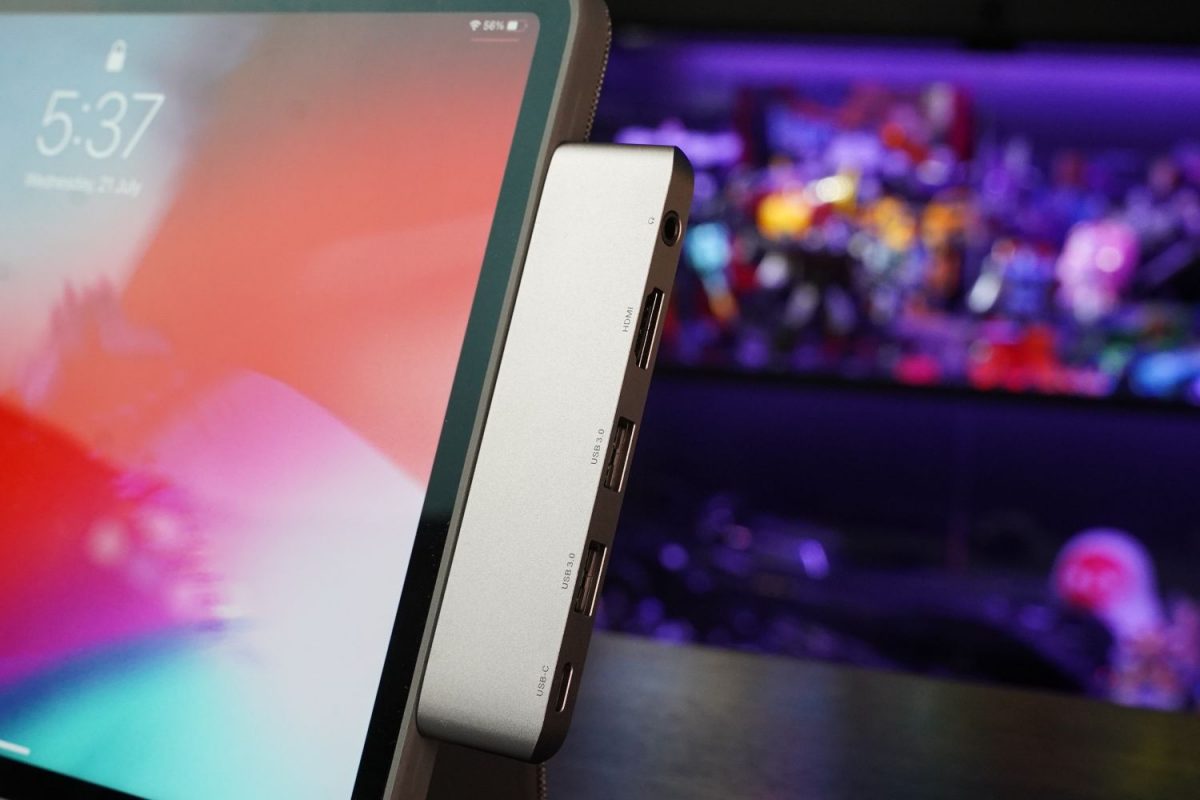 If you're finding your iPad Pro to be quite lacking when it comes to versatility such as projecting to a bigger screen or being multifunctional, this simple product is great in improving your work efficiency.
UGREEN's USB-C Multifunction Docking Station for the iPad Pro is made up of five ports – HDMI, USB-C, two USB 3.0 and a 3.5mm audio jack. This offers users the flexibility that they need to cater to their working or entertainment needs and the best part of it, you can make use of the ports simultaneously – whether you're charging your device or connecting it to a TV, it's possible with the docking station.
Moreover, the 5-in-1 hub also includes a soft grip specifically for those who own an iPad Pro without a case. This item helps avoid any scratches from occurring when using the hub. Nevertheless, if you have a case on your device, the hub works perfectly fine without the grip.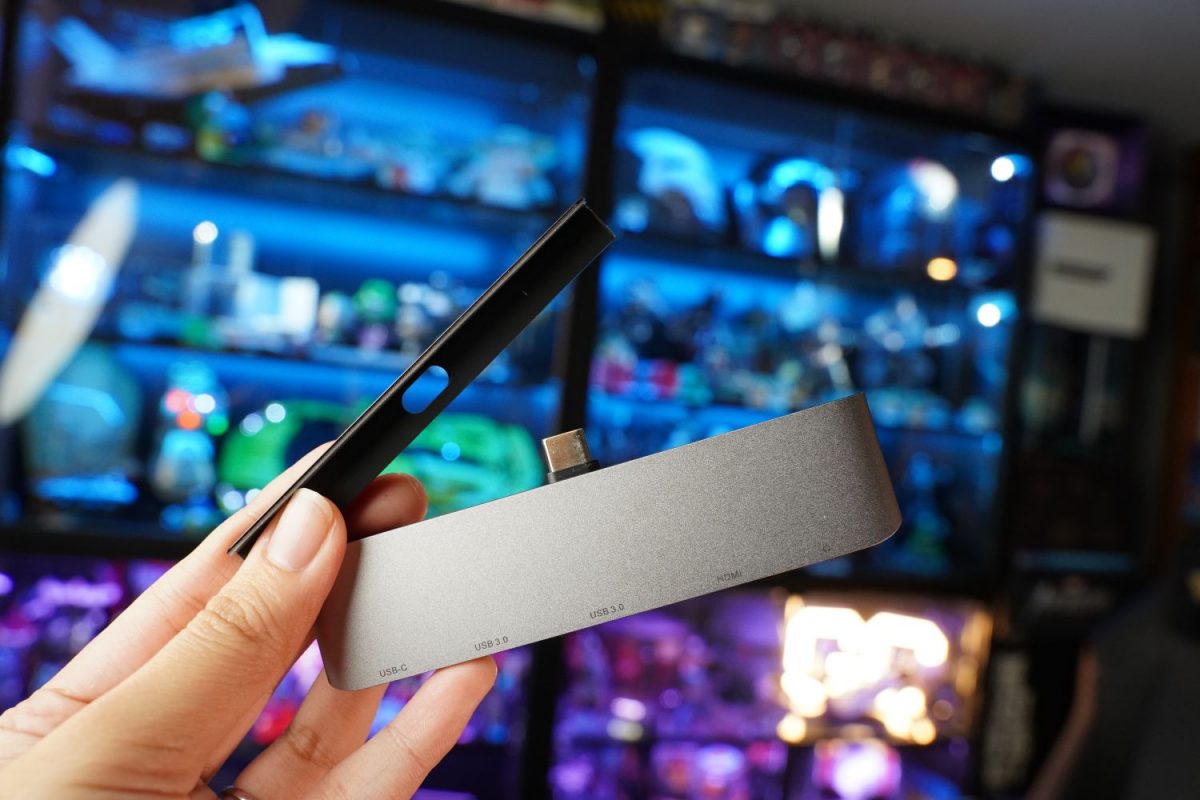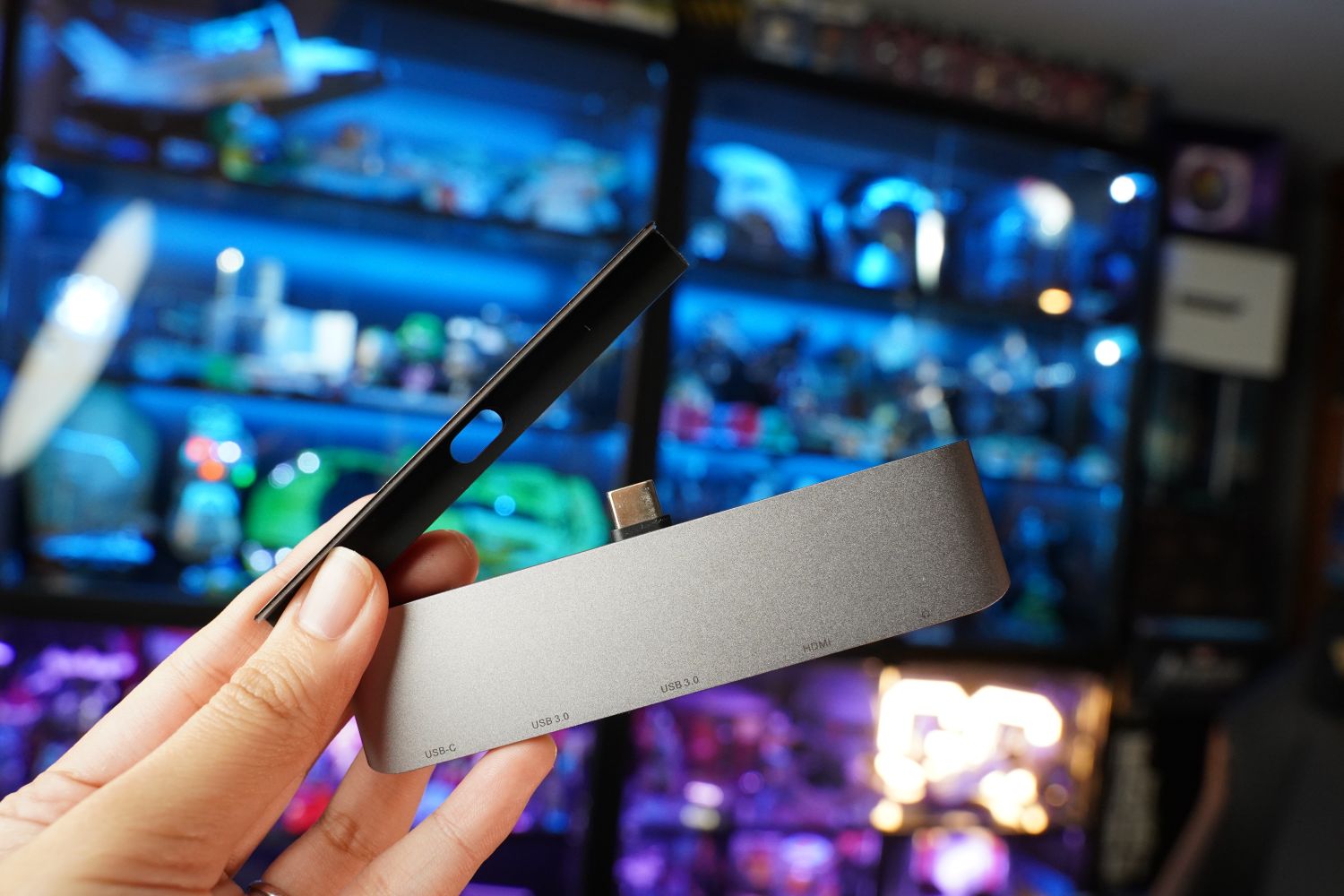 ---
If you are looking for the perfect MacBook accessory that has it all at an affordable price, we've got you covered. Tailored specifically for the MacBook Pro, this ultra-slim USB-C Hub, also compatible with the line of MacBook Air that dons two USB-C ports, dons a sleek space grey colour that complements the devices it's paired with.
For this USB-C hub, there are six ports to choose from including two USB 3.0, a USB-C, HDMI, as well as an SD and TF card reader that can be used all at the same time. It is also portable and compact making it easy to travel with: just slip it in your bag and you are ready to go. Also, seeing as it's made out of aluminium, heat dissipation is much better compared to similar products made of a different material.
---
Having an accessory that enables users to multitask on a whim with different ports is great but if you require space as well, these inputs might not be much of help. Hence, UGREEN has decided to introduce a contender that will make life much easier for these users.
This USB-C Universal Dock Station dons five ports, which users can choose from that is ideal for their situation – HDMI, three USB 3.1 and a DC 3.5mm. The best part is that it comes with an SSD slot that supports four sizes – 2230, 2242, 2260 and 2280 – which can go up to 2 TB, presenting an easier way to expand storage all while having the ability to multitask.
---
A product that will complete your work-from-home essentials, UGREEN's laptop stand docking station is the combination of a powerful 5-in-1 USB hub that connects to all the devices that you need to boost productivity. It is lightweight as well as ergonomically-tuned for your laptop and tablets for maximum mobility.
Designed with four adjustable angles for reading, typing, taking down notes or even drawing, this laptop stand is a versatile accessory that proves compatible with your apple device. Its foldable nature makes it travel-friendly as well.
Additionally, the dock includes ports that conveniently makes work even more effective and efficient as a whole, such as an HDMI, two UDB 3.0, a USB-C port, as well as an SD and TF reader which all can be used at the same time if needed so.
---
And that's it for our list. As Apple continues to release products that can sometimes squeeze our wallets dry, going for brands that are more up our alley for device accessories is a good way to expand your choices.
If you are looking for more affordable device accessories such as the HiTune X5 True Wireless Stereo Earbuds, you may check out UGREEN's line of products on their official website and on Lazada.