A long time ago, in a galaxy far, far away, a group of 36 was transformed into blocky figures and transported into a video game world…not as part of some unpublished filler episode, but as part of the Star Wars x Minecraft crossover DLC. Available now on the Minecraft Marketplace, the pack brings in new content from the original Star Wars trilogy (A New Hope, The Empire Strikes Back, and Return of the Jedi) and Disney+'s The Mandalorian, as well as a surprise headliner: a voxel Baby Yoda.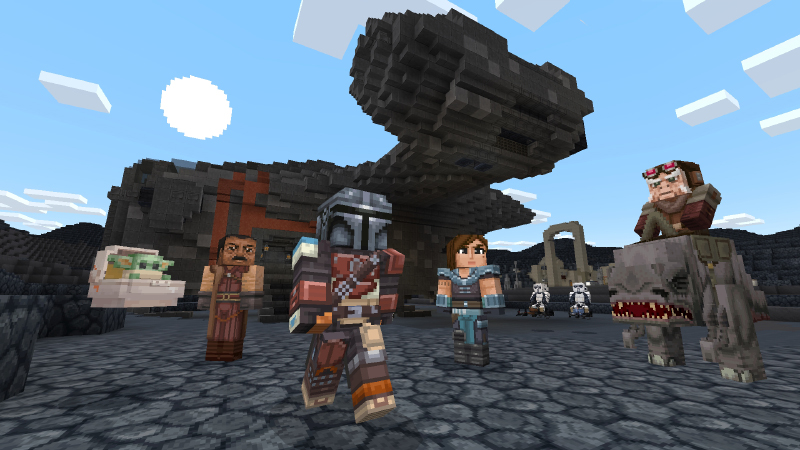 A total of 36 Star Wars character skins – including Baby Yoda, Luke Skywalker, Darth Vader, Princess Leia, Obi-Wan Kenobi, Chewbacca, C-3PO, RD-D2, Jabba the Hutt, and more – will be up for grabs, alongside a host of other additions. Fans can look forward to a new map, skin pack, bespoke texture set, the official soundtrack, revamped UI, item reskins, and 12 planet dioramas, which allow for travel to locations from the original trilogy such as Tatooine, Endor, and Hoth. Iconic spots from The Mandalorian will also be included, so you can plan a visit to Nevarro and Sorgan anytime.
This marks the second time that the two huge titles have come together for an official team-up, with the first attempt dating back to 2014. Of course, there are tons of custom mods and old costume packs still floating around, but if you're looking for higher-quality textures, this new offering has got you covered for 1340 Minecoins (around US$5).