Hailing from Hong Kong, Tim Ho Wan is a famed Michelin-star eatery that is famous for their dim sum. After six years of operating on this sunny island, Tim Ho Wan has finally opened their eleventh outlet in Singapore, this time in Punggol Waterway Point. In celebration of the opening of their newest outlet, Tim Ho Wan is also launching a new menu item, as well as a limited edition promotion the Spring Beef Specials, featuring four new beef-centric dishes.
Geek Culture had the opportunity to try out some of the items on the newly opened eatery's menu and here are our thoughts.
---
Shrimp with Chives in Filo Pastry, S$5.50
This one is for fans of spring rolls, or for those who love chives as the dish is filled with them. The crispy filo skin provides a nice crunch when one bites into it, the flavour of the savoury prawn filling comes next, along with the diced chives which are cooked with the prawn filling.
Minced Beef Fried Rice, S$8.50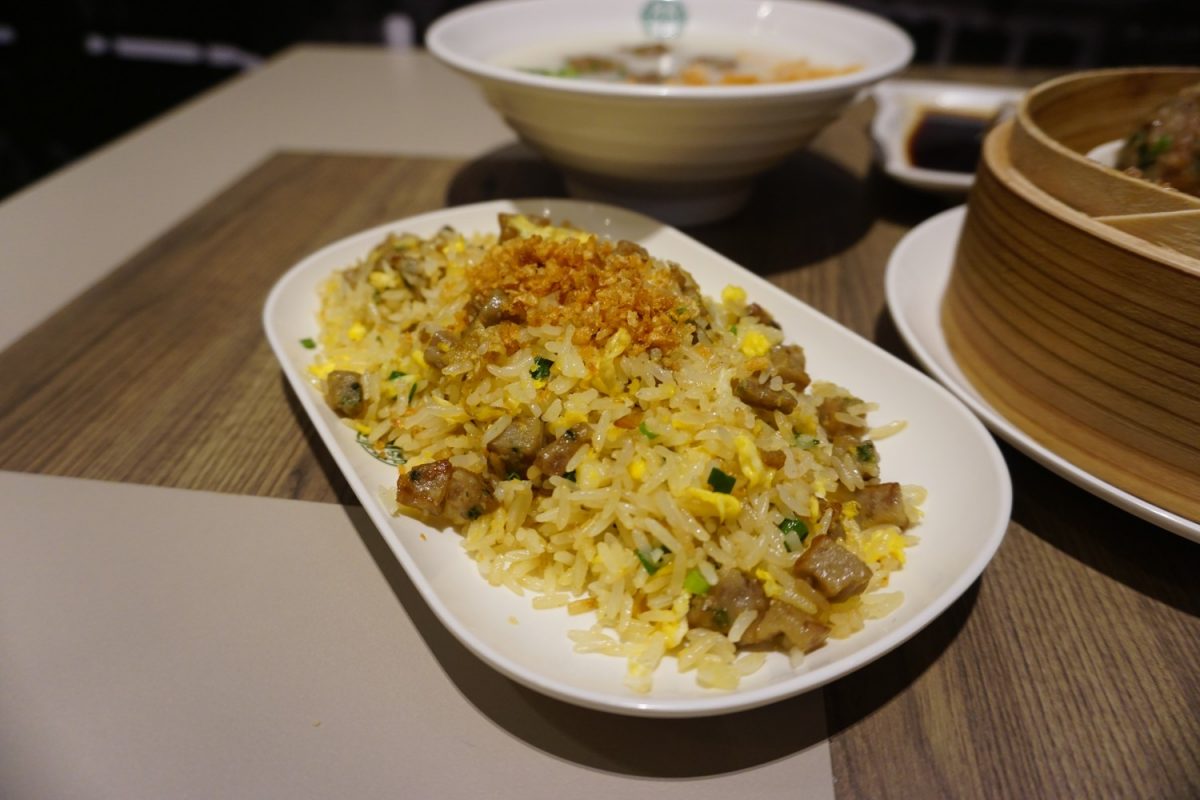 Perfect for families with young kids, Tim Ho Wan's Minced Beef Fried Rice is a flavourful dish, with each spoonful filled garlicky fried rice, savoury tenderised beef and bits of scrambled egg. Tim Ho Wan is definitely not stingy with their beef as the fried rice is cooked with a generous serving of the diced beef.
Minced Beef Rice Rolls, S$6.80
Those living in Singapore will be familiar with the Chee Cheong Fun. Tim Ho Wan's Minced Beef Rice Rolls are essentially a more premium version of it sans the sesame seeds on top but generously covered with soy sauce and filled with flavourful minced beef and chives which helps to cut through the saltiness of the sauce and cleanse the palate.
Traditional Beef Ball Congee, S$7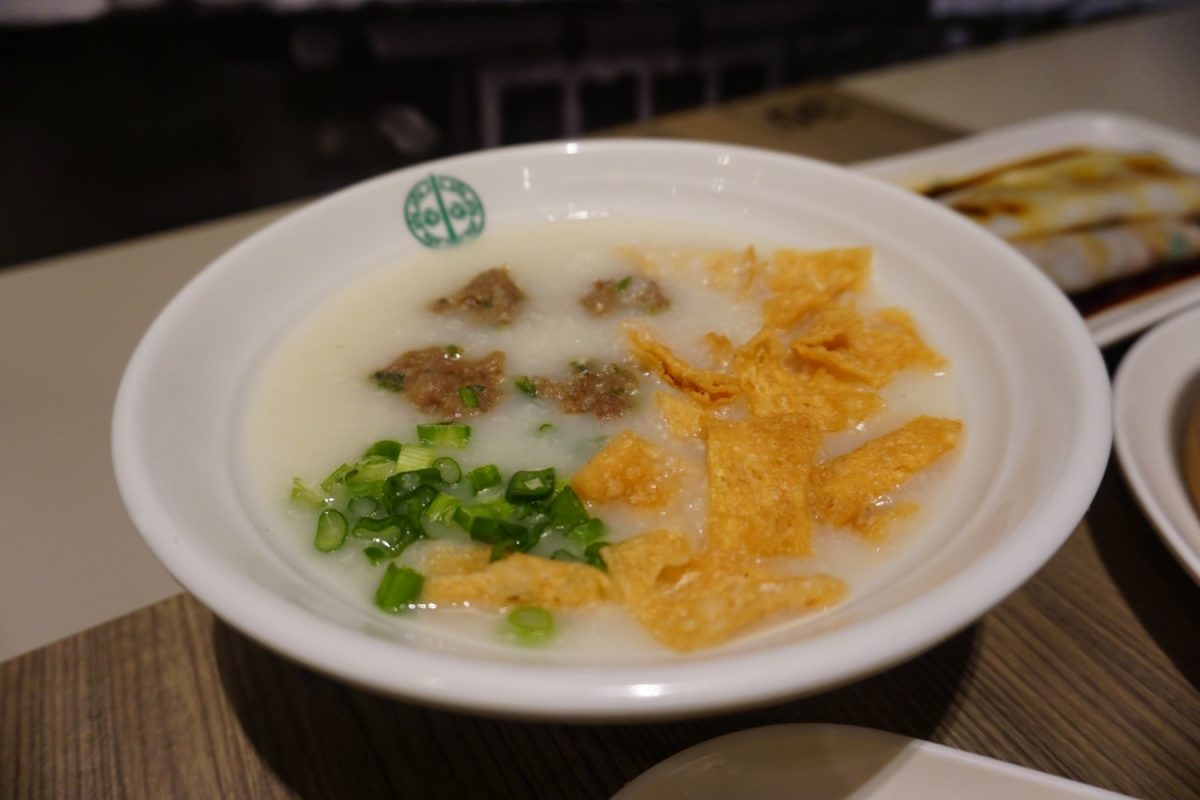 A hot bowl of congee is always welcome and Tim Ho Wan's Beef Ball Congee is no different. One serving can be shared between two people and each bowl comes topped with crisp crackers that perfectly complements the soft handmade beef balls found in the congee.
Steamed Beef Ball with Beancurd Skin, S$6
The steamed beef balls here are the exact same beef balls found in the congee. The soft handmade beef balls are mixed with chives and ginger but thankfully, both are not overpowering and instead pairs well with the savoury beef. Eating the beef balls with the chewy beancurd skin is a different experience than eating the beef balls by themselves so we highly recommend trying it out.
Baked BBQ Pork Buns, S$5.80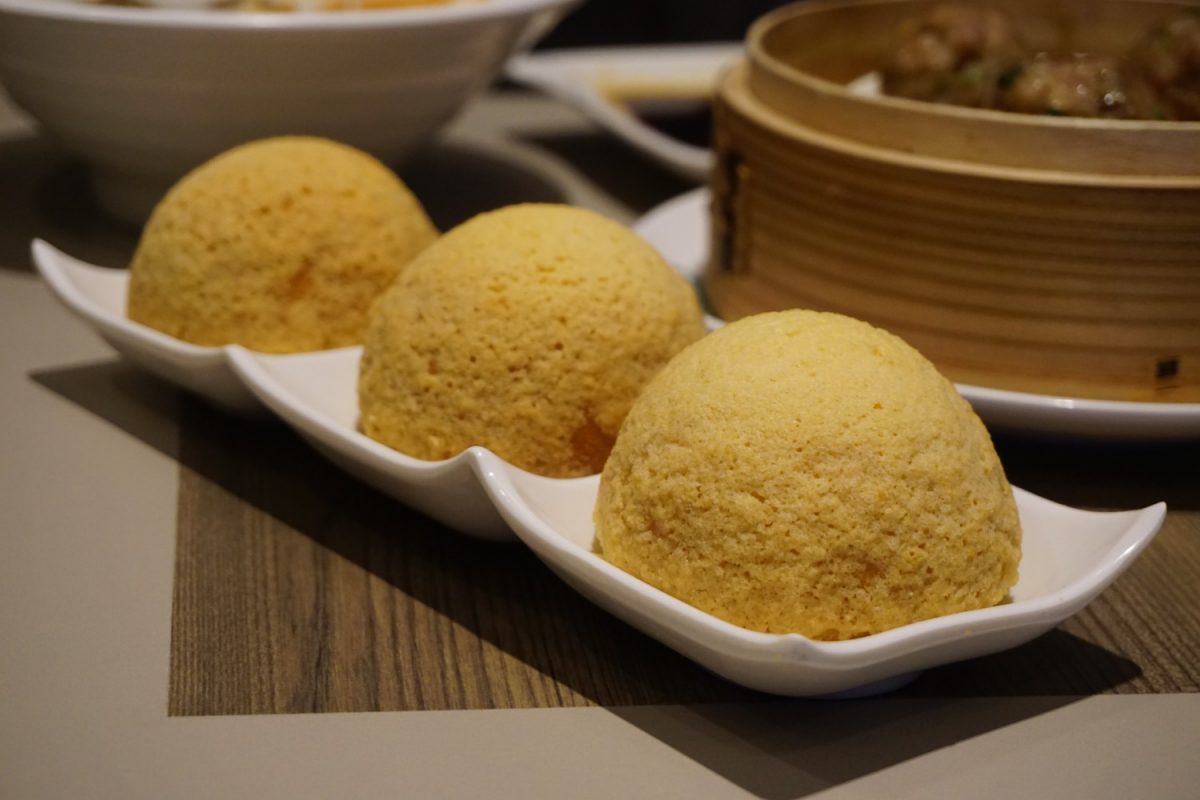 A signature dish of Tim Ho Wan, its Baked BBQ Pork Buns have long been lauded as one of the best dishes to dine on when one is in the eatery and having tried it for the first time ever, this reviewer heartily agrees with that statement. The sweet exterior of the bun perfectly complements the savoury filling inside, though some might just find the sweetness of the bun a little much.
Furthermore, Tim Ho Wan has changed their practice from baking all the Pork Buns in one central kitchen to be delivered out, to baking the Buns fresh in the kitchen of each outlet, making sure each Baked BBQ Pork Bun savoured is freshly made and taste as good as it can ever be.
---
With its award-winning recipes, Tim Ho Wan is definitely a must-go for fans of dim sum. Plus, with their periodic menu revamps, the dining experience will never truly get stale. If you reside in the northern heartlands of Singapore and are looking for a place to hold a family gathering, or simply want a mid-day snack, then you can definitely consider Tim Ho Wan.
---

Drop a Facebook comment below!