To celebrate his daughter's 5th birthday, our own avid geek and ultimate StarCraft fan, Drew Pan, embarked on a labour of love to draw and author a children's book featuring his daughter's favourite character, Kerrigan, the Queen of Blades.
Spending many an evening at his computer over two months, the end result is a creation filled with a Dad's boundless love for his daughter and it shows! Carefully written and illustrated, one might think Pan is a professional artist/author.
The book reimagines Kerrigan's origin story in a world where all StarCraft characters are kids. As a result, a feeling of warmth will envelop you like a Firebat's flames as one starts thumbing through Kerrigan's misadventures with the Zerg. It's a stretch from the original, but one that works for kids. The book has all the critical elements a junior geek should develop – embracing change, open-mindedness, and friendship.
Alas, only a few copies of this book was printed to be given to his daughter and some of Pan's friends, and sadly, absolutely not for sale. However, Pan was kind enough to send us the book's scans for the world to enjoy. Check out the scans of the full book below –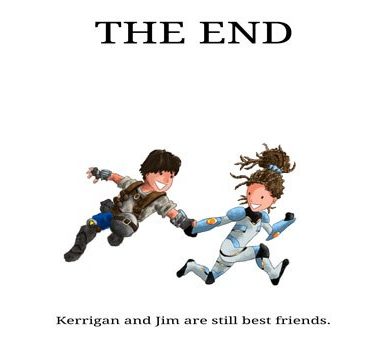 *Credit to Drew Pan for creating such an epic title. You can check out the original article over on his blog, and a short film he did about gaming back in the day.
SnapSniper is an avid geek who is both a huge fan of games and an even bigger Star Wars fan.