Ever had trouble hitting that hard-to-reach Ctrl key when trying to slide during an Apex Legends match, but your mistimed Shift press activated the Sticky Keys, causing your movement to go haywire for a split second, ultimately costing you the game?
ASUS understands. As such, they have released the ASUS ROG Strix Scope, a mechanical keyboard with a significantly larger Ctrl key – the first of its kind – to help you avoid those nasty finger cramps in the midst of a heated FPS shootout.
The ASUS ROG Strix Scope has other features that make it a premium choice for FPS players.
Aside from its per-key RGB customisation, it is outfitted with German-made Cherry MX RGB switches that allow you to further customise the way you want the keyboard to function.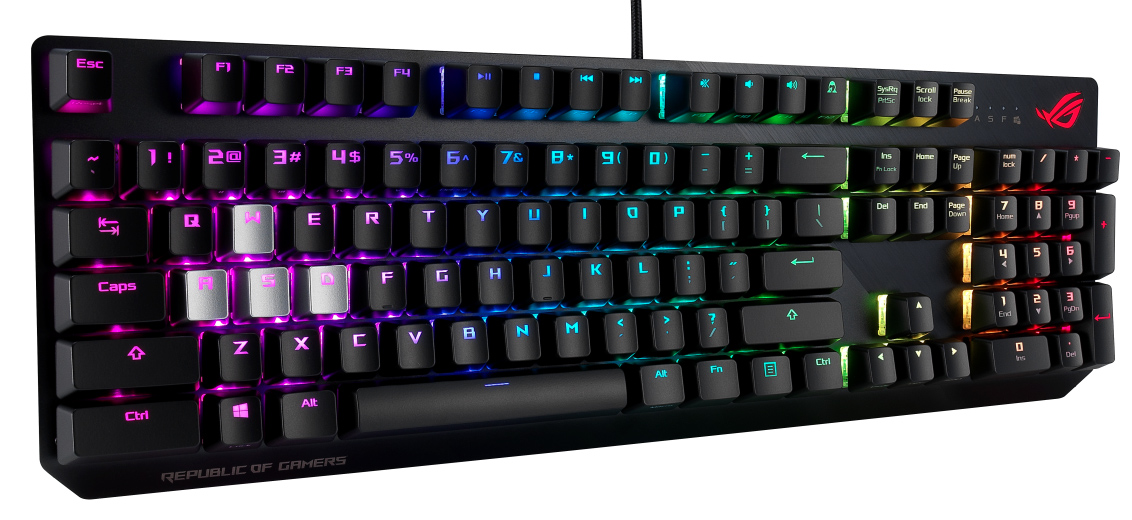 It also has Quick-Toggle Switch flips to enable you to toggle between standard media controls and Function keys.
Perhaps the most intriguing addition is the one-touch Stealth key. This bad boy will be your new best friend in a work environment, with its ability to hide all apps and mute all sounds in one fell strike.
Perfect for quickly hiding your session of Wanking Simulator or other embarrassing guilty pleasure game from anyone walking in on you.
The ASUS ROG Strix Scope will retail for S$269, and is available now at the ASUS Lazada flagship store.
---

Drop a Facebook comment below!