Disney+ and Jon Favreau has revealed the first details around the latest Star Wars series, The Book of Boba Fett.
After a phenomenal season finale. the credits in The Mandalorian saw Bib Fortuna, Jabba's old right-hand man sitting on his throne in the palace before Fennec (Ming-Na Wen) enters and shoots most of the creatures around him.
Enter Boba Fett (Temuera Morrison) and Bib exclaims, "Boba, I thought you were dead!" Boba then shoots him dead and takes the throne at Jabba's palace and a title card "THE BOOK OF BOBA FETT… COMING DECEMBER 2021" appeared on screen.
The announcement caused mass excitement amongst fans, but it was also followed by questions as to whether The Book Of Boba Fett is a The Mandalorian spinoff or a replacement for season 3.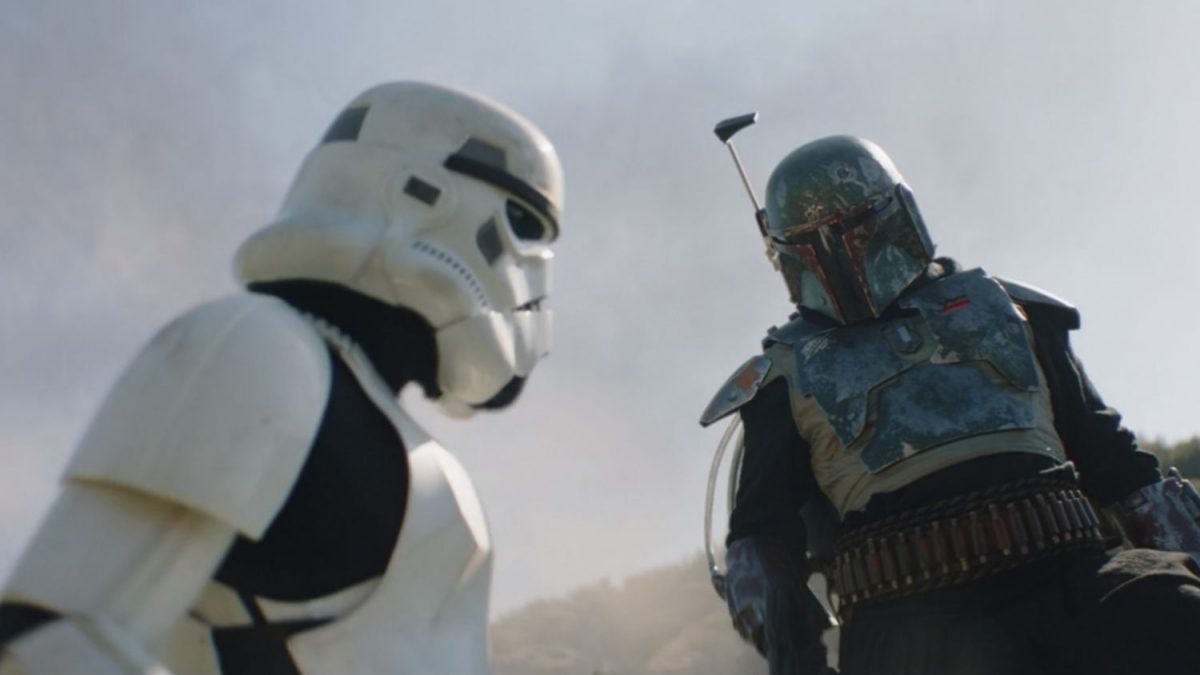 Speaking to Good Morning America, The Mandalorian creator Favreau confirmed that it is its own series.
"We wanted to hold this back because we didn't want to spoil the surprise during the big Disney announcement for all the shows… and so they let me keep this one a secret," Favreau said. "This is actually separate from The Mandalorian Season 3," Favreau continued.
Disney+ also took to Twitter to reveal the official logo of The Book of Boba Fett and premiere date of December 2021.
Other previously announced The Mandalorian spinoffs include Ahsoka, which will see Rosario Dawson continue to play the Jedi Ahsoka Tano, Rangers of the New Republic and more.