"Come to the Dark Side", Darth Vader said, and so Razer followed.
In time for the celebration of Star Wars Day – dated May 4, after the iconic phrase "May the force (4th) be with you" –, Razer has dropped a piece of surprising-yet-pleasant news announcing a special tie-in with the beloved Star Wars brand, spawning a collection of Imperial stormtrooper-inspired peripherals in tow.
Featuring the iconic black-and-white splash of the Empire forces, the bundle will include the Razer BlackWidow Lite mechanical keyboard, Razer Atheris wireless mouse, and Razer Goliathus Extended gaming mouse mat – the names of which should prove familiar for Razer gearheads, with some slight variations to boot.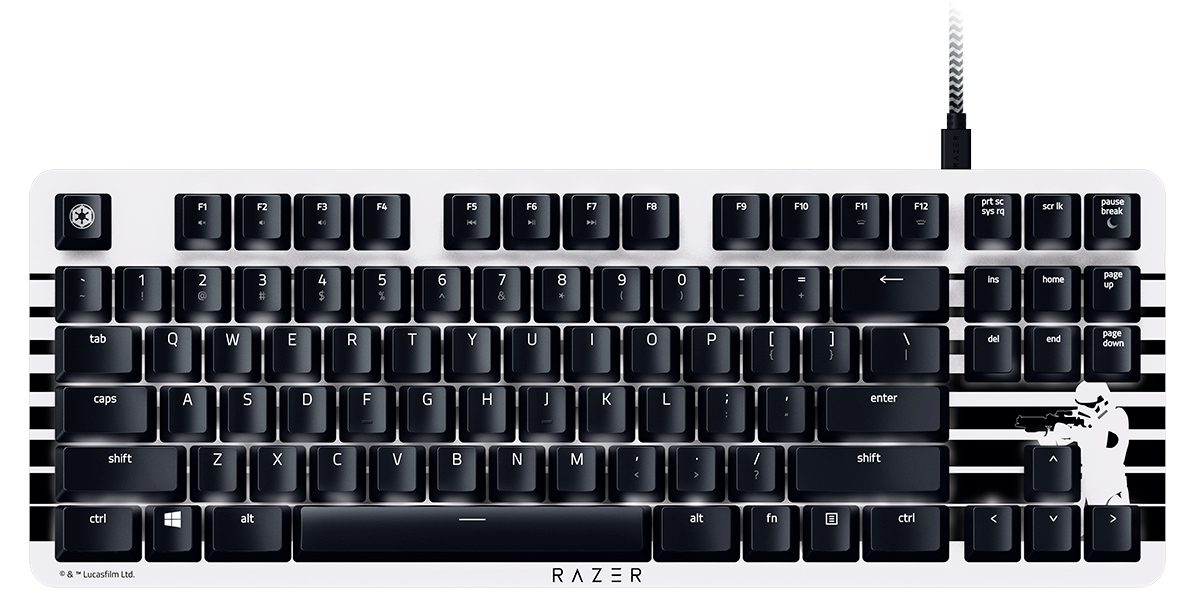 Cashing in at the highest price of US$99.99 on the list, the Stormtrooper Edition of Razer's BlackWidow Lite Silent Mechanical Keyboard comes equipped with the company's proprietary orange switches tailored for gaming. In addition to the silent and tactile nature of these switches, the inclusion of O-rings and individually-backlit keys also allows for a quieter, well-lit experience. Its stormtrooper-inspired top plate, monochrome-toned braided cable, and an Imperial-crested escape key drips of classy elegance and minimalist sophistication.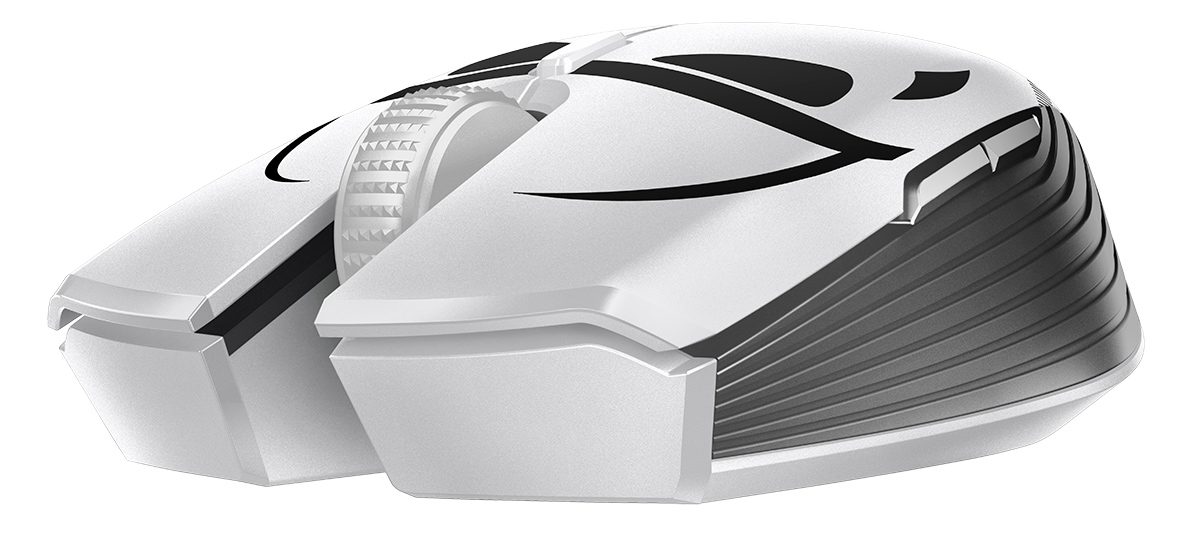 Accompanying the keyboard would, of course, be a mouse. Sporting the clever integrated design of the iconic stormtrooper helmet into the ergonomic cut of its body, the Atheris Wireless Mouse – Stormtrooper Edition is tagged with a US$59.99 price tag, with 300 hours of battery life packed into a small, compact build.
Topping off the entire set is the stormtrooper-themed Goliathus gaming mouse mat, a US$34.99 craft piece birthed from a marriage between great utility and graceful design. Its finely-optimised slick, taut weave brings speed and precision to the table, while the anti-fraying stitched frame and anti-slip rubber base offer friction while gaming.
The new Razer Stormtrooper Edition peripherals are now up for grabs at the official Razer website, as well as select retailers in the US, UK, Germany, France, Italy, and Spain. All pretty sleek and cool in their own right, the stormtrooper trio more than deserves a space among the PC gaming space of an aspiring Jedi, who can perhaps break free of that losing streak with the power of the Force.
Happy Star Wars Day, troopers!